MassachusettsYear1882
From MasonicGenealogy
1882
SAMUEL CROCKER LAWRENCE, Grand Master
Edwin Wright, Deputy Grand Master
William Babson, Senior Grand Warden
Charles C. Spellman, Junior Grand Warden
---
QUARTERLY COMMUNICATIONS
(Held at Masonic Temple, Boston)
03/04: 1882-7;
06/14: 1882-73;
09/13: 1882-163;
12/13: 1882-209; (Annual Communication)
03/04 Agenda
1882-16ff: Grand Master's address cautioning against "spurious rites and degrees." Grand Master Lawrence alluded to Grand Master Welch's caution against these matters in December 1879 (Page 1879-94ff). The "Egyptian Rite" was particularly noted, as well as the "artifice" of giving and getting Masonic degrees at a rapid rate or a small price.
1882-25: Petition of Wyoming Lodge, regarding jurisdiction following the granting of additional lodges in the area, and the loss of potential applicants; the committee "discountenance" any direction by the Grand Lodge in this matter.
1882-29: Report of committee on portraits of Past Grand Masters; those of Grand Masters Welch and Everett to be available, and a portrait will be taken from a photograph of a picture of Moses Michael Hays.

06/14: 1882-129; a list of portraits of Past Grand Masters (see below.)

1882-36: Report of committee on communication with the Grand Lodge of Ontario; correspondence to be returned until the Grand Lodge of Canada recognizes their body.
1882-40: Report on communications with the United Grand Lodge of Colon and the Island of Cuba, regarding dissension over recognition.
1882-42: Birthday wishes for Rt. Wor. Lucius R. Paige.
06/14 Agenda
1882-136: Presentation of gavel by Lodge of St. Andrew.
1882-137: Report of committee on Charity.
1882-137: Communication with Grand Lodge of Utah, regarding exclusion of Latter-Day Saints due to polygamy (and thus lack of conformance to secular law). Voted to include the letter as part of the proceedings.
09/13 Agenda
1882-168: Communication from a newly-organized Grand Lodge for Arizona Territory, with a request for recognition; referred to committee. Report on proceedings on page 1882-172; recommendation that the Grand Lodge of Arizona be recognized.
1882-169: Communication from Joseph Webb Lodge, commemorating the 95th anniversary of the death of Joseph Webb (April 26).
1882-182ff: Claim of priority by the Grand Lodge of Pennsylvania; claim referred to committee.
12/13 Agenda
Recorded in Grand Master Lawrence's address, beginning on page 1882-229:

Lodges constituted, officers installed:
Lodges visited:
Hall and Building Dedications and Cornerstone Layings:

1882-260: As part of Grand Master Lawrence's report, the list of lodges and districts that have commuted the capitation tax.
1882-264: Report on redistricting.
1882-267: Auditing Committee report.
1882-270: Re-election of Grand Master Lawrence and other Grand Lodge officers.
1882-275: Petition by Union (Dorchester), to define its jurisdiction; referred.
1882-276: Petition by members of Good Samaritan Lodge, Reading, regarding a special election; referred.
1882-282: Presentation of portrait of Dr. John Warren.
1882-283: Reception of Past Grand Master Burnham of Maine.
1882-289: Return of St. Patrick's Lodge warrant.
Grand Constitutions Amendment Proposals
03/04: 1882-20: Proposed amendment to the Miscellaneous Regulations, specifying the recognized Masonic organizations and degrees - Royal Arch, Council, Grand Encampment, Grand Commandery, and Ancient and Accepted Scottish Rite. Referred to committee, 1882-22.

1882-85ff: Report of committee, defining Masonic institutions at length; report accepted; remarks by Rt. Wor. Alfred Chapman, Past Grand Master Welch, and several others. The discussion includes significant details on the development of alternate and additional rites as of 1882.
03/04: 1882-23: Proposed amendment to Part 3, Article 7, Section 2, regarding jewels and collars of members of subordinate Lodges; referred to committee.

06/14: 1882-84: Report of committee; after discussion, matter was recommitted.
09/13: 1882-170: Report of committee; amendment approved.
03/04: 1882-28: Proposed Amendment to Grand Constitutions regarding the capitation tax; any Brother not in arrears could commute his obligation for $8 prior to November 25, 1882. Adopted.

12/13: 1882-284: Proposed amendment to extend the deadline to commute, with interest after a certain date; to lie over until the next Quarterly Communication; referred.
Grand Master's Address
03/04: 1882-22; Report on Grand Master's Annual Address of 12/14/1881; further report, 1882-33ff regarding financial dispositions.

09/13: 1882-180; Address by the Grand Master regarding "extinguishment of debt."
12/13: 1882-219; Annual Address by Grand Master Lawrence: memorials, relic of Bro. James A. Garfield presented to his widow, who presented the Grand Lodge with a lock of the President's hair; his extensive travels (see below); relief for yellow fever victims in Pensacola; the total initiates this year (1,214); and financial affairs; referred to committee, 1882-267.
Lodge By-Law Changes
03/04: 1882-14;

Full Codes : Aberdour, Mount Carmel, Oxford, Satucket U.D.

1882-32: approved other than Oxford.

Amendments: Charles A. Welch, Excelsior, Germania, Jordan, Joseph Webb, Montacute, Orphan's Hope, Republican, St. Mark's, Star of Bethlehem, Union (Dorchester), United Brethren, Winslow Lewis.
06/14: 1882-81;

Full Codes : Athol, Fellowship, Hammatt, Jerusalem, Middlesex, Oxford, Putnam.
Amendments: Charles H. Titus, Delta, DeWitt Clinton, Excelsior, Golden Fleece, Konohassett, Montacute, Occidental, Paul Dean, Puritan, St. John's (Newburyport), Union (Dorchester), United Brethren, Winslow Lewis.

1882-136: approved (with a slight change for Montacute), other than St. John's, for which further time was requested.
09/13: 1882-178: St. John's (Newburyport) amendment disapproved by committee, but tabled.
12/13: 1882-281: disapproved and not adopted.
Necrologies and Memorials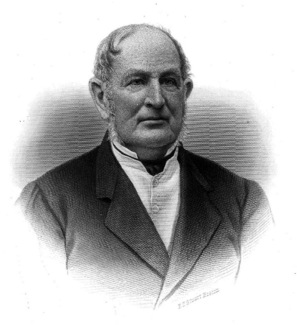 Rt. Wor. William Sutton
04/21: 1882-45: Memorial for R.W. William Sutton, at a special communication.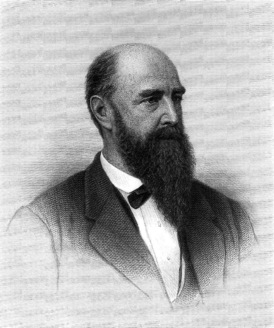 Rt. Wor. William Baker
Petitions for Charters
Petitions for Dispensation for Lodges
None.
SPECIAL COMMUNICATIONS
01/04/1882: 1882-1; Amherst. Dedication of Masonic Hall and installation of Pacific Lodge officers.

1882-3: Dedication of Amherst Masonic hall in ample form, followed by an address by Grand Master Lawrence. He "fully shared the pleasure of the Brethren . . . with a Lodge, as with an individual, the occupancy of a new home is an event full of interest. . .The Brethren [should] consecretate themselves . . . to the work of the Order."
1882-4: Installation of the officers of Pacific Lodge.
1882-5: A "generous banquet" served in two adjacent halls, with speeches by Rt. Wor. Charles H. McClellan, the Grand Master, Past Grand Master Parkman, Deputy Grand Master Edwin Wright, and others.
04/21/1882: 1882-45; Peabody. Funeral rites for Rt. Wor. William Sutton, Past Senior Grand Warden. Held at Bro. Sutton's home; a brief address by Grand Master Lawrence, including a "sacred roll" presented on page 1882-48. A picture appears facing page 1882-49.

1882-49: Words of Rt. Wor. and Rev. Fielder Israel.
1882-50: Procession to Harmony Grove Ceremony and interment.
05/01/1882: 1882-52; Boston. Constitution and installation of Satucket, East Bridgewater, held at the Boston Masonic Temple.

1882-53: Constitution of Satucket Lodge, including musical accompaniment.
1882-54: Installation of officers.
1882-54ff: Charge by the Grand Master.
05/30/1882: 1882-58; Quincy. Dedication of Crane Memorial Hall and Public Library.

1882-59: Reception of Grand Master and Grand Lodge at Rural Lodge. Procession to hall.
1882-60ff: Addresses at site by architect, Grand Master, and Rev. Charles H. Leonard. Extensive description of the proceedings starting on page 1882-62.
1882-64: Prayers by Grand Chaplain.
1882-70: Proclamation and closing ceremonies.
09/18/1882: 1882-186; North Attleborough. Cornerstone laying for First Universalist Church.

1882-187: Reception of Grand Master and Grand Lodge at Bristol Lodge. Procession to site.
1882-187ff: Prayers and hymns; remarks by Deputy Grand Master and Grand Master Lawrence.
1882-192ff. Extensive description of proceedings.
1882-196: Address by Rt. Wor. Charles Levi Woodbury.
10/20/1882: 1882-203; Clinton. Dedication of the hall of Trinity Lodge.

1882-204: Procession by Grand Lodge into hall; welcome by Master of Trinity Lodge.
1882-204: Dedication of hall. Address by Grand Master Lawrence. "These new and improved conditions [i.e., the new hall] forcibly suggested the responsibility resting upon [the Brethren] for renewed and increased devotion to the principles of Freemasonry."
1882-206: A "bountiful and elegant collation'" was provided for about 300 guests, with a "sketch of the origin of Masonry" in Massachusetts presented by Wor. Edward Stevens and other speeches.
FEAST OF ST. JOHN THE EVANGELIST
(held at Masonic Temple, Boston, 12/27/1882)
1882-296: Opening and roll call.
1882-298: Installation of Grand Master. Grand Chaplain's prayer; description of installation omitted, referring to the ceremony recorded in 1874.
1882-306: Reception of Past Grand Master Robert Morris, of Kentucky. Remarks.
1882-308: List of lodges not represented in Grand Lodge in 1882, as well as the past 2-6 years.
1882-309: List of Grand Lodge Proceedings received.
1882-310: List of Diplomas issued (1,277 in 1882).
1882-311: Report of Committee on Charity.
1882-313: Presentation of proceedings of the Grand Lodge of England, 1776-1868.
1882-315: Feast of St. John.

1882-315: The Grand Master.
1882-318: Past Grand Master Parkman.
1882-322: Past Grand Master Gardner.
1882-325: Bro. Charles Breck, a signer of the Declaration of 1831.
1882-326: Bro. Thomas Adams, a signer of the Declaration of 1831.
1882-327: Bro. Nahum Capen, a signer of the Declaration of 1831.
1882-331: Past Grand Master Welch. "Brother Welch responded in a speech which fully confirmed the introduction; but the fun was so fast and furious, and so much enjoyed by the scribe, that the record is preserved only in the recollections of those who had the pleasure of hearing it."
1882-331: Grand Chaplain Charles A. Leonard.
1882-334: Past Grand Master Robert Morris of Kentucky.
1882-336: Rev. William R. Alger, Grand Chaplain.
1882-345: Rt. Wor. Benjamin Dean, Grand Master of the Knights Templar of the United States.
1882-348: Grand Chaplain Fielder Israel.
1882-349: Past Grand Master Thomas Doyle of Rhode Island (in a letter).
1882-350: Rt. Wor. Charles Levi Woodbury.
1882-353: Rt. Wor. Wyzeman Marshall.
1882-357: Rt. Wor. G. Washington Warren.
A list of Past Grand Master Portraits appears on Page 1882-131ff. See this table.
LIST OF LODGES IN MASSACHUSETTS BY DISTRICT: 1882
There were 19 districts in Massachusetts in 1882, as well as districts for Chile and China.
Nathaniel Greene, District Deputy Grand Master; 13 Lodges
Report: 1882-363; Tabular: 1882-395
Robert F. Means, District Deputy Grand Master; 11 Lodges
Report: 1882-365; Tabular: 1882-396
William H.H. Soule, District Deputy Grand Master; 13 Lodges
Report: 1882-366; Tabular: 1882-397
Thomas W. Davis, District Deputy Grand Master; 12 Lodges
Report: 1882-368; Tabular: 1882-398
Albert H. Sweetser, District Deputy Grand Master; 14 Lodges
Report: 1882-369; Tabular: 1882-399
Stephen Osgood, District Deputy Grand Master; 13 Lodges
Report: 1882-371; Tabular: 1882-400
Nathaniel C. Sanborn, District Deputy Grand Master; 9 Lodges
Report: 1882-372; Tabular: 1882-401
Charles H. McClellan, District Deputy Grand Master; 12 Lodges
Report: 1882-373; Tabular: 1882-402
William H. Murray, District Deputy Grand Master; 12 Lodges
Report: 1882-376; Tabular: 1882-403
Edward P. Kendrick, District Deputy Grand Master; 11 Lodges
Report: 1882-377; Tabular: 1882-404
Edward W. Ball, District Deputy Grand Master; 13 Lodges
Report: 1882-378; Tabular: 1882-405
Arba Covel Slater, District Deputy Grand Master; 15 Lodges
Report: 1882-379; Tabular: 1882-406
Henry S. Bunton, District Deputy Grand Master; 9 Lodges
Report: 1882-381; Tabular: 1882-405
Wanton T. Drew, District Deputy Grand Master; 14 Lodges
Report: 1882-383; Tabular: 1882-408
Russell Matthews, District Deputy Grand Master; 11 Lodges
Report: 1882-384; Tabular: 1882-409
Charles W. S. Seymour, District Deputy Grand Master; 10 Lodges
Report: 1882-386; Tabular: 1882-410
Thomas S. Spurr, District Deputy Grand Master; 10 Lodges
Report: 1882-387; Tabular: 1882-411
J. M. Cochran, District Deputy Grand Master; 10 Lodges
Report: 1882-388; Tabular: 1882-412
Baalis Sanford, District Deputy Grand Master; 11 Lodges
Report: 1882-389; Tabular: 1882-413
David Trumbull, District Deputy Grand Master; 3 Lodges
Report: None; Tabular: None
F. W. Galles, Master of Ancient Landmark Lodge; 1 Lodge
Report: None; Tabular: None
---