MassachusettsYear1874
From MasonicGenealogy
1874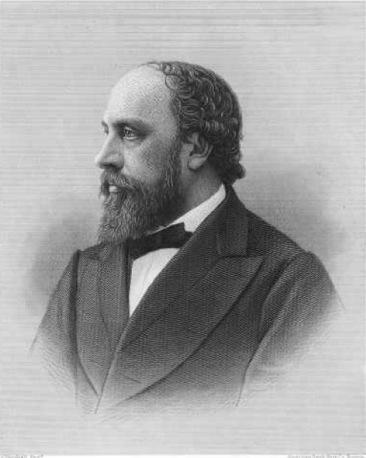 SERENO DWIGHT NICKERSON, Grand Master
Percival L. Everett , Deputy Grand Master
William T. Grammer, Senior Grand Warden
Charles G. Reed, Junior Grand Warden
---
QUARTERLY COMMUNICATIONS
(Held at Masonic Temple, Boston)
1874-1: 03/11;
1874-27: 06/10;
1874-59: 09/09;
1874-99: 12/09 (Annual Communication, continued to 12/10).
03/11 Agenda
1874-9: A complaint by Trinity Lodge against Wilder Lodge regarding jurisdiction; referred.

09/09: 1874-81; The actions of Wilder Lodge, and in particular its Master, were censured, and the Grand Lodge condemned the actions regarding this candidate.

1874-11: The Grand Master announced standing committees on: Trials and Healing, By-Laws, and Charters.
1874-22: The Grand Master announced that an agreement had been reached between the Grand Lodge of Quebec and the Grand Lodge of Canada, but Massachusetts had not received any official communication.
06/10 Agenda
1874-34: Correspondence with the Grand Lodge of Louisiana, regarding the need of charitable contribution to those suffering from a flood and its after-effects; a grant of $1,000 was voted to be donated to Louisiana Relief Lodge #1.

09/09: 1874-63; The Grand Master read a circular letter from the Grand Master of Louisiana; that there had been insufficient funds to forward the amount voted at the June Quarterly. The Mayor of Boston had received a letter from the Mayor of New Orleans that no further contributions would be required.

Destroyed Bridge at Leeds on the Mill River, 1874
1874-39: Hampshire Lodge, Haydenville, reported that its building and much of its effects were destroyed by the Mill River Flood. Note: this flood was a result of the breaking of reservoir dams; it destroyed the towns of Williamsburg, Skinnersville and Haydenville, and claimed 139 lives. The Grand Lodge voted a sum of $500 to be appropriated to the relief of the lodge.

09/09: 1874-91; The Grand Lodge dues for the lodge were remitted for the past year due to the flood.

1874-52: A committee was appointed "to consider and report on the best means of preserving the Ritual from alterations."
09/09 Agenda
12/09 Agenda
1874-110: Petition by St. John's (Boston), requesting that the Grand Lodge provide a proper and accurate copy of its charter.
1874-112: Auditing Committee report.
1874-113: Report on the Sinking Fund.
1874-114: Address of Grand Master Nickerson.

Lodges constituted, officers installed:
Hall Dedications and Cornerstone Layings:
Lodge Visits:

1874-130: Presentation of a Bible for Grand Lodge's altar.
1874-130: Presentation of the portrait of Grand Master Simon W. Robinson by Mount Lebanon Lodge.
1874-136: Election of Rt. Wor. Percival Lowell Everett as Grand Master, and other Grand Lodge officers. Remarks by Grand Master Nickerson and Brother Everett's response.
1874-145: Charity Committee report.
1874-150 (December 10 session): Lodge of Instruction.
Grand Constitutions Amendment Proposals
03/11: 1874-10: Proposed amendment to Part 4, Article 3, Section 5, regarding the definition of "nearest lodge" for candidates. Referred.

06/10: 1874-51: Recommended to be adopted; it is "a return to the original law of the Constitutions, which was amended" in 1860. Adopted.
12/09: 1874-111: Proposed amendment to Part 4, Article 3, Section 1, regarding the form of the petition for the degrees; referred.
Grand Master's Address
06/10: 1874-48; Report of the committee on the Annual Address of the Grand Master in 1873.
12/09: 1874-114; Annual Address of the Grand Master. Visits; Grand Treasurer's report; Initiates (1,722 in 1874); returns of the District Deputies; printing of the records of the Grand Lodges (including a lengthy discussion of this matter); completed register of membership; a complete register of every Charter now in force. Thanks to Grand Officers.
Lodge By-Law Changes
03/11: 1874-7; Aberdour, Ashler, Columbian, Hampden, Mount Horeb (Woburn), Mount Lebanon, Mount Moriah (Westfield), Newton, Paul Revere, Rural, St. Martin's; referred.
06/10: 1874-29; Baalbec, Blackstone River, Blue Hill, Charles A. Welch, Hayden, Mystic, Oriental, Roswell Lee, Solomon's Temple, Webster, William Sutton, Winslow Lewis (full code); referred.
12/09: 1874-108; Belcher, Charles C. Dame, Charles River, Day Spring (full code), Golden Fleece, Hayden, Henry Price, Hyde Park (full code), Lafayette (North Adams), North Star, Occidental; referred.
Necrologies and Memorials
03/11: 1874-21; Death of Rt. Wor. Robert Stuart Burns, Past Grand Master of South Carolina; an extract of his final speech to that Grand Lodge was included as a memorial.
12/29: 1874-155; Death of Wor. Lovell Bicknell, Grand Standard Bearer.
Petitions for Charters
Petitions for Dispensation for Lodges
12/09: 1874-131; Lodge in West Boylston; refused because "the jurisdiction was too limited" due to the presence of nearby lodges.
SPECIAL COMMUNICATIONS
Note: A number of Special Communications were held with no explicit record in the Proceedings.
FEAST OF ST. JOHN THE EVANGELIST
(held at Masonic Temple, Boston, 12/29/1874)
1874-153: Opening and roll call.
1874-155ff: Installation of Grand Master Everett and other Grand Lodge officers. A fine prayer by Wor. Rev. Joshua Young appears on page 1874-156. The installation is described in detail.
1874-165: Presentation of a Past Grand Master's Jewel to Bro. Nickerson by Past Grand Master Winslow Lewis, on behalf of Winslow Lewis Lodge.
1874-168: Grand Master Everett announced a committee on Ritual.
1874-169: Recording Grand Secretary's report. List of diplomas granted (1,466 in 1874) and list of lodges not represented at Grand Lodge in 1874; also communications from various Grand Lodges.
1874-171: Banquet. (No speeches described. ". . . celebrated after the manner of Masons."
LIST OF LODGES IN MASSACHUSETTS BY DISTRICT: 1874
There were 18 districts in Massachusetts in 1874, as well as districts for Chile and China.
William T.R. Marvin, District Deputy Grand Master; 12 Lodges
Report: 1874-175; Tabular: 1874-211
William H. Kent, District Deputy Grand Master; 10 Lodges
Report: 1874-177; Tabular: 1874-212
Charles J. Danforth, District Deputy Grand Master; 12 Lodges
Report: 1874-178; Tabular: 1874-213
Charles A. Welch, District Deputy Grand Master; 11 Lodges
Report: 1874-180; Tabular: 1874-214
George F. Breed, District Deputy Grand Master; 13 Lodges
Report: 1874-182; Tabular: 1874-215
Joseph S. Howe, District Deputy Grand Master; 12 Lodges + 1 U.D.
Report: 1874-185; Tabular: 1874-216
Henry P. Perkins, District Deputy Grand Master; 10 Lodges
Report: 1874-187; Tabular: 1874-217
Bowdoin S. Parker, District Deputy Grand Master; 11 Lodges
Report: 1874-189; Tabular: 1874-218
Daniel Upton, District Deputy Grand Master; 12 Lodges
Report: 1874-191; Tabular: 1874-219
William J. Sawin, District Deputy Grand Master; 11 Lodges
Report: 1874-192; Tabular: 1874-220
Joseph B. Knox, District Deputy Grand Master; 11 Lodges
Report: 1874-195; Tabular: 1874-221
George E. Stacy, District Deputy Grand Master; 12 Lodges + 1 U.D.
Report: 1874-197; Tabular: 1874-222
George L. Rhoads, District Deputy Grand Master; 14 Lodges
Report: 1874-198; Tabular: 1874-223
Abraham H. Howland, Jr., District Deputy Grand Master; 11 Lodges
Report: 1874-200; Tabular: 1874-224
John W. Atwood, District Deputy Grand Master; 11 Lodges
Report: 1874-202; Tabular: 1874-225
Edward Avery, District Deputy Grand Master; 13 Lodges
Report: 1874-203; Tabular: 1874-226
Smith B. Harrington, District Deputy Grand Master; 10 Lodges
Report: 1874-204; Tabular: 1874-227
John Wetherbee, District Deputy Grand Master; 10 Lodges
Report: 1874-205; Tabular: 1874-228
H. Plunket Bourchier, District Deputy Grand Master; 3 Lodges
Report: 1874-207; Tabular: 1874-229
Ithamar B. Eames, District Deputy Grand Master; 1 Lodge
Report: 1874-207; Tabular: 1874-230
---