MassachusettsYear1873
From MasonicGenealogy
1873
SERENO DWIGHT NICKERSON, Grand Master
Percival L. Everett , Deputy Grand Master
Henry Endicott, Senior Grand Warden
Joseph K. Baker, Junior Grand Warden
---
QUARTERLY COMMUNICATIONS
(Held at Masonic Temple, Boston)
1873-1: 03/12;
1873-29: 06/11;
1873-71: 09/10;
1873-93: 12/10 (Annual Communication, continued to 12/12).
03/12 Agenda
1873-10: Installation of officers not present at the Feast of St. John in December 1872.
1873-17: A partial report by the Committee on Ritual.
1873-27: The vote regarding the printing of the Grand Constitutions annual be suspended until further action by the Grand Lodge; instead only amendments be printed and submitted to lodges.
06/11 Agenda
1873-32: Presentation of an "admirable portrait" of Past Grand Master Edward A. Raymond, along with a communication from his widow.
1873-47: Final disposition of the Masonic trial of Solon Thornton, formerly Recording Grand Secretary. This matter was covered at length during 1872 and 1873, with respect to a rejected candidate; I have skipped over the matter.
09/10 Agenda
1873-76: Communication from the Grand Lodge of Hungary; recommended that they be recognized.
1873-85: Report of the Committee on Ritual.
12/10 - 12/11 Agenda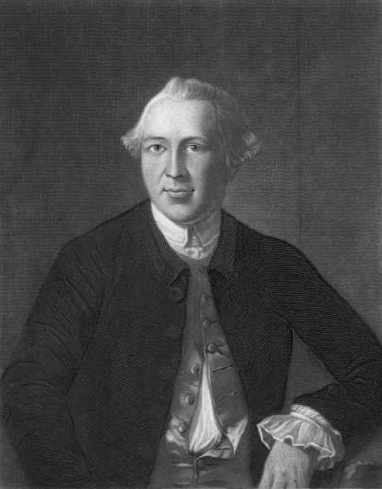 Past Grand Master Joseph Warren
A portrait of Past Grand Master Joseph Warren appears opposite the Frontispiece.
1873-100: Auditing Committee report.
1873-102: Report of Sinking Fund.
1873-103ff: Grand Master's Annual Address.
1873-121: Resolution electing Rt. Wor. Charles W. Moore Honorary Past Grand Master. Report of Winslow Lewis on the information; "It smoothed his pillow of death, and sweetened the bitter cup of that libation of which we must all sooner or later partake."
1873-122: Re-election of Grand Master Sereno Dwight Nickerson, and other Grand Lodge officers.
1873-128: Report of complaint of Siloam Lodge against Quinsigamond Lodge; rejected candidate; admonitions.
1873-138: Report on jurisdiction of Boston Lodges; indefinitely postponed.
1873-150: (December 11 session): Grand Lodge of Instruction.
Grand Constitutions Amendment Proposals
03/12: 1873-13: Proposed amendment to Part 3, Article 4, Section 4, regarding penalties for non-payment of dues; adopted.
03/12: 1873-14: Proposed amendment to Part 1, Article 3, Section 1, and Part 1, Article 6, Section 1, regarding meeting times; not enacted due to the lack of a two-thirds majority.
03/12: 1873-14: Proposed amendment to Part 4, Article 3, Section 2, regarding rejected applicants; adopted.
03/12: 1873-16: Proposed amendment to Part 4, Article 1, Section 5, regarding jurisdictions, along with resolutions regarding the jurisdictional limits of lodges within Boston (including Roxbury, Dorchester, South Boston and East Boston); adopted, with jurisdictional questions postponed to the June quarterly.
Grand Master's Address
03/12: 1873-18: Report of committee on Grand Master's Address.
12/10: 1873-103: Grand Master's Address. Death of Past Grand Master George M. Randall; Rt. Wor. Charles W. Moore "nigh unto death'" and a recommendation that he be elected Honorary Past Grand Master; Condition of Lodges; visits; Dispensations; public Masonic ceremonies; portrait of Past Grand Master Raymond, and other portraits; Grand Secretary's office; library (including the purchase of the library of Bro. Leon Hyneman of Philadelphia).
Visits:
Lodge By-Law Changes
03/12: 1873-7; Aberdour, Caleb Butler (full code), The Lodge of Eleusis (full code), Essex, Good Samaritan, Ionic (Easthampton), Mount Holyoke, Republican, St. John's (Newburyport), Starr King, Union (Dorchester); referred.
06/11: 1873-32; Alfred Baylies, Excelsior, Lafayette (Boston Highlands), Liberty, Morning Star, Mount Vernon, Quaboag, St. Mark's, Social Harmony, Solomon's Temple, Temple, Thomas; referred.
Remarks by committee:
". . . at nearly every meeting By-Laws have been submitted . . . and amended . . . because the Lodges have attempted to deal with matters beyond their jurisdiction. . . We, therefore, offer the following propositions:
By-Laws of a subordinate lodge should provide for election or appointment of [various officers; and the first five always by ballot].
A Lodge may, by its By-Laws, provide for the election, by ballot, of all officers and committees . . . but the W. Master alone has the appointing power.
By-Laws should provide for the Regular Meetings of the Lodge; Special Meetings can be held only at the will and pleasure of the W. Master.
By-Laws cannot provide for the removal of an officer . . . for misdemeanor in office he may be suspended . . . Should a vacancy occur from any cause, it cannot be permanently filled without a Dispensation from the M.W. Grand Master.
By-Laws cannot alter or abridge the duties of officers that are fixed by usage and the ritual . . .
By-Laws cannot deprive a Brother of membership . . .
In balloting . . . the ballot must be unanimous to elect.
By-Laws cannot regulate the Aprons, Collars or Jewels . ..
By-Laws should not contain extracts from the Grand Constitutions . . .
"We believe that if these nine propositions are adopted . . . the By-Laws, throughout the State, will soon become simplified."
It was voted that they be inserted into the Grand Constitutions under Standing Votes, Resolutions, and Orders of the Grand Lodge, now in force.
09/10: 1873-73; Bethesda (Brighton), Charles W. Moore (full code), Isaac Parker, Marine, Mount Hope, North Star, Old Colony, Pioneer, St. James, Washington; referred.

1873-86; approved with revisions, except St. James; recommitted.
Necrologies and Memorials
09/10: 1873-77: Death of Rt. Wor. John H. Sheppard, Past Junior Grand Warden. Funeral attended by Deputy Grand Master Everett and other members of the Grand Lodge. Memorial presented by committee.
12/10: 1873-104: Death of Rt. Wor. George M. Randall, Past Grand Master; in Grand Master's Address.

12/30: 1873-163; Memorial presented by Past Grand Master Winslow Lewis, for the committee.
12/30: 1873-168: Death of Rt. Wor. Charles W. Moore; presented by the Grand Master. Funeral obsequies held on 12/16/1873 at Emmanuel Church, Boston.
Petitions for Charters
03/12: 1873-9: Charles A. Welch U.D., Maynard; referred.

1873-26: granted. "Selecting its title in honor of the District Deputy Grand Master who presides over the Fourth District, may it grow up in honor and usefulness, to dignify and perpetuate its name."
03/12: 1873-10: Charles H. Titus U.D., Taunton; referred.

1873-26: granted. "May it ever prove as true to our beloved Institution as he [the Recording Grand Secretary] whose name it honors."
Petitions for Dispensation for Lodges
SPECIAL COMMUNICATIONS
Note: A number of Special Communications were held with no explicit record in the Proceedings.
01/10: East Boston (01/10; hall dedication for Mount Tabor, Baalbec, Hammatt, Temple
02/18: Republican, Greenfield; dedication of hall.
03/28: Taunton; Constitution of Charles H. Titus Lodge.
04/07: Chatham; Constitution of St. Martin's Lodge.
04/10: Maynard; Constitution of Charles A. Welch Lodge.
06/11: mentioned in Proceedings without details.
06/24: Lafayette, North Adams (by Rt. Wor. Daniel Upton, as Deputy Grand Master)
06/24: Haverhill; Laying of a Cornerstone for the new Masonic Temple for Merrimack and Saggahew Lodges, and to celebrate the Feast of St. John the Baptist "after the manner of Masons." (A description of these ceremonies can be found here.

1873-56: Reception of the Grand Master at the railroad depot; escort to Masonic Hall in Fleet Street, with escort.
1873-57: Grand Lodge opened; procession to building site. Notably, seven signatories of the Declaration of 1831 (Brothers Stephen Chase, John Ayer, Andrew Johnson, Isaac Harding, Theodore Ordway, Nathaniel Currier and Horace Hastings [made a Mason in Vermont]) were in the procession.
1873-58: Ceremonies. Remarks by the Grand Master.
1873-61: Contents of box.
1873-68: Procession to Lakeside Farm, home of Dr. Bro. James R. Nichols "well-known chemist and editor of The Boston Journal of Chemistry'" on the border of Kenoza Lake (famed by Whittier). St. John's Day festivities.

10/06: Ayer; Dedication of new Masonic apartments for St. Paul's and Caleb Butler Lodges.
10/14: Occidental, Stockbridge; constitution of lodge by Rt. Wor. Daniel Upton, as Deputy Grand Master.
FEAST OF ST. JOHN THE EVANGELIST
(held at Masonic Temple, Boston, 12/30/1873)
1873-153: Opening and roll call.
1873-155: Report of Library Committee.
1873-156: Installation of Grand Master Nickerson and other Grand Lodge officers; details of installation.
1873-165: Report of Charity Committee.
1873-166: List of lodges not represented at Grand Lodge in 1872.
1873-167: Communications from various Grand Lodges.
1873-168: List of diplomas granted (1,879 in 1873).
1873-181: Banquet (brief details given.)
=== BIOGRAPHIES OF GRAND CHAPLAINS ===
by Past Grand Master John T. Heard.
The 1873 Proceedings includes extensive biographies of the Grand Chaplains of the Grand Lodge. These were prepared by Past Grand Master John T. Heard, and include years of service as well as denomination, and in some cases extensive biographical and autobiographical information.
Grand Chaplain Name (*portrait): Page
Alger, William Rounseville: 1873-364
Allen, Wilkes: 1873-258
Austin, Daniel: 1873-330
Barrett, Samuel: 1873-273
Barry, William: 1873-335
Bartlett, John: 1873-224
Bascom Ezekiel Lysander: 1873-210
Bass, Edward: 1873-388
Baury, Alfred Louis*: 1873-326
Bentley, William : 1873-193
Blake, John Lauris: 1873-304
Bolles, James A.: 1873-377
Clarke, Samuel: 1873-253
Clinch, Joseph H.: 1873-364
Cogswell, William: 1873-239
Cutler, Benjamin Clarke: 1873-278
Dadmun, John W.: 1873-373
Dean, Paul: 1873-220
Eastman, Jacob Weed: 1873-297
Eaton, Asa: 1873-203
Eliot, John: 1873-196
Felch, Cheever: 1873-230
Gaylord, Noah Murray: 1873-365
Going, Jonathan: 1873-297
Green, Aaron: 1873-235
Greenleaf, Jonathan: 1873-297
Greenwood, Thomas Jefferson: 1873-368
Harding, Alpheus: 1873-229
Harris, Thaddeus Mason: 1873-185
Herrick, Jacob: 1873-214
Hersey, Henry: 1873-278
Hubbard, Ebenezer: 1873-238
Huntoon, Benjamin: 1873-266
Jackson, Henry: 1873-277
King, Thomas Farrington: 1873-333
Lambert, Thomas Ricker*: 1873-361
Lovell, Stephen: 1873-355
Maynard, Lyman: 1873-334
Morse, James: 1873-209
Murray, John: 1873-201
Nicholson, William R.: 1873-368
Osgood, Samuel: 1873-279
Pipon, John: 1873-211
Putnam, Benjamin: 1873-290
Quint, Alonzo Hall*: 1873-382
Randall, George Maxwell*: 1873-340
Richardson, Joseph: 1873-242
Ripley, Ezra*: 1873-196
Ripley, Samuel: 1873-248
Robinson, John Palmer: 1873-374
Sabine, James: 1873-265
Searle, Addison: 1873-337
Skinner, Joseph Oberlin: 1873-339
Streeter, Sebastian: 1873-262
Strong, Titus: 1873-230
Studley, William S.: 1873-370
Taylor, Edward T.*: 1873-304
Thompson, James: 1873-215
Titus, Charles Henry*: 1873-378
Train, Charles: 1873-293
Turner, Edward: 1873-226
Wells, Eleazer Matthew Porter (E.M.P.): 1873-300
Whiting, Thurston: 1873-215
Willard, Benjamin: 1873-284
Young, Joshua: 1873-385
LIST OF LODGES IN MASSACHUSETTS BY DISTRICT: 1873
There were 18 districts in Massachusetts in 1873, as well as districts for Chile and China. An 18th (Palmer) district was added at the beginning of the year as a part of the Grand Master's reorganization.
R. Montgomery Field, District Deputy Grand Master; 12 Lodges
Report: 1873-421; Tabular: 1873-445
William H. Kent, District Deputy Grand Master; 10 Lodges
Report: 1873-422; Tabular: 1873-446
Charles J. Danforth, District Deputy Grand Master; 12 Lodges
Report: 1873-423; Tabular: 1873-447
Charles A. Welch, District Deputy Grand Master; 11 Lodges
Report: 1873-424; Tabular: 1873-448
George H. Peirson, District Deputy Grand Master; 13 Lodges
Report: 1873-425; Tabular: 1873-449
Joseph S. Howe, District Deputy Grand Master; 12 Lodges
Report: 1873-427; Tabular: 1873-450
Henry P. Perkins, District Deputy Grand Master; 10 Lodges
Report: 1873-428; Tabular: 1873-451
Edward J. Sawyer, District Deputy Grand Master; 11 Lodges
Report: 1873-430; Tabular: 1873-452
Daniel Upton, District Deputy Grand Master; 11 Lodges + 1 U.D.
Report: 1873-431; Tabular: 1873-453
William J. Sawin, District Deputy Grand Master'; 11 Lodges
Report: 1873-432; Tabular: 1873-454
Joseph E. Knox, District Deputy Grand Master; 11 Lodges
Report: 1873-434; Tabular: 1873-455
George E. Stacy, District Deputy Grand Master; 12 Lodges
Report: 1873-435; Tabular: 1873-456
James Utley, District Deputy Grand Master; 14 Lodges
Report: 1873-436; Tabular: 1873-457
Abraham H. Howland, Jr., District Deputy Grand Master; 11 Lodges
Report: 1873-436; Tabular: 1873-458
Joseph O. Johnson, District Deputy Grand Master; 12 Lodges
Report: 1873-438; Tabular: 1873-459
Edward Avery, District Deputy Grand Master; 12 Lodges + 1 U.D.
Report: 1873-439; Tabular: 1873-460
Smith B. Harrington, District Deputy Grand Master; 10 Lodges
Report: 1873-440; Tabular: 1873-461
John Wetherbee, District Deputy Grand Master; 9 Lodges + 1 U.D.
Report: 1873-441; Tabular: 1873-462
H. Plunket Bourchier, District Deputy Grand Master; 3 Lodges
Report: 1873-442; Tabular: 1873-463
William C. Blanchard, District Deputy Grand Master; 1 Lodge
Report: 1873-442; Tabular: 1873-464
---