GMFay
From MasonicGenealogy
SAMUEL PHILIP PRESCOTT FAY 1778-1856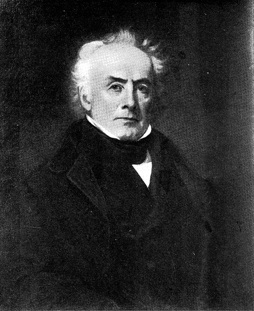 Deputy Grand Master, 1819
Grand Master, 1820
---
TERM
NOTES
BIOGRAPHY
Samuel Phillip Prescott Fay was born at Concord, Mass., January 10, 1778. He graduated from Harvard College in 1798. On leaving college he studied law, but almost immediately was appointed a Captain in the American Army to resist a threatened invasion of the French. The call to duty lasted but a short time and he returned to his studies, taking his Master of Arts degree in 1801, and, being admitted to the bar, settled in Cambridge. He was Representative to the Legislature from Cambridge from 1808 to 1813, from 1815 to 1817, and in 1820. In 1818 and 1819 he was a member of the Governor's Council, and of the Constitutional Convention of 1820. He served as Judge of Probate for the County of Middlesex for the term of thirty-five years from May 9, 1821 to May 1, 1856, during a part of which time he was also an Overseer of Harvard College. He died in Cambridge May 18, 1856, aged seventy-eight, and was buried in Mount Auburn.
Brother Fay became a member of Amicable Lodge in 1806; was District Deputy Grand Master of the First Masonic District in 1817; Deputy Grand Master in 1819, and Grand Master in 1820.
MEMORIAL
From Proceedings, Page VI-23.
Whereas, on the eighteenth day of May last, it pleased God to remove from this life our Bro. & Past Gd. Master, Saml P. P. Fay, Esqr.
Resolved, That his Masonic labors, in former years, and for his faithful care of the widows and orphans during the last thirty-five years, as judge of Probate for Middlesex County, our deceased Brother is entitled to the grateful remembrance of good men and masons.
Ordered, That the portrait of our deceased Bro. be draped in mourning for the space of three months.
(presented by Rt. Wor. Lucius R. Paige)
CHARTERS GRANTED
During Grand Master Fay's term, the Lodges in Maine were released from their relationship with the Grand Lodge of Massachusetts and formed the Grand Lodge of Maine.
---