GMPerry
From MasonicGenealogy
JOSEPH EARL PERRY 1884-1983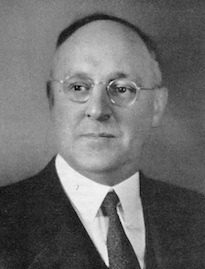 Deputy Grand Master, 1936
Grand Master, 1938-1940
---
TERM
NOTES
BIOGRAPHY
From New England Craftsman, Vol. XXXIII, No. 5, January 1938, Page 100:
At its two hundred and fourth annual meeting held Wednesday, December 8, 1937, the Grand Lodge of Masons in Massachusetts elected Joseph Earl Perry of Belmont, as its Grand Master. Grand Master Perry has lived in Belmont since 1911, is a graduate of Williams College, Harvard Law School, and Boston University School of Business Administration.
He was made a Mason in Mountain Lodge in Shelburne Falls. Mass., in 1909, by his father, Dr. Joseph C. Perry, who was a Past Master of that lodge. He affiliated with Belmont Lodge in 1919, and became its Worshipful Master in 1929. He was District Deputy for the Brighton Fifth District in 1933 and 1934, Deputy Grand Master in 1936 and was judge advocate of the grand lodge.
He has been active in many local affairs, including' service for three years on the school committee and six years in the Massachusetts Legislature, during which time he was chairman of the Committees on Taxation and on Constitutional Law. He has also served as chairman of the Board of Trustees of the Belmont Methodist Episcopal Church, president of the Belmont Rotary Club, and vice-president and counsel of the U'aveilev Co-operative Bank. He has been a town meeting member since the establishment of the representative town meeting. During the World War he served in the Belmont Company of the Massachusetts State Guard, and for three years was Massachusetts Income Tax Assessor.
For the past two years lie has been president of the State Association of Y. M. C. A.'s in Massachusetts and Rhode Island representing an aggregate membership of more than 50,000 members, and for several years has been secretary of the Phi Beta Kappa Association of Greater Boston, and secretary and counsel of the Boston Executives' Association. Some of his other affiliations are memberships in the Boston, Middlesex, and American Bar Associations, Oakley Country Club, and Boston Chamber of Commerce.
From New England Craftsman, Vol. XXXVI, No. 5, January 1941, Page 84: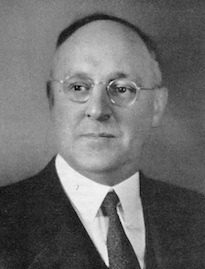 Three years' service as Grand Master of Masons in Massachusetts gives the incumbent invaluable experience. Men of high quality who have occupied that high position during the past 207 years have been conspicuous leaders in the Craft. Their records best testify to their merit.
Most Worshipful Joseph Earl Perry, recently retired, is no exception. In his last important address to Grand Lodge and the Craft, which we reprint on other pages of this journal he gives clearly, concisely and intelligently an appraisal of the present state of Freemasonry.
The address is well worth reading. In it is to be found the reasoned opinion of a competent leader. We commend his words to the careful consideration of CRAFTSMAN readers, and particularly that part pertaining to an effort to coordinate the efforts of all the grand jurisdictions and the forming of a "Masonic senate" or other similar medium for the settlement of questions affecting the Craft universal.
His views on this subject echo exactly those which have often been expressed in this column. They are more than the meaningless platitudes so often heard - the obituaries of little minds. They go beyond the letter to the spirit. In every law there is both the letter, which may kill, and the spirit, which gives life. Brother Perry obviously seeks that spirit, believing this is not a time or a case of the jot and tittle of the Masonic law but something far more important. In this his contemporaries will proclaim his merit.
Any resume of the many problems inevitably arising from an association of a hundred thousand men in an organization in a period of great sociological change deserves most careful thought. It is hoped that out of the admirable suggestions made by our late Grand Master some constructive action will ensue.
MEMORIAL
FROM PROCEEDINGS, 1984
From Proceedings, Page 1983-209:
Most Worshipful Joseph Earl Perry was born in Shelburne Falls, Massachusetts on December30, 1884, and died at Shelburne Falls on November 3, 1983 in his ninety-ninth year, after a long and outstanding career as an educator, banker, and attorney.
A direct descendant of Francis Cook of the Mayflower, he was the son of Joseph Charles Perry and Miriam Holbrook (Packard) Perry. He married Bessie Luella Stanford on June 24, 1911 and had three children: Miriam Elizabeth (Mrs. Bennett D. Ball), Joseph Earl, Jr., and Walter Stanford Perry. Following the death of Mrs. Perry in 1968, he married Mrs. Florence S. Kuhn on May 24, 1969.
He was graduated from Arms Academy at Shelburne Falls in 1902, received the Bachelor of Arts degree from Williams College in 1906, the Doctor of Jurisprudence degree from Harvard Law School in 1909 and the Bachelor of Business Administration degree from Boston University in 1922. While at Williams College, he was president of the Y.M.C.A. and his senior class, and a member of Gargoyle (senior honorary society) and Phi Beta Kappa. Admitted to the Massachusetts State Bar in 1908, he became a member of the Boston, Middlesex, Massachusetts and American Bar Associations. As a resident of Belmont, Massachusetts for many years, he continued his active association with the legal profession in the Boston area until 1977 when he retired from the firm of Perry, Saunders and Cheney.
In addition to his practice of law, Dr. Perry took an active interest in the field of education, particularly with reference to law, banking and taxation. He served as a member of the faculty at Boston University, Northeastern University, Rutgers University Graduate School of Banking and as a member of the Council of the Harvard Law School Association. other academic positions held include trustee, member of the executive committee and treasurer of Boston University and trustee of International College Beirut, Lebanon. ln 1943 he declined the offer of the presidency of Middlesex University.
As a lawyer, he spent many years as a bank conveyancer and in behalf of the Massachusetts Bankers Association he carried to a successful conclusion in the Supreme Court a landmark case relating to bank taxation. He was an incorporator of the Belmont Savings Bank, a director of the Belmont Trust Company and director, counsel, vice-president and acting president of the Waverly Cooperative Bank. In 1940 he was appointed Massachusetts Commissioner of Banks and. served also as Chairman of the Board of Bank Incorporation. In 1944, he resigned as Commissioner of Banks to become president of the Newton Savings Bank (now Mutual Bank for Savings).
His civic activities also included service as Massachusetts Income Tax Attorney in the Department of Corporations and Taxation, and as a member of the Massachusetts House of Representatives where he was Chairman of the Committees on Constitutional Law and on Taxation. During World War I he served with the First Corps of Cadets, Professional and Business Men's Training School, Company F, 11th Regiment, Massachusetts State Guard. Throughout his long and distinguished career he served as an officer or director of many educational, legal, banking, community, and charitable associations.
The following is a summary of Most Worshipful Brother Perry's impressive and unique Masonic record:
Mountain Lodge Shelburne Falls - Initiated, Passed and Raised, 1909
Belmont Lodge Belmont - Affiliated 1919, Worshipful Master, 1929
Grand Lodge of Masons in Massachusetts:

District Deputy Grand Master, Brighton Fifth Masonic District, 1933-1934
Deputy Grand Master, 1936
Judge Advocate, 1937
Most Worshipful Grand Master, 1938, 1939, 1940
Grand Representative of South Carolina, 1938-1967
Board of Directors, 194l-1972
Board of Trial Commissioners, 1950-1960
Trustee, Masonic Education and Charity Trust, 1951-1972
Grand Representative of lreland, 1967-1983
He received the Fifty-Year Veteran's Medal and the Henry Price Medal from the Grand Lodge of Massachusetts and was an Honorary Member of many Lodges and Grand Lodges in the United States and abroad.

York Rite:

Belmont Royal Arch Chapter, Belmont - Exalted 1921
Adoniram Council, Royal & Select Masters, Waltham - Greeted 1937
Boston Commandery No. 2, K.T., Boston - Knighted 1924

Scottish Rite:
Received the degrees from the Fourth to the Thirty-Second in the four Bodies in the Valley of Boston - 1937
Created an Honorary Member of the Supreme Council, Thirty-third degree - 1939
He was a noted Masonic author, and in addition to his numerous articles on law and banking, published many pamphlets and brochures on Freemasonry. His book, The Masonic Way of Life, printed in 1968, is a collection of his Grand Lodge and other Masonic addresses and is widely known for its depth in Masonic history and philosophy. In the Foreword to this volume Brother Perry, following a review of the highlights of his professional career and other diverse activities, closes with: "The point of relevancy arises from the fact that in each of these fields I found that the teachings of Freemasonry were fundamental to the practical, everyday problems of successful operation. So, also, in my lifelong experience as a lawyer and in my observation of business clients I have found the teachings of Freemasonry to be no mere theoretical philosophy but a very practical formula for the best type of successful living. And why not, since they are the findings of one of the oldest and largest human laboratories for the mastery of the art of living."
Most Worshipful Brother Perry is survived by his wife and three children and by several grandchildren and great-grandchildren.
A memorial service for this distinguished lawyer, banker, humanitarian and Mason was held at Shelburne Falls on Sunday, November 6, 1983.
Fraternally submitted,
Whitfield W. Johnson
Manson H. Carter
Peter J. Cornell
Committee
FROM TROWEL, 1984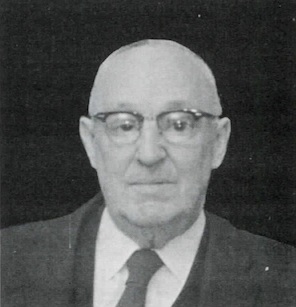 Most Worshipful Joseph Earl Perry, the patriarch of the Grand Lodge of Masons in Massachusetts, died at his Shelburne Falls home November 3. He was 98 years of age.
Banker, author, state legislator, tax expert and a man who contributed much to his religion and civic communities, he was the Grand Master 1938-40.
When King George VI of England installed the Duke of Kent as the Grand Master of England in 1939, Brother Perry attended and was the only Mason from the western hemisphere to participate in the ceremony.
Born in Shelburne Falls, he was a graduate of Williams College, Harvard Law School and the Boston University School of Business Administration. He settled in Belmont in 1911 and Practiced law in Boston. He served for four years as the state Income Tax Assessor in charge of the tax offices in Cambridge and Lowell. Later he was state Bank Commissioner, chairman of the board of Bank Incorporation and as the president of the National Association of Supervisors of state banks.
President of the Newton Savings Bank for 15 years, he was also president of the savings and mortgage division of the American Bankers Association and a member of its executive board.
Active in YMCA work while attending Williams College, he later was president of the Massachusetts-Rhode Island YMCA. Honored by Phi Beta Kappa, Brother Perry was the last living member of the 1906 class of Williams College.
Raised in Mountain Lodge of Shelburne Falls by his late father, Doctor and Worshipful Joseph C. Perry, in 1909, Brother Perry was affiliated with Belmont Lodge in 1919. He served as its Master in 1929.
District Deputy Grand Master of the Brighton Fifth District, 1933-34, he was appointed Deputy Grand Master in 1936 by Most Worshipful Claude L. Allen. He later was Judge Advocate of our Grand Lodge.
He held membership in Belmont Royal Arch Chapter, Adoniram Council, Royal and Select Masters, and was a Knight Templar with Boston Commandery. A Scottish Rite Mason in 1937, he was conferred with the Thirty-third Degree in 1939.
He was active in the Belmont Methodist-Episcopal Church, Rotary International, Boston Chamber of Commerce, a Belmont Town Meeting member, the State Guard and Draft Board in World War I; an incorporator of Deaconess Hospital; Trustee and Treasurer of Boston University; Trustee of International College in Beirut, Lebanon; a member of the Boy Scout and DeMolay Boards and the Phi Beta Kappa Association of Boston.
He served for six years in the General Court and was the Chairman of the Committee on Taxation and Constitutional Law; was Vice President and acting President of Waverly Cooperative Bank, incorporator of Belmont Savings Bank; Director of the Belmont Trust Company and served for three years on the Belmont School Committee.
The author of The Masonic Way of Life and many other articles on Masonry, law and banking, he was a contributor to the Encyclopedia Americana.
In 1911 Brother Perry married Bessie Stanford. She died in 1968 and he married her sister, Mrs. Florence Kuhn. Surviving, in addition to his wife, are two sons: Joseph Earl Perry, Jr. of San Diego, and Stanford of Pittsford, NY.; a daughter, Mrs. Bennett Bell of Sarasota, Fla.; nine grandchildren, sixteen great-grandchildren and two great-great-grandchildren.
A memorial service was held Sunday, November 6, at the Trinity Church in Shelburne Falls. Deputy Grand Master Meldon E. Niemi headed the delegation of Grand Lodge officers and Masons in the absence of Most Worshipful J. Philip Berquist, who was out of the country.
SPEECHES
FEAST OF ST. JOHN, DECEMBER 1935
From Proceedings, Page 1935-357; as Deputy Grand Master:
Most Worshipful Grand Master and Brethren: In the few moments allotted to me, you are invited to think along the lines of what constitutes a real Mason at this particular crisis in world affairs.
To Thomas A. Edison is ascribed the statement that the calcium and carbon and other ingredients that comprise a human body have a commercial value of less than one dollar. But, though the raw materials of a man can be bought for one dollar, they cannot be assembled to make a man without some twenty million years in the laboratory of evolution. Even after that long period of testing and moulding, unless some fifty ounces of gray matter comprising his brain can function properly, the finished product is a mere animal incapable of self-preservation. But, given the correct raw materials, properly assembled, functioning perfectly, and resulting in a superb body and a brilliant mind, there may result either the most valuable or the most dangerous thing in the world, for, beyond and above the body and the intellect, there is a character, or a soul, that governs and directs. On the nature and quality of the soul depend the nature and quality of the man.
A strong mind may do without a strong body, but no body or mind, however perfect, can make a fine man unless his soul is fine. Not his body, not his mind, but his character makes the man.
There are today a dozen men — presidents, emperors, premiers, dictators — who hold the fate of the world in their hands. We may assume that they are strong physically and mentally, but what may be a matter of life and death to you and me is the breadth of their vision, the fineness of their characters, the loftiness of their souls. Who can doubt but that, with the weight of their official authority, these dozen men, in as many nations of the world, if they would, could together assure world peace and justice for generations to come.
It would take wisdom? Yes. Skill? Yes. Patience? Yes. Courage? Yes. These they have in sufficient abundance, but how about strength of character sufficient to stand up against the weight of ignorant public opinion and scorn and misunderstanding and hostility and obloquy? Are their characters so fine that they would follow the Savior on to the cross to bring about such a world redemption? Make no mistake about it. If those dozen men were to try to go counter to the local prejudices of their nations — including our own — as they exist today, some of them could not escape Golgotha.
It is too late to do much with the characters of the world's statesmen, but there is much that can be done to sustain the best in them and more that can be done to mould the characters of the statesmen of the future.
How can we do this? The range of possible human interests is limitless. As individuals, we classify ourselves by the people and things and interests with which we identify ourselves. The thoughts with which we habitually live shape our lives. The things with which we identify ourselves, the friends and the interests we have, reveal what we have made and are making of ourselves.
The one common denominator of this particular group, the one thing which all of us here this evening have in common, is the fact that we have identified ourselves with Freemasonry.
What is the significance of that fact? What does Masonry stand for? What should it stand for? What should we as Masons stand for? We as Masons have voluntarily and seriously dedicated ourselves to the principles of Freemasonry. We should give more than perfunctory lip service if those principles are worthwhile. If they are not of value, we should either make them so or devote ourselves to something that is. At once, we find that Masonry is something more than social good fellowship. More than ritual. More than organized charity. It is a way of living. A philosophy of life.
The ritual is said to be an allegorical representation of the course of a man's life, beginning at his birth and portraying his attainment of skill in his occupation, his acquisition of learning and wisdom, his development of character, and, finally, his hope of immortality.
While authentic Masonry, as we now recognize it, started with the organization of the Grand Lodge of England in 1717, it was in fact the direct outgrowth of the bands of operative masons who for centuries had been building the cathedrals and abbeys and fortresses and highways of Europe.
More remotely, it was the outgrowth of the so-called "Ancient Mysteries." These were secret orders of men that are supposed to have existed in every race and every age, no matter how remote in time or space. They, like modern Masonry, are supposed to have been composed exclusively of men, to have had a ceremony of preparation of the candidate and reception into the Lodge, and to have portrayed the course of a man through his life. They also are supposed to have sought to benefit the community by improving the characters of their members and to have made life easier and richer for their members by mutual aid and friendship.
Up to the time of the great Protestant Reformation, which began in 1517, these bands of operative masons were under the patronage of both church and state and were, of course, Roman Catholic as to religion. With the Reformation most, but not all of them became Protestant. But it is significant that, in spite of the tension involved in that great separation, there was not then, and there is not now, in the ritual or the attitude of Masonry, the slightest trace of hostility to the Holy Roman Church or to any of its members. Down through the centuries of the Middle Ages, Masonry, along with the Catholic Church, was the great repository and preserver of the learning of previous ages.
When our ritual was written in the early 1700's, all the experiences of all the ages, so far as then known, were drawn upon to afford lessons in the art of wise and fine living. In a very real sense, the teachings of Masonry offer the crystallized wisdom of mankind, wrung from centuries of experiment and trial, of failures and triumphs, of suffering and joy, in man's attempt to learn how to live with Life. Insofar as we identify ourselves with Masonry, we are identifying ourselves with an institution which, in one form or another, by itself or its near and remote predecessors since the beginning of time, has stood for the finer things of life.
Governments and nations have risen and fallen, customs and standards of right and wrong have formed, changed, been .supplanted, but always, everywhere, man has groped on; always, everywhere, there has been a better, a nobler, and a more kindly way; and always, everywhere, Masonry and its predecessors have been found to be allied not with the cruel and the selfish and the indifferent but always the weight of its influence, the aim of its teaching, the objective of its philosophy, have been on the side of the higher and better and the more kindly way of living.
As Masons, as really sincere Masons, then, we stand shoulder to shoulder with the brave and the good men and women of all races and all ages who have sought to live the better life and fight the nobler right. We classify ourselves with the saints and martyrs and patriots who have lived and died for their convictions.
There are many reasons that justify the belief that never in all history has there been such a need for fine character and loyalty to high aims as exists in the world today. If the world should continue its present drift toward a more socialistic or communistic form of government, then, more than ever, it will need the saving influence of the principles of Masonry — which are those of Christianity itself —- for no community form of government can long endure if its component individuals are more intent on getting than on earning or giving, or on self-interest rather than on brotherly love. We cannot directly control the character of our statesmen, but we can exert a mighty force to mould a public conscience that can control and safeguard all we hold dear.
The greatest depression has not been financial or economic. It has been the world-wide slump in ideals and integrity. As a Grand Lodge, we can stand, and, having done all, still stand for those things which are fine and true and right, even if all of the rest of the world abandons them. No generation in all the history of the world has faced a more serious responsibility than confronts the men and women of today, and, by the same token, no one has ever had such an opportunity, such a challenge.
That challenge and that responsibility are personal. They cannot be delegated. Or avoided. Or ignored. They are instant. Imperative. They demand that we here and now re-dedicate and re-consecrate ourselves, and our Grand Lodge, and our entire Fraternity to our high calling. For such is Masonry—ever a challenge, an invitation to a clearer vision, a loftier aim, a braver struggle, a kindlier and more unselfish way of living. That is the significance of Masonry, and that is what we as Masons should stand for if we would be real men.
As the leaven in the lump, we may save our statesmen and our world, but it will take vision and fidelity and courage and patience. As individuals we, and we alone, can cherish and preserve the tiny morsel of the sacred fire which has been entrusted to each of us. The choice rests with each of us as individuals.
John Oxenham has put it beautifully in the following lines:
"To every man there openeth A way, and Ways, and a Way. And the High Soul climbs die High Way, And the Low Soul gropes the Low, And in between, on the misty flats, The rest drift to and fro. But to every man there openeth A High Way, and a Low. And every man decideth The Way his soul shall go."
GEORGE WASHINGTON, APRIL 1939
From Proceedings, Page 1939-173:
GEORGE WASHINGTON: A GREAT MASON IN A GREAT CRISIS
One hundred and fifty years ago today, on April 30, 1789, the Presiding Worshipful Master of Alexandria Lodge No. 22, of Ancient Free and Accepted Masons, located in Alexandria, Virginia, was sworn in as the first President of the United States by Robert Livingston, who at the time was Grand Master of the Grand Lodge of Masons in New York.
Today Lodges of Masons all over the United States have called special meetings in their several apartments, and are attending church services in the belief that a universal rededication to the Masonic principles which he held to be so priceless would be a fitting tribute to George Washington, a great Mason in a great crisis.
Washington was a man of sound judgment and keen discrimination. He dealt with momentous issues. He had neither time nor desire to engage in trivial or mediocre activities. From necessity and inclination, he gave his allegiance and his strength only to those things which he considered to have outstanding merit. He revered God and all Godlike qualities—truth, honor, integrity, justice, human brotherhood. He served his country. He served mankind. He served Freemasonry. He appears to have found in Freemasonry, as have so many millions of others, a connecting link which bound together and gave expression to his love of God and country, and mankind. Over and over again he paid glowing tribute to the intrinsic merit of Freemasonry and its spiritual aid to him.
The Freemasonry of Washington's day was identical in purpose and spirit with the Freemasonry of today. Even its form is substantially unchanged. If, in a great crisis, a man of Washington's capacity and judgment placed Freemasonry near the top of all human institutions, may we not profitably spend a few moments out of the present crisis to examine into the nature and potentialities of this same institution. What is there in it that attracted not only George Washington and his great counterpart in the Southern Hemisphere, Simon Bolivar, but also attracted Benjamin Franklin and Paul Revere, and no less than twenty out of fifty-one of the members of the original Constitutional Convention, half of the signers of the Declaration of Independence, at least twelve of the Presidents of the United States, and, in more recent times, nearly all of the royal family in England? King Edward VII was made a Mason by the King of Sweden in 1868 and the present Kings of England, Sweden and Denmark are Masons, as are the heads of several other countries.
What is it that has commanded the respect of these men, not as heads of government but as men, to such a degree that Washington, while Commander in Chief of the Army, took his place with the humblest of his Brethren in an Army Lodge presided over by one of his sergeants as Worshipful Master; and the present King George of England, in common with other members, paid his Masonic obeisance to the village mail carrier who was the Worshipful Master of the King's Lodge? What is it that has brought vision and strength and comfort to millions of high and low, great and commonplace men, as Brothers on a plane of Masonic equality?
Freemasonry is the oldest and most universal of all the fraternal organizations. In the Middle Ages it was a composite which included substantially all the leaders in what would now be included in a church, a university, a patriotic society, a brotherhood, a mutual aid society, and a labor union. It was churchly in that it was intimately associated with the Christian Church, under whose aegis our operative forbears erected the great cathedrals of Europe. It partook of the nature of a university in that it was the chief repository of the then existing knowledge of the arts and sciences and the chief teacher of them. It was a patriotic society in that it taught loyalty to constituted government and was under the benevolent protection of the government. It was a brotherhood that even then taught the Fatherhood of God and practiced universal brotherhood among men regardless of race or creed or station. It was among the early, though informal, mutual aid societies, but it has never been an insurance organization. It was a labor union that taught its members their craft, held them to strict standards of workmanship, and safeguarded them in their wages and employment. With the passing centuries all human interests tended toward -penalization, and many of these activities which in ancient times were almost exclusively sponsored by Masons expanded and specialized under the benevolent leadership of Freemasons and of other men of good will; and at the same time Freemasonry itself dropped many of its activities and specialized in its present field of character building. Thus it ceased to be a labor union or to have any relations with labor unionism. Its teaching was confined to a system of morality. It continued to teach patriotism but for centuries it has strictly refrained from participation in government or politics. It retained its devotion to the Christian Church, but it has broadened its field of activity by extending a welcome to all believers in God regardless of their sectarian creeds. Whereas formerly the overwhelming preponderance of its members were adherents of the Roman Catholic faith and thousands still are, primarily in Latin European and Latin American countries, now, solely through their own choice, they are in a minority in the rest of the Masonic world. There is no syllable of hostility to that faith or to any other religious faith in the rituals or the practices of Freemasonry.
For something over two centuries Freemasonry has changed but little, and what it was in George Washington's time it is today. Only recently our Grand Lodge has unanimously adopted a Declaration of Principles stating to all the world what Freemasonry is, and what its purposes and methods are. While this Declaration was adopted only last March, it is merely a recent redefinition of what has been uniformly true for more than two centuries. In spite of the vast amount of misinformation—both intentional and unintentional—that has been current, the Declaration states what Freemasonry really is.
That Declaration is as follows:
DECLARATION OF PRINCIPLES
Freemasonry is a charitable, benevolent, educational, and religious society. Its principles are proclaimed as widely as men will hear. Its only secrets are in its methods of recognition and of symbolic instruction.
It is charitable in that it is not organized for profit and none of its income inures to the benefit of any individual, but all is devoted to the promotion of the welfare and happiness of mankind.
It is benevolent in that it teaches and exemplifies altruism as a duty.
It is educational in that it teaches by prescribed ceremonials a system of morality and brotherhood based upon the Sacred Law.
It is religious in that it teaches monotheism; the Volume of the Sacred Law is open upon its altars whenever a Lodge is in session; reverence for God is ever present in its ceremonial, and to its Brethren are constantly addressed lessons of morality; but it is not sectarian or theological.
It is a social organization only so far as it furnished additional inducement that men may forgather in numbers, thereby providing more material for its primary work of education, of worship, and of charity.
Through the improvement and strengthening of the character of the individual man, Freemasonry seeks to improve the community. Thus it impresses upon its members the principles of personal righteousness and personal responsibility, enlightens them as to those things which make for human welfare, and inspires them with that feeling of charity, or good will toward all mankind which will move them to translate principle and conviction into action.
To that end, it preaches and stands for the worship of God, truth and justice; fraternity and philanthropy; and enlightenment and orderly liberty, civil, religious, and intellectual. It charges each of its members to be true and loyal to the government of the country to which he owes allegiance and to be obedient to the law of any state in which he may be.
It believes that the attainment of these objectives is best accomplished by laying a broad basis of principle upon which men of every race, country, sect and opinion may unite rather than by setting up a restricted platform upon which only those of certain races, creeds, and opinions can assemble.
Believing these things, this Grand Lodge affirms its continued adherence to that ancient and approved rule of Freemasonry which forbids the discussion in Masonic meetings of creeds, politics, or other topics likely to excite personal animosities.
It further affirms its conviction that it is not only contrary to the fundamental principles of Freemasonry, but dangerous to its unity, strength, usefulness, and welfare, for Masonic bodies to take action of to attempt to exercise pressure or influence for or against any legislation, or in any way to attempt to procure the election or appointment of governmental officials, or to influence them, whether or not members of the Fraternity, in the performance of their official duties. The true Freemason will act in civil life according to his individual judgment and the dictates of his conscience.
And now we are in a great world crisis. We know what Washington did in an earlier world crisis, for that was no local transition through which the world was passing in Washington's time. Its implications were world wide and epoch making. What would he do in this crisis? Or, more to the point, what should we do?
Insofar as the crisis is governmental or economic or political, we should distinguish between our duty as individuals and our duty as Freemasons, for, as individuals, we should do our full part, but in our capacity as Freemasons obviously we should do nothing. There are doubtless Masons in various parts of the world whose experience and outlook make them believers in, and sincere proponents of, every form of governmental and political and economic theory now extant. So long as they act as individuals and not as Masons, Freemasonry cannot and will not criticise them for their honest convictions, for it is of the very essence of Freemasonry to unite "men of every country, sect and opinion" if they be good men and sincere.
But there is good reason to think that the real crisis of the present is tar deeper than the superficial conflicts of systems ot government or economics.
Merely by way of illustration. Let us take the principle of Democracy to which Washington dedicated his life and to which all of us in this particular little group would subscribe. Democracy as a form of government, or as a basic principle of human relationships, is being attacked by two groups of enemies which may be described as external and internal. If an external enemy makes a frontal attack on democracy either bv armed force or by open argument, it merely intensifies our loyalty to democracy, and that of which we formerly were perhaps careless becomes precious to us and commands our willing sacrifice.
But there is a form of internal enemy that can literally be fatal to democracy. Thus if a President or a Governor or a Mayor or a Department Head or a minor executive officer so conducts his office that we feel we cannot trust him or that he is acting from purely personal or partisan political motives, he has weakened our faith in democracy. If a City Councillor or a I inited States Senator or a group of log-rolling legislators cast rheir votes for purely personal or political local benefits at the expense of the whole, they too have dealt a blow that no foreign invader could. It a judicial officer, whether Judge or bureaucrat, accepts graft or plays favorites, he has helped to destroy our faith in the entire fabric of justice. And if you and I, alone or in pressure groups, seek selfish advantage at the expense of the whole, or if we join the army of chisellers and fixers, we have struck the hardest blow ot all to the cause of democracy.
What could more quickly persuade people at large to advocate a totalitarian form of control of all industry than the final conviction that absentee ownership or unthinking financial control had become careless of the lives and welfare of the workers? What could more certainly arouse an irresistible wave of public demand for government to commandeer labor than for the public to become finally convinced that labor and its leaders were reckless of the needs of the public: At least, so it seems to have happened elsewhere. These are but illustrations of possible internal dangers to our form of government in this country.
No competing form of government can hope to supersede democracy in this country unless and until the people have lost faith in democracy. The external enemy is powerless without the preparatory undermining by the internal enemy. The city walls cannot be scaled or taken by storm. They can be taken only if the traitor within opens the gates.
In the case of democracy the internal traitor is the dulling of our spiritual perception which results in the weakening of our moral fibre. Few real Americans would consciously undermine the structure of our government. Most of them under provocation would probably risk their lives to defend it. And yet, because the crowd tolerates certain standards of conduct and certain points of view, the individual fails to perceive the cumulative destruction that results from his own petty compromise with his ideals.
The antidote is to build up a cumulative force of high standards. This can be done by maintaining high standards even in the little things of life. No nation or community ever found any other way. If we would be saved, someone, somewhere, must make the beginning of living up to his ideals, however solitary he may feel. In cases of doubt, it means giving the benefit of the doubt to the better course of conduct. For the individual it will often mean loss of profit of pleasure or company. It may even mean ridicule. Fortunately, a great many people are trying to live up to their ideals, and their influence is substantial. They are not really as few or as solitary as they seem. With a bit more courage, they would find many to stand with them. The tide is ready to be turned, but it may not turn without help.
What has been said, by way of illustration, about Democracy applies to all the finer things of life. Not one of them would be possible in our crowded civilization if there were no standards of right and wrong, of self-respect, of truth and honor and personal integrity. Only as these can be maintained, can we iii the last analysis safeguard our health, our safety, our comforts, our prosperity, our friendships, or our families. The conflict between forms of government and economics and ideologies are but surface indications of this deeper spiritual conflict. Any system of philosophy or economics or government that substitutes brutality for self-restraint, or deception for honesty, or might for right, attacks the fundamentals of our civilization, and the security and comfort of every individual in it. Whoever through carelessness or selfishness compromises his personal integrity, aids and abets those who attack from without. Conversely, whoever and whatever raises the standards of individual conduct and collective attitudes is the real defender of our civilization, for the real crisis is a life and death struggle to preserve the spiritual values achieved by the race through eons of struggle and sacrifice.
And that is the function of Freemasonry. That is why so discriminating a man as George Washington rated Freemasonry so high among all human institutions. In it he saw an institution dedicated to the building of individual character, the inculcating of reverence for God and for all God-like qualities — truth, honor, self-restraint, industry, personal integrity, harmony, friendship, brotherly love.
We can best honor him by emulating him. We can best serve our country and our fellow men by rededicating ourselves to the same Masonic and patriotic and spiritual principles to which he dedicated his life.
HALL DEDICATION, MAY 1939
Presented at the dedication of the Masonic Hall in Franklin, 05/20/1939.
From Proceedings, Page 1939-185:
In the symbolism of our ancient Craft we have tested this structure, and, finding it worthy, have dedicated it for service.
You will remember that at the beginning of this ceremony the Grand Lodge came bearing three burning tapers and the three Great Lights of Freemasonry, thus bearing the symbols of all light, both visual and spiritual. Symbolically, we have tested die physical structure by the square, the level, and the plumb, and the spiritual structure by the teachings of the Holy Bible, the Square, and the Compasses. We have dedicated this structure and the Institution of Freemasonry to nobler service.
All this is again but a symbol of the present-day testing of the structures of our civilization and its rededication to the service of mankind. It has been said that the use of candles as part of a religious service originated when the early Christians worshipped in the catacombs. Whether or not that was the earliest use, it is no wonder that the light of the burning taper, by which alone men could thread those subterranean labyrinths, has been a symbol of the light of truth, by which alone mankind gropes its way through the darkness of ignorance and the suffocating atmosphere of decaying customs.
There is something brave about a candle burning in the darkness. Some people are brave only when they are part of a Crowd, but a candle—why, not all the darkness of the universe can smother one little candle! It may be a dim and feeble thing in the daytime or in a blazing array of its fellows, but alone in the dark it rises to the occasion and sends out its beams as fearlessly as the brightest sun. If all other lights were blotted out, the light of a single candle could be seen in every part of the universe, given a telescope strong enough to overcome the distances.
The light of the candle travels as swiftly, obeys the same laws, and partakes of the same nature as the stronger light of the sun. Merely because it is feeble or because it is outshone by other lights, it does not shirk its own task of sending its full glow into the darkness. But a single candle can be easily snuffed nut. How many a glowing candle of human enthusiasm, or high purpose, or earnest endeavor, is snuffed out by harsh criticism or by indifference. Lack of appreciation, a thoughtless word, a sneer, a bit of gossip, an unworthy act, a petty compromise with principle Oh, in what numberless ways are candles extinguished!
Hut candles can also be lighted — even after they have been snuffed out. And what a train of candles can be lighted from a single one. A single courteous act by an unknown boy is said to have inspired the founding of the entire Boy Scout movement. A single life of devotion grew into the International Red Cross. During the past few days, millions of people in this country have united to form the largest Protestant religious denomination in all history. How different might have been the course of events if two centuries ago the wavering John Wesley had gone into a different home on Aldersgate Street on the evening of May 24, 1738, or if the unknown candle lighter in that home, instead of leaving Wesley's soul "strangely warmed" had, by a sneer or a show of hypocrisy, dampened the enthusiasm of the young man who later became one of the world's greatest evangelists. The folklores of all nations are replete with legends of brave or noble or kindly acts of individuals which have grown in stature until they have inspired and sustained whole nations. All the progress of civilization has flowed from the lighting of individual candles. But a candle to send forth its light, must bum. It must give itself. It must generate warmth and heat before it can glow. He who would be a candle-lighter must give of himself. At times he must burn with fervent, consuming zeal.
l'n light a candle there must be some form of contact. A candle-lighter cannot remain aloof. Somehow he must transmit the warmth of his soul, the strength of his purpose, the lift of his vision — possibly by a great act, or a sacrifice, or a fine example, but more often merely by a timely smile, a friendly handclasp, an understanding word. Countless are the means of lighting the candles of human comradeship and courage and steadfastness. Among the electives in the curriculum of life is the choice to be a candle-lighter or a candle-quencher. Place, honor, fame, do not confer the right to be a candle-lighter. They may expand the opportunities but the right to choose lies within every person and some of the brightest blazes of human glory have been lighted by the quiet influence of some obscure person who perhaps all unconscious of his role, saw to it that the flame of his own little candle was carefully tended.
It is not given to a candle burning in the darkness to know who sees its far-flung ray or who may be cheered or guided or saved by it. Without recompense or adulation, it sends its rays out, and out, and out.
And so Freemasonry is content to shed its gentle light for the guidance and encouragement of mankind without the blare of trumpets. Quietly, impartially, universally, it holds aloft its light for the benefit of friend or foe. Just as the rays of the candle shine across the artificial boundaries of geography and race and religion, so Freemasonry offers its warm and friendly light to all men of all countries and of all faiths.
We have examined this structure and tested it by the square, the level, and the plumb. Human experiences with the laws of the universe have demonstrated that an enduring structure should be square and level and plumb. There is a curious group of structures in the current World's Fair in New York that appear to be neither square nor level nor plumb. In the Trylon, the Perisphere, and the massive Sun Dial, there is scarcely a line that is either vertical, or horizontal, or an angle that is square, but you may rest assured that these curious superstructures could not stand at all unless their hidden foundations were level and their invisible centers of gravity were plumb.
The significant thing is that we have tested this building by preestablished and inflexible standards. The square is a very old-fashioned thing, and a very unyielding thing. It makes no compromises to mere up-to-dateness or popularity.
Even so, there are some standards of human conduct that are eternal, that are never outmoded, that can never compromise or temporize. Many a civilization has tried to evade their unyielding Standards. None have long succeeded.
Today our civilization is being tested by such ancient, inexorable standards as truth, justice, honor, self-restraint, reverence. Somehow we must tread the difficult path between reverence for mere antiquity and mere novelty, for there are ancient errors and superstitions as well as time-tested truths, and there are new applications of truth as well as dangerous fads.
Out of the stress of these days there should come a finer civilization. Our democracy has much to learn, and it has much of good that could be learned by those who hold it in contempt, each and every form of government and human activity is being tested by the ancient standards that have survived the wrecks of time.
And so the two phases of our theme unite, for our ritual and traditions contain much of the ancient time-tested wisdom of the race which affords sure standards for testing our individual and collective attitudes; and, also, we have a priceless opportunity to send forth our light to warm and guide and steady mankind.
But our testing and our guiding are not by propaganda or by mass action. Whatever men may do as individuals, as Masons we must be the friends of truth wherever found, whether in the experience of antiquity or in new applications to modern conditions.
As we have dedicated this physical temple, so also may we individually and collectively, have dedicated our spiritual temple and our ancient Craft to the service of God and mankind.
FREEMASONRY AND GOOD CITIZENSHIP, MAY 1939
Radio Address; From Proceedings, Page 1939-203:
In this series of broadcasts on Citizenship, each of the fraternal and service organizations seeks to tell something of its peculiar contribution to Good Citizenship. Because Freemasonry is the oldest of all fraternal orders and because its members are the most widely dispersed throughout the world and so are citizens it) the largest number of countries, it seems appropriate, first, to tell something of what Freemasonry is, something of its origin, and perhaps something of its mysteries.
For a moment let us roll back the calendar to the Middle Ages and reconstruct a scene almost anywhere in Europe. A great stone cathedral is to lie built for some church. No steam shovels and no steel girders have yet been devised. Only one group of men know how to design and erect the cathedral, and how to keep the lofty walls and stone roofs in place without girders. This is a secret handed down by previous generations of builders and is carefully guarded, partly to prevent competition and partly to forestall the danger that would result from structures built by incompetent men, for every stone must be carefully designed and fitted with skilled precision by master workmen. To these men, the Operative Freemasons of the Middle Ages, the Clergy invariably turned.
Here, then, were the original Masons—men who were of the Christian faith, who possessed substantially all the wisdom then known in the arts and sciences, who preserved their wisdom as trade secrets, and who developed great skill and had high standards of integrity in their workmanship. They were careful to admit to their craft only men who could be trusted to do honest work, and these they put through long training with gradual promotions from apprentices to master workmen. Theirs was a hazardous calling. Many were the widows and orphans who needed help. Many a worthy brother needed counsel or financial or other assistance. Above all, the finest individual integrity was imperative, so a progressive integrity was imperative, so a progressive course in morals and ethics was developed. They were, withal, a goodly fellowship of congenial comrades.
Thus the Freemasonry of the Middle Ages was a composite which included substantially all the leaders in what would now be included in a church, a university, a patriotic society, a brotherhood, a mutual aid society, and a labor union.
It was churchly in that it was intimately associated with the Christian Church, under whose aegis our operative forbears erected the great cathedrals of Europe. It partook of the nature of a university in that it was the chief repository of the then existing knowledge of the arts and sciences and the chief teacher of them. It was a patriotic society in that it taught loyalty to constituted government and was under the benevolent protection of the government. It was a brotherhood that even then taught the Fatherhood of God and practiced universal brotherhood among men regardless of race or creed or station. It was among the early, though informal, mutual aid societies, but it has never been an insurance organization. It was a labor onion that taught its members their craft, held them to strict standards of workmanship, and safeguarded them in their wages and employment. Because the work of these builders was so essential they were favored both by Church and State and were allowed to travel freely from country to country, thus perhaps acquiring for the first time the name of Free Masons.
With the passing centuries all human interests tended toward specialization, and many of these activities, which in ancient times were almost exclusively sponsored by the Masons, expanded and specialized under the benevolent leadership of Freemasons and of other men of good will; and at the same time Freemasonry itself dropped many of its activities and specialized in its present field of character building. Thus it ceased to be a labor union or to have any relations with labor unionism. Its teaching was confined to a system of morality. It continued t<< teach patriotism but for centuries it has strictly refrained from participation in government or politics. It retained its devotion to the Christian Church, but it has broadened its field of activity by extending a welcome to all believers in God regardless of their sectarian creeds. There is no syllable of hostility to any religious faith in the rituals or the practices of Freemasonry.
When the era of cathedral building waned the Freemasons gradually changed from "Operative Masons," as the builders were called, to "Speculative Masons," as they are now called. The speculative Masons no longer build structures of stone, but, using the symbolism of their early predecessors, they now confine their activities to the building of individual character. (Note: in the actual broadcast the Grand Master's address began at this point.)
When the rituals of modern speculative Freemasonry were written more than two centuries ago, the authors culled the gems of wisdom from the best of all previous schools of religion and philosophy and practical living as transmitted by available history and by internal tradition. Modern Freemasonry may therefore claim to be among the world's oldest laboratories for practical and experimental research in the Art of Living. The entire ritual is a symbolic representation of the course of a man through his life, leading him step by step from birth, through manhood, to old age, and leaving him with the hope of immortality. The first degree, called the Filtered Apprentice Degree, represents man as he comes into life, helpless, ignorant, and dependent, and carries his education through the period of his youth. The Second, or Fellowcraft, Degree represents man in middle age; and the Third, or Master Mason, Degree takes him through old age and ends with a beautiful lesson in the unconquerable hope of immortality. Thus, throughout the three degrees, the candidate is taught increasing wisdom in the art of upright living. The Lodge-room itself represents the world in which men live and work and its oblong shape symbolizes the world as it appeared to the early operative builders who believed that the world was flat and oblong.
Much of the teaching is by symbols. Thus for at least rive hundred years before Christ the Chinese used the square as a symbol of what later became known as the "Golden Rule," but which they called the principle of "Acting on the Square." The circle, from time immemorial, has been a symbolic representation of Heaven. The compasses, by which the circle is drawn, have been the symbol of the Golden Rule as applied to things spiritual. Thus the square and compasses, by which Freemasons are known, are two of the oldest known symbols, one signifying the Golden Rule as applied to things earthly, the other the Golden Rule as applied to things spiritual or heavenly.
For the past two centuries Freemasonry has changed but little. Thus the Freemasonry of George Washington's time was identical in purpose and spirit and methods with the Freemasonry of today. Even its rituals are substantially unchanged.
Washington was a man of sound judgment and keen discrimination. He dealt with momentous issues. He had neither time nor desire to engage in trivial or mediocre activities. From necessity and inclination, he gave his allegiance and his strength only to those things which he considered to have outstanding merit. He revered God and all Godlike qualities — truth, honor, integrity, justice, human brotherhood. He served his country. He served mankind. He served Freemasonry. He appears to have found in Freemasonry, as have so many millions of others, ;i connecting link which bound together and gave expression to his love of God, and country, and mankind. Over and over again he paid glowing tribute to the intrinsic merit of Freemasonry and its spiritual aid to him.
If, in a great crisis, a man of Washington's capacity and judgment placed Freemasonry near the top of all human institutions, may we not profitably spend a few moments out of the present crisis to examine into the nature and potentialities of this same institution. What is there in it that attracted not only George Washington and his great counterpart in the Southern Hemisphere, Simon Bolivar, but also attracted Benjamin Franklin and Paul Revere, and no less than twenty out of fifty-one of the members of the original Constitutional Convention, half of the signers of the Declaration of Independence, at least twelve of the Presidents of the United States, and, in more recent times, nearly all of the royal family in England? King Edward VII was made a Mason by the King of Sweden in 1868, and the present Kings of England, Sweden, and Denmark are Masons, as are the heads of several other countries.
What is it that has commanded the respect of these men, not as heads of government but as men, to such a degree that Washington, while Commander in Chief of the Army, took Ins place with the humblest of his Brethren in an Army Lodge presided over by one of his sergeants as Worshipful Master; and the present King George of England, in common with other members, paid his Masonic obeisance to the village mail carrier who was the Worshipful Master of the King's Lodge? What is it that has brought vision and strength and comfort and fellowship to millions of high and low, great and commonplace men, as Brothers on a plan of Masonic equality?
Quite recently the Grand Lodge of Masons in Massachusetts, by the adoption of a Declaration of Principles, restated to its members, and to any others who may be interested, what Freemasonry is, what its purposes are, and how it operates. This Declaration is no innovation. It merely restates what has been consistently true for the past two centuries.
CONSOLIDATION, SEPTEMBER 1939
From Proceedings, Page 1939-342:
Address at the Consolidation of Mt. Nonotuck Lodge into William Whiting Lodge at Holyoke, Massachusetts, September 16, 1939
For the first time in more than a century, and the second time in more than two centuries, we are losing a Lodge through consolidation with another. For the first time in all our history the Grand Lodge is participating in a formal ceremony of consolidation. The ritual was written for this occasion by our Grand Secretary. The Grand Lodge is taking formal notice of this event in the hope that it may be seen in its true light, not as a retreat or a defeat, but rather as an opportunity to garner the rich fruit which can be harvested only from adversity wisely met. May this occasion teach us the larger lesson of victory over apparent defeat.
To how many is that larger lesson needed! Throughout the world are millions who, through the misfortunes of war, have lost property, health, friends, family, even hope itself. Other millions are gripped by cold fear and killing uncertainty. Yet other millions are faced with economic reverses and dangers. Still other millions see in the world at large the gradual undermining, or the sudden and cataclysmic overthrow, of the standards of morality and the consolation and hope of religion. What solace for them? What compensating balm for crushing devastation and death? For years human beings in every quarter of the globe have faced the burdens of the present economic depression. Latterly, the hard won standards of truth and integrity and brotherly love have disintegrated into deception and brutality among men and nations. Is there no way to meet these overwhelming adversities?
For multitudes in this country and throughout the world the future holds loss, suffering, fear, despair. Can we steel ourselves for the ordeals to come? Can we learn to bear them bravely and wisely? Can we rise above them to carry cheer and comfort to the sufferers? Can we learn to distinguish reality from imagination and thus be spared at least some of those ills whose suffering is none the less real because imaginary? We are told in our ritual that life is checkered with good and cVil. One of the major activities of life, one of its most incessant imperatives, is the necessity for continuous adjustment toward good and evil, prosperity and adversity, joy and sorrow, ease and hardship, success and failure.
In this aspect life somewhat resembles the waves of the ocean with their ever-shifting, always-alternating, crests and troughs. The nearer waves like the nearer troubles seem largest and most threatening but in the distant perspective of the horizon both crests and troughs merge into a level that seems calm and smooth.
So, too, with the truer perspective of time the petty irritations and disappointments of yesterday or last year smooth out into a calm horizon. Even life's major tragedies yield to the ameliorating magic of time.
And so we have come to say that time heals. But is it time that heals, or is time merely the sustaining medium through which the real physician works his cure? If the real cause of the cure could be identified and segregated from the mere lapse of time could it be made to work its miracle more quickly and lessen the duration and the intensity of suffering?
What, then, is the healing of time? Is it not sometimes merely the gradual supplanting of the sorrow, the suffering, the sense of deteat, by the multitude of little demands of daily living each with its invasion of some tiny portion of the mind until cumulatively they possess the field? How can one think solely of his sorrow when he must steer his craft through the complexities ol daily living? Or is it not sometimes the supplanting of one adversity by a greater one that dwarfs it? Or is the magician some favorable turn of fortune, or an engrossing new interest?
If these things be so, then the healing of time is merely a change of mental atmosphere which may come slowly or suddenly.
But often the healing of time is but a change of emphasis, a correcting of perspective. It makes a vast difference in one's comfort whether a pebble is in the shoe or under it. The pebble doesn't change but its relative position does. To distort a word, an act, an event, out of its true perspective is like taking the pebble out of the path and putting it in the shoe. Even a diamond OI a gold nugget would be uncomfortable in one's shoe.
Personality is a growing, changing thing and myself next week or next year is not myself today. Part of personality is its point of view which also changes with reflection, and thought and new experiences. Just as an object changes its appearance against varying backgrounds as one approaches, passes, and leaves it behind, so an event is seen against a background that changes with the passing days. And so time heals by rearranging perspectives.
But is it necessary to wait and suffer? Is it inexorably written that perspectives cannot be righted quickly? Must healing, must ultimate victory, wait upon the laggard march of time?
What a world of suffering could be lifted if mortals could somehow learn forthwith to supplant adverse thoughts and distorted perspectives. The stark events of life might not be changed but much of their tragedy and suffering would.
What a balm if in time of discouragement or defeat or sorrow one could remember that in life, as on the ocean, crest and trough are always transient, never permanent; that crest inevitably follows trough; that trough, equally with crest, is an integral part of the same great ocean. How many a tortured soul has exclaimed in his solitude, "Nobody knows how much I suffer!" True, in his little trough, cut off by walls of towering waters, his suffering is not known to other humans. But can he not know that his is not the only trough on the surface of the ocean? Can he not realize that others, perhaps everyone, carries his own grief, or regret, or fear, or disappointment? Is it then so important that all the world should know his particular grief any more than he knows those 0f other mortals? But someday the world may, knowingly or unknowingly, be the better because of that deeper sympathy, that more sensitive understanding, which are the fruits of suffering.
There is a fourth dimensional realm, a mystic fellowship, open only to those who pass without bitterness through the portals of suffering. The badge of their membership is a deeper sympathy, a more sensitive understanding, and every initiate learns that even if the imprisoning crests shut out the view of the horizon there is no wave high enough to shut out the stars overhead. Every initiate, through sympathy for fellow sufferers, learns to lift himself above his own little trough high enough to see over the top and lose himself in the broader vista. The outward look, the wider sympathy, transform the mind and rectify the perspective. In a single depressing trough the world may seem all bad, or all sad, or all cruel, or all futile, but for every trough there is a crest and life and the world are filled with good,and joy, and kindness, and worthwhileness. The ocean is more than a single trough.
In the heavens above and in the deeps below are calms more secure than the deceptive smoothness of the far horizon. In a war torn world, in the trough of this great valley of the shadow of death, can we not sense the presence of eternal principles, which, like the stars above, look down on the fretted surface of the sea, or like the deeps below sustain with changeless serenity the transient turmoil of the waves? The waves which toss and batter the row boat are unfelt by the ocean liner which rests on the still waters below the surface. The life that would ride out the storms of daily living must be builded large enough and deep enough to span the waves and find its sustaining foundations beneath the shifting surface. I he life that would transcend defeat must be builded lofty enough to lay hold of the stars above and broad enough to reach past the nearer waters even to the very horizon and beyond.
Religion, philosophy, history, service may strike off the fetters of personal limitation and arm each individual with the resources of the infinite. And so armed, no one need wait for the passing days to furnish true perspectives or transform thoughts of defeat or suffering into joyous triumph. So armed, and so enlightened, adversity and triumph become but relative terms and each but parts of an infinite pattern. Then indeed all things work together for good. Then growth comes from exercise, strength from overcoming resistance, victory from defeat, and adversity is a blessing in disguise.
Sometimes tragedy and triumph are well nigh indistinguishable. The same event may partake of both. But the important thing is that adversity, even defeat, may always be converted into triumph. This night we honor the devotion of those who have served these two Lodges, we honor the generous harmony with which they now close their ranks, and we honor their loyalty and courage as, shoulder to shoulder, they face the future.
May the infinite tenderness of a merciful Father be wrapped around us. May our lives be so wisely planned, so soundly built, so widely enriched, so deeply sustained, so loftily visioned that suffering and fear and regret and sorrow may be courageously, cheerfully conquered. May true perspectives and sound thinking hasten the healing of time. May seeming adversities be fashioned into stepping stones to higher things. May we be rededicated to our Freemasonry and it to the beneficent service of mankind.
IMMORTALITY, MARCH 1940
Presented at the 75th Anniversary of the Lodge of Eleusis, 03/21/1940.
Your historian has just told you that The Lodge of Eleusis was named for the city of Eleusis in Ancient Greece. This city at one time was a close rival with Athens for pre-eminence. Its name was chosen for your Lodge because it was the home of the Eleusinian Mysteries.
These Eleusinian Mysteries were part of what we now call the Ancient Mysteries, references to which are found in the history and legends of nearly every ancient civilization. It is believed that every race and every age has had organizations which were somewhat similar to modern Freemasonry and which in that sense, were our Masonic ancestors. Because of lack of records and because so much of their organization and work were purposely shrouded in mystery we have but little detailed information about them but there appears to be enough reliable data tojustify the belief that most of them had many points of similarity to our Order.
The Eleusinian Mysteries had rigid requirements for admission, such as insistence on personal purity, good character and physical fitness. Their ceremonies were largely symbolical but were predominantly religious. Because this is the second day of spring and the third day before Easter, let us give some consideration to the thought of immortality which was apparently the climax of the Eleusinian Mysteries as it is, Iikewise, the climactic teaching of our Third Degree.
Is it not strangely significant that this theme of immortality is to be found woven into the very heart of all these Ancient Mysteries, of all mystic orders, ancient and modern, and of all the religions of all times and places? Under whatever circumstances men have given serious consideration to the mystery of life they seem intuitively to have felt that death is not the final chapter. Is it not strange that such a feeling should exist through the ages in spite of the fact that all the external appearances are against it and in spite of the knowledge that, in the very nature of things, no positive testimony can be produced in its behalf?
But the lack of direct evidence is by no means fatal to belief. Most of the things which we believe are unsupported by direct evidence. No individual can see more than a small portion of the earth's surface at any given time yet we all believe in the existence of cities and continents and oceans which at the moment we cannot see and which we never expect to see. At any given time we can be in the presence of but few of our acquaintances, yet we believe in the existence of the hundreds of others that are not actuallv with us. Every bit of earlier history and nearly all contemporary events we know only by hearsay. Future events all rest in faith though we say we know there will be tomorrows and an endless cycle of seasons. Belief in things of the past, the present, or the future is not dependent on direct evidence.
All who have stood by an open grave, all whose span of life is lengthening toward the sunset, all of every age who think into the future come face to face with the great problem of immortality. Many there are who feel that they have direct, positive proof of immortality. For them no additional assurance is necessary for they are certain the matter is settled beyond the need of further proof. But there are others who lack such assurance and earnestly yearn for it. As to them, in spite of the lack of direct evidence, is it possible to create a rational belief as well grounded as their belief in the existence of some country they have never seen or some dawn still in the future I Obviously, grounds for belief in immortality must be different from the evidence of eye witnesses, or maps of foreign countries, or scientific forecasts of future sunsets. But our human beliefs are based on endless varieties of evidence which we have come to accept as credible.
What then are some of the things in our experience which indicate the likelihood of life after death?
First off, do we not all believe in the indestructibility of matter and of energy? We believe, do we not, that although matter and energy may change their form they cannot be destroyed? We believe that the laws of nature are eternal and indestructible. We believe in the law of cause and effect even when applied to human acts and infuence. At least so far as our intellect can grasp the subject, we believe in the endlessness of time. Man finds himself in a world all of whose laws, forces and materials, in spite of constant transformations, have a deathless, indestructible existence through unending time. Is it not more difficult to believe that Life is the one exception to this universal plan than it is to believe that it, too, is eternal? Have not these few propositions already shifted the burden of credibility in favor of some form of immortality and against the belief that death is the ultimate endl Whether by some such reasoning or by mere intuition all men of all times have had a yearning toward immortality and the overwhelming majority have had a belief in it.
There are some forms of immortality that seem indisputable. From the experience of the last several miilions of years we know that life has long existed in the mass even though the life span of every single living unit is comparatively brief. From that experience we may well believe that there will be human beings on this earth fifty thousand years hence or even millions of years in the future. And if not human life as we now know it, at least we can believe there will be life in some form. Even if no individual blade survives a single winter there will always be fields of waving grass. Life in the aggregate goes on in spite of individual death.
Biological experiments demonstrate the probability that living animal tissue may, under proper surroundings, be capable of eternal life independent of the body from which it was severed. Conversely, human personality may continue even if individual organs or limbs are amputated.
But this perpetuity of impersonal life in the human tissues, or of race life in the aggregate, is not the kind of personal immortality for which men yearn for themselves and their loved ones. Is there any analogy to give a clue as to whether or not actual personality survives? Let us search our own lives.
Let us think back by varying numbers of years to the time when each of us was but a year old. Have you today anything in common with the infant you then were? Have you a single thought, a single attitude, a single element of personality, that you then had? Have you a single cell in your entire body that was yours then ? Can we not say that the body, the mind, the personality, of that baby have vanished from the earth? As a present entity that baby is as dead as if it had died in the flesh and returned to dust. Similarly, where is the boy you were at five, at ten, at twenty? Coming closer to the present, how much of the man who dropped off to sleep last night awoke this morning? To what extent has the man you were an hour ago vanished never to return ? How much of what you now are will have been supplanted by the you of next year?
These successive personalities have all died, yet you still live. The transitions have been wholly natural and so gradual as to be imperceptible and not unwelcome. As you close your eyes in sleep this night it is without regret or apprehension that you realize that the personality that will awake tomorrow morning will, to some extent, be a different one and that during the night some portion of the old will have died and gone forever. You view the prospect without concern because you believe that it will still be you who will greet the morn. Your nearest friend will likewise awake a somewhat different person yet you have no sorrow for you believe he will still be your friend. What a comfort if we could view death with that same assurance as to ourselves and our loved ones. And why not? At most your friend is with you in person but a brief portion of any day. Yet you summon him into your presence, you commune with his soul, whenever you think of him, even if his physical body be absent, and regardless of whether or not he is even living in the flesh. For you he is immortal so long as he lives in your mind. For himself he may be as much alive, though you think him dead, as though he had fallen asleep and awakened in another day. And for yourself, need death be any more the ultimate end than the close of a single day? Need the future be less real, less certain, than that unending sunrise which sweeps westward round the globe to greet us on our daily awakening?
In our experience we are familiar with most of the separate elements that could combine to prove immortality. It may be there is some missing element we do not yet sense, some letter we have not yet found to complete the word. It may be that we already have all the letters but do not yet know how to arrange them to spell out the mystery. We have a world of indestructible and eternal materials and forces and laws. With each recurring spring we have the survival of vegetable life after apparent death. We have the perpetuity of life in the mass in spite of the death of each particular unit. We have the survival of tissue even when separated from personality. We have the survival of personality even when separated from its constituent tissues. We have the survival of personality in spite of a continuous succession of momentary deaths that commence at birth and never cease. We have an age-old and world-wide intuitive hunger for immortality.
The tendrils of the plant seek the sun, the homing pigeon seeks its nest, the human seeks mmortality. Each is as inexplicable and yet as certain as the other.
True, we do not know the precise nature of our future. Are we, for instance, like drops of water sweeping down a stream with other fellow drops - meeting, jostling, parting - until eventually we shall be lifted and transformed into clouds to drift through the skies and fall again as drops in some future stream of life? Or, will these particular aggregations of molecules which now live as individual personalities be again quickened to live, in some future age, as the same identical, physical personalities? Is our mortal frame, thus, like a single bulb in an electric sign where the moving current spells out successive words in a travelling message? The electric impulse entering the bulb makes it glow with momentary radiance and then leaves it dark and cold. Does the life impulse, Iikewise, enter the inert materials of our frame, make us to glow as human personalities, and then leave us dark and cold? But if so, shall our bodies again be warmed with life even as the recurring current again and again illumines the darkened bulb?
And does it really matter which of these is the Divine Plan or whether it resembles either of them? A rational belief in the possibility or feasibility of eternal life should not be defeated by mere uncertainty as to the precise method of its accomplishment.
The solitary bulb in the electric sign cannot know what part its little light may play in the completed message. No more can we, with our limited perspective, comprehend the complete story which Life is using our little lives to tell. But each of us is essential to that Message. Each must faithfully perform his appointed part.
Is there, can there be, any comfort to help assuage the sorrow of parting even though that parting be not foreverl Yes, human experience has evolved many things that ease the poignancy of such suffering. Religion, human sympathy, engrossing activity, service to others, consciously rising above the depths of sorrow - these are but some of them. There is another, perhaps less often tried, which can be developed by exercise in the case, even, of living friends. Try in the solitude of thought to summon your friend. Let all irritating shortcomings disappear, all reserves and diffidence yield to perfect understanding until only the fine and noble prevail. Mistakes are forgiven, regrets dissolved. The best of you communes with the best of him. Such a meeting can be more real and vivid and satisfying than even an actual visit, and that kind of meeting is equally possible with loved ones who have preceded us into the great beyond. No earthly power, except our own forgetfulness, can prevent that kind of immortality. In that form of immortality all regrets for unkind words or deeds, or unsaid words or omitted deeds, can be washed away, leaving only the comfort of perfect understanding, perfect companionship, perfect love. And that, likewise, is a worthwhile preparation for reconciiiation with living friends who have become estranged.
Our knowledge and experience are based on the past. No part of the future can be known - not even the next instant. All our planning, all our doing, are acts of faith in the future based on our experience in the past. Though the future is veiled, though we constantly make use of machines and inventions and principles which we do not fully understand, nevertheless we have faith which amounts to justifiable certainty. Because we never yet have known the law of gravitation to fail we confidently believe the ball tossed in the air will eventually fall when its upward force is spent. Not only our planning and our doing, but all our believing, look to a future consistent with the principles which all past experience has shown to be universal and unchanging. The materials out of which our universe is builded and the forces which control its action are not temporal but eternal. All our planning, all our acting, all our believing, are based on that foundation. On that same foundation rests the belief in the indestructibility of life.
Our Eleusinian Brethren believed in some form of immortality, but they lived before the age of science. Since their day incredible amounts of scientific research have measured and analyzed and classified the materials and forces of the universe. Many mysteries have been solved. Many, like immortality, await scientific demonstration, but the evidence of the ages tends to confirm rather than to disprove man's universal, inner conviction that somehow, somewhere, sometime, he will yet live, and live, and live; and that this life is but a present phase of a life eternal. As that conviction is the climax of life, so it was the climax of the teaching of Eleusinian Mysteries, and so it comes as a climax to the teachings of Freemasonry. But with Freemasonry it is no mere philosophical abstraction, for Freemasonry goes further and teaches immortal men that here and now they should treat their immortal fellows in accordance with the eternal principles of truth and justice and brotherly love, and that they should meet the vicissitudes of their own lives with the poise and serenity of those who are no mere transients in this life but are, instead, at one with eternity.
BUILDING A LIFE IN A CHANGING WORLD, JUNE 1940
Presented at the 75th Anniversary of Mount Hollis Lodge, 06/04/1940.
As we pay our tribute to the stability of an institution which has withstood the vicissitudes of three quarters of a century, let us give some thought to the most imPortant problem we shall individually, and collectively, have to face; namely, that of building a life in a changing world.
In one sense this is not a new problem at alI, for the world of men has always been a changing one. In prehistoric times the changes were very gradual, for generation after generation lived and thought as its ancestors had, but the tempo has been accelerating down through the ages. Merely to illustrate this acceleration and without attempting to be precisely accurate, let us hazard the statement that the changes that have occurred in the world during the lifetime of this Lodge, or even the last third of its lifetime, have been greater than those in any ten thousand years before the beginning of the Christian era, or in any five hundred years before the signing of the Declaration of Independence.
Again, merely for the sake of illustration and speaking only in generalities, it would be reasonably accurate to say that even in that shorter period of a quarter of a century the world of applied science has been virtually revolutionized. Consider, for lnstance, the developments in aeronautics and wireless communication as illustrations which could be multiplied in nearly every field of human activity and thought. In the sense, thereiore, of the rapidity and extent of world changes to which we must adapt our lives, we might be said to be facing an entirely new problem.
It would be easy to expand this theme of collective and personal changes until it might weil appear that everything is changing and that our task is utterly discouraging and hopeless, but such a view would be disastrously incorrect. Even if everything were changing and nothing were fixed and sure, this would still be the most interesting, the most important, the most challenging era in which to live that the world has ever known. A single life in prehistoric times was doomed to comparative impotence with respect to the advancement of the individual or the race or the world, for in those stagnant centuries the influence of any single individual was inevitably smothered, but now all the world is plastic and the infuence of a single individual may be immeasurable.
But there is another and even more important respect in which it would be incorrect to say that all the world is changing. It is only the world of men that changes. The seasons return with timeless regularity. All the kingdoms of the world - mineral, vegetable, animal - obey the same unchanging laws. Even scientific research, which of late has wrought such swift-moving developments, confirms at every turn the fact that all the laws and principles of nature are unchanging. Even those sluggish prehistoric peoples could have had the radio if they had but known how, for not one new law of nature has been enacted, not an old one has been amended, since time began. All the natural laws we now know, and all those still awaiting discovery, have been part of the unchanging world in which we live.
For all practical purposes the same may be said of the laws of human nature. While human nature does change, the cycle is so slow that in any given generation one may truly say that men act according to unchanging laws - that men respond in one way to kindness and justice and praise, and in a different way to cruelty and injustice and blame. So, likewise, the changes in the human frame are so slow that one may properly say that the human body and the human mind invariably respond to the observance or the fouting of the rules of health.
In building our lives in a changing world, therefore, we have the inestimable advantage of being able to rely implicitly on the infallibility of the laws of nature and human nature - if we can find out what they are. The search for them is one of the endless quests of individual men and of mankind in general.
There are certain considerations that seem fairly obvious in the building of a life in a changing world. Such, for instance, are the need for alertness, health, education, industry, good character, personal efficiency, and the like. They are of the utmost importance, but let us devote our remaining moments to three elements that might not be quite so likely to occur to one.
A life, like any other structure, needs foundations - sure, immovable bases on which to rest. The more points of bearing a structure has, the more solid it will be, and the fact that we shall consider but three should not limit the building of others. A column may rest on a single foundation and an arch on two, but, no matter how rough the ground, a surveyor can set his instrument exactly level if he can find solid support for the three legs of the tripod. So, in building a life that is solid, level, and upright, it is well to have at least three sure bearings.
One bearing should be within oneself. In a world of change it is imperative to have within oneself a solid support built on reasoned convictions and tested standards. Fortunate the person who has an inner fortress in which he can find refuge when his outer world is crumbling around him. Doubly fortunate is he who has inner convictions; a code of standards, to sustain him when the rest of the world seems everywhere to disintegrate. Such a reservoir of poise and perspective, of independence and integrity, of self-reliance and courage, is literally invaluable in building a life in a changing world.
To an amazing extent, it is possible to build such a foundation if one is willing to pay the price in effort and persistence. Such a foundation should not be confused with opinionated stubbornness. A strong mind need not be a closed mind, nor need an open mind be a weak one. In a changing world there is need for a certain humility of thought that carries with it flexibility and receptivity to new ideas, but it should be the humility of strength and not of weakness, of challenge and not of servility. The long-range experience of all mankind discloses a nucleus around which to build such a foundation, inherent in which are such qualities as honesty, industry, self-reliance, self respect, idealism, courage, justice, tolerance, kindness. All of these are qualities that can be cultivated; all of them are invaluable in building a sure foundation within oneself. With such a foundation it is amazing with what stability a life may stand, and still stand, amidst the swirling chaos of a changing world.
Another foundation should be some interest outside oneself. Too great emphasis on self always leads to a self-centered, un' stable, warped, and selfish life. We hear nowadays the terms, "introvert" and, "extrovert" referring to those who turn within and those who turn to outside interests. A properly constructed life should maintain a balance between internal and external interests. There are many interests outside oneself that are both fascinating and valuable. One who knows the stars can find a fellowship with eternity that towers above the vicissitudes of a changing world. One who knows the trees, flowers, and animals can find a life untroubled by the cares that fret mankind. One who invests his life in the service of his fellow-men has an inexhaustible interest outside himself. In the rebuilding which will be needed in this changing world no one need ever lack for worthwhile interests outside himself. Such interests wisely selected and cultivated afford a strong foundation on which to build a life in a changing world.
The need of the third foundation was never more amply demonstrated on a world wide scale than now, for there is laid before all of us the tragic chaos that results when men and nations neglect to build a foundation that rests in God. The truly successful life - especially in a changing world -must not only have a foundation within itself and a foundation outside itself, it must also rest upon those eternal and unchanging spiritual principles which we call God.
Do you doubt the existence or the power of God? Be not troubled about definitions or too detailed specifications but try to catch at least a broad outline ofthe story of life on this planet. Time was when the earth was too hot to sustain life. Then, in the crucible of a cooling world, an invisible Something stirred the tepid waters and they swarmed with life. That Something kept stirring those tiny specks of life until they developed to a point where they emerged from the mud and water onto the dry land. Still that Something kept patiently at work until, out of myriads of life-and-death struggles of cruder forms of life, there emerged the prehistoric man. Then, after eons of time, in the darkened mind of prehistoric man there developed a spiritual nature. Patiently that Something fanned the first glimmer of spiritual light into a great illumination. In the time-scale of eternity it is but a moment since man first developed a spiritual nature, yet in that moment have come into existence all of the most priceless values of life.
What matter how you define that Something which through the ages has created man and endowed him with intellectual and spiritual vision? That great Force is still at work. We are but on the threshhold of what we may become. All language is but a symbolical representation of ideas and the label we use for thai constructive Something is "God'. Whatever the skeptics or the atheists may say about God, every chapter in the long story of life tells of the existence and the power of that Something which we call God.
Today the spiritual world is in a transition stage in which it must clarify its objectives. Certainly loyalty and devotion and a spirit of supreme sacrifice are spiritual factors. Certainly cruelty und theft and murder are not. What nation could exhibit more widespread loyalty and devotion and utter sacrifice than is exhibited by the youth of the totalitarian countries, yet too often it is mistakenly directed into the channels of cruelty and theft and murder. The most potent and the most terrible of all the war preparations of thelotalitarian nations is their creation of the fervent belief of their children and youth in the righteousness of their cause. Our task is to find the way back to God so that these fine spiritual values of loyalty and devotion and sacrifice may work together for the good, rather than the destruction, of mankind. Let us build well our spiritual foundations.
In summary. We face the age-old problem of building a life in a changing world but it is a new problem with respect to the extent and the rapidity of the present-day changes. A superficial view would indicate that everything is transient; nothing abiding. Even if that were wholly true, it would mean merely that the greatest opportunity ever offered to men. But it is only superficially true for the real world is composed of underlying laws of nature and human nature that are abiding and unchanging. Our problem then, is to learn to discriminate between the temporal and the eternal and build our lives on foundations that are immovable. There are many such but there are three that should not be overlooked. One is to build an unshakable foundation within ourselves so that we may be true to ourselves, to our own ideals and standards, no matter what the rest of the world may do. Another is to build a foundation of interests outside ourselves-friends, service, or any of the unnumbered interests that can give us breadth, poise, balance.
The third, and in the long run the most important, is a foundation of appreciation of and sensitiveness to spiritual as distinguished from purely material values. However defined, that is essentially a foundation in God.
There comes a precise moment when molten metal cools to a point where it can be molded and tempered and the imprint and texture then received become permanent. Our whole civilization is now at or approaching such a point. Present and impending developments will result in a new world - economically, politically, intellectually, spiritually. Ir can be infinitely better than anything yet known. It can be far worse. Whether we wish it or not, the influence of our lives, whether great or trivial, good or ill, will be indelibly impressed on the future life of mankind. As we build our lives in this changing world may we build unselfishly unto the very end, with vision, with wisdom, with strength, and with courage.
CHARTERS GRANTED
None.
RULINGS
---