GMGleason
From MasonicGenealogy
PAUL F. GLEASON 1943-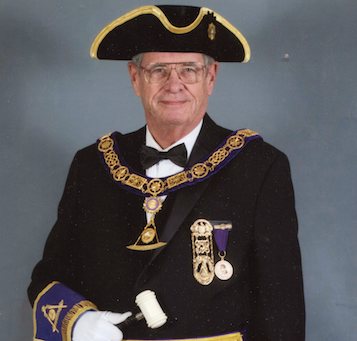 BIOGRAPHY
From TROWEL, Winter 2002, Page 12: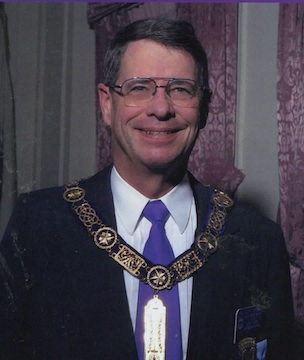 Right Worshipful Paul Fulton Gleason of William Parkman Lodge in Winchester has been installed Junior Grand Warden. A member of that Lodge since 1971, he was Master in 1975-76, and has been the Secretary since 1994. He has also served as Lodge Proxy and Education Officer.
In 1997 he was appointed District Deputy Grand Master for the Arlington 6th District. He is a District Deputy Seminar Instructor and Master's Path Instructor. In 2001 he received the Joseph Warren Distinguished Service Medal.
Brother Gleason is a member of all Scottish Rite Bodies in the Valley of Boston. In York Rite Masonry he is Past High Priest of Mystic-Woburn Royal Arch Chapter, Boston Council of Royal and Select Masters, Boston Commandery No. 2, and St. Bernard's Commandery No. 12, Boston.
As a member of Aleppo Temple, he is a side drummer in the Pipes and Drum Unit, and a volunteer driver for the Springfield Children's Hospital.
Our Junior Grand Warden and his wife, Phyllis (the daughter and granddaughter of Winchester Masons) have been wed 35 years and have two sons. Son Arthur lives in Miami where he is pursuing a Ph.D. in earth resources: Alexander is employed as a nurse practitioner and is pursuing his doctorate at Boston College. He received his Masonic degrees in the first one-day class at Grand Lodge.
Right Wor. Brother Gleason has worked at a variety of engineering projects at MITRE Corporation in Bedford. He is currently assisting the Air Force in developing a new generation of Global Positioning Satellites. His interests include boating and scuba divine, and working with the Winchester Boy Scouts.
---