MAOtherBrothersO
From MasonicGenealogy
OBER, JOHN PLUMMER, JR. 1830-1872
From Moore's Freemason's Monthly, Vol. XXXI, No. 6, April 1872, Page 186:
We are again called upon to record the loss of a beloved friend and estimable brother, in the death of John P. Ober, Jr., the only son of our well known and respected fellow citizen John P. Ober, Esq. He died at his residence in Worcester Square in this city, on Thursday, March 7th, ultimo, aged 42 years, and was buried in Forest Hills Cemetery on the following Sunday. Some few years ago our deceased brother met with an accident by falling into the hold of a ship, which greatly impaired his health, and from which he probably never folly recovered. The immediate cause of his death however, was paralysis of the brain, and was of but few hours duration. He was a brother of excellent business habits, of spotless character, and of a kindly disposition, whose sudden loss will create a void among his immediate friends and associates, that cannot be easily filled. With his bereaved father, he was a beloved member of St. Andrew's Lodge of this city, in which he had sustained the office of Senior Warden, and by the members of which his funeral was numerously attended, as also by a large assemblage of personal friends. He leaves a widow but no children to mourn his loss, and to whom, with his surviving parents, we affectionately tender our warmest sympathies.
OBER, JOHN PLUMMER, SR. 1805-1873
From Moore's Freemason's Monthly, Vol. XXXII, No. 5, May 1873, Page 145:
This estimable brother died at his residence in this city on Friday, April 11th, in the 68th year of his age. He was born at Salem, Mass., and early removed to Gloucester, where he married, and continued for several years, but finally removed to Boston, where he carried on his business as a cooper. On the death of the late Bro. Henry Purkitt, he was appointed Inspector-General of Fish, which office he held for several years. He had served the city in the Common Council and in the Board of Aldermen, and in 1854 was elected President of the Metropolitan Horse Railroad Company. In 1856, when after a long struggle this road was built, he was very efficient in the important work incident upon the, at that period, novel enterprise for the narrow streets of Boston.
Br. Ober was a self-made man, owing little to the usual opportunities which facilitate a good start in life. For his success he was indebted to his capacity and many positive qualities of character — among which decision, promptness and a hearty self-reliance aided by good common sense were conspicuous. Mr. Ober was a public-spirited citizen — in private, friendly and generous — and through a long career a trusted and respected man. He was a member of St. Andrew's Lodge, and for several years President of its Board of Trustees. He was buried on Sunday, the 13th, the members of the Lodge and a large concourse of personal friends uniting with his family in the solemnities of the occasion.
From Moore's Freemason's Monthly, Vol. XXXII, No. 6, June 1873, Page 179:
In our last we made brief mention of the death of this estimable Brother, who was for many years an active and valuable member of St. Andrew's Lodge of this city. We now have the great satisfaction of laying before our readers a precise and carefully written analytical memoir of his life and character, from the pen of W. Bro. Hamilton Willis, one of the oldest Fast Masters of the Lodge, and with whom the deceased had for many years been intimately identified in his social and business relations. In sketching the character of. his friend, it will be seen that the writer bas broken away from the ordinary routine of such memorial notices, and placed upon the records of the Lodge a carefully drawn portrait of the deceased, with its living lights and shades, — such as the future historian of the Lodge will appreciate and be thankful for when he comes to make up his estimate of the character and services of the' brethren of the past, who have contributed to its welfare, its honor and prosperity :—
Lodge of St. Andrew,
May 8, A. L. 5873.
Notwithstanding the ecstatic visions of inspired penmen and the sublime promises vouchsafed to Christian hope, in the Gospel, it is not secured to the finite wisdom of men that they should contemplate the decay of this earthly material tabernacle of the body, and its translation into a heavenly spiritual being, without impressions the deepest which can be experienced. Our .knowledge, our reason, the best gifts of understanding, are vain, in presence of the sure, dread summons! From the bud to the yellow leaf, from birth to old age, there is no moment of entire reconciliation with this behest in nature. But "the silver chord is loosed, the golden bowl is broken!" Now here, now there! Every one of us is upon the threshold in waiting! One after another enters in mysterious order; first a son, then a father: brethren both, to us of St. Andrew's. Inscrutable are His ways! — all lessons to the living I A twelvemonth ago, upon the Lodge records there stands a tribute to a beloved son departed, with words of condolence to a stricken father; to-day there will appear a Brotherhood's commemoration to that same father's memory I whilst his spirit ere now has followed on with yearning to join that son's above. Only a few pages apart, with no such mention between, there will stand, our memorial of fraternal respect to these brethren! And now, as we take heed, let us tenderly make up the record, in befitting manner, with just measure, on this recent event, so strikingly brought home to the Lodge of St. Andrew.
John Plummer Ober, the 17th name upon the roll of "St. Andrew," and one of the trustees of the Green Dragon Estate, died at his home, 19 Worcester Square, Boston, after long declining health, on the day of our last quarterly meeting, — being April the 10th, — aged sixty-eight years, two months and three days. His death, from the fatal disease upon him, was for a considerable time anticipated; a knowledge of this, together with sympathy for the sadness which hung like a pall over him since the untimely decease of a dearly beloved and only son, attracted around him the considerate, unremitting attentions of the Brethren.
Bro. Ober was born in Salem, February 7, 1805, and after serving apprenticeship with Richard Savory, a cooper, he removed, in 1824, to Gloucester, where he married Miss Ann Low Close, May 15, 1829, who, with two daughters, both married, survive. In the fall of 1838, he took up his permanent residence in this city, engaging successfully in cooperage and the fishing business, which he relinquished in prosperity, some years ago, to his partner, an only son.
Our late brother was an active, stirring man of affairs, holding, pretty much through his whole career, positions in many different relations, which showed the confidence of the community in his integrity, and trust in his capacity. In 1841 he was made an Inspector of Fish, and Feb. 9, 1849, was appointed to the important office of Inspector-General of Fish, retiring May 17, 1851 — a post long filled by that honored citizen and valued member of the Lodge the late Col. Henry Purkitt. In 1844, 1846 and 1847, Bro. Ober was a Common Councilman; in 1848, 1849, and again in 1852, he was an alderman of Boston, and Chairman of important committees. In 1854 he was elected the first President of the Metropolitan Railroad, which position he held several years, until that new and important project was fully established; a result wherein his energy, tact, experience, and administrative ability were largely displayed. Twice he was chosen a member of the Massachusetts General Court, the last time in 1868. In addition to these honorable trusts, our late Brother, in 1855, was made a Trustee of the Massachusetts Charitable Fire Society. He was also a member of the Mechanics Charitable Association; an associate in "a Republican Association," a Director in the North American Fire Insurance Company and the Union Mutual Insurance Company.
As a Freemason, a Knight Templar and Lodge member, his rank was respectable. At one period he was Chairman of the Board of Trustees of the Green Dragon Estate, and was attentive to Lodge meetings; but he was not ambitious as a Mason, neither was he fitted for its important stations; iu its ordinary and social, rather than in its ritualistic or administrative concerns, was his mind at all engaged.
And since it has pleased the Supreme Architect to call away this Brother of St. Andrew, whose memory will be cherished with affection by all, and with gratitude by numbers of the community at large, who have experienced his friendly aid in word and deed; let us, his brethren, who knew him long and well, speak of him in loving sincerity, and in some degree with that manly, outspoken frankness, savoring too of the same unreservedness which he was wont to use himself. — Verily, may we not cherish the reflection that if it were permitted to our late Brother to be cognizant of our thoughts at this moment, he would with his own familiar freedom of speech kindly appreciate the like heartiness in what we declare, or forbear to declare, of his character, and go for the final verdict with an amen.
But however an estimate of John P. Ober shall be made, it must always be stated in his behalf, that he was entirely a self-made man. How very much indeed should there be extenuated in him, if there be aught to extenuate, from the fact that he was denied in early life those resources of education which, while they are one kind of weapon to hew out a living in the world, serve also as a balance wheel to adjust the jealousies, allay the suspicions, mitigate the crosses, and to preserve one's self poise in the varied, oftentimes embittering intercourse with our fellow-men!
John Plummer Ober, then, was endowed with more than a common share of natural ability. This and the possession of a certain intuition or quick-sightedness, enabled him to penetrate to the core of things, oftentimes accurately, but ever with a sufficiency of insight to ground opinions, that formed his basis of prompt action. There was a directness of purpose, decision, sturdy self-reliance, verging to egotistry, and indifference to chicane in all his movements. He had fair knowledge of men, with a creditable readiness to appreciate their good qualities, and less aptitude to discover their real inconsistencies or deceit. He sometimes suffered his understanding to be clouded by a quality of suspicion — a passion so often the offspring or companion of jealousy — which, when it gratuitously arose in his mind, insensibly excited a certain waywardness of conduct, to the perversion of an otherwise sound judgment. In the affairs of others his advice was hearty and valuable ; while his native good sense, left unobstructed in his own concerns, led almost every time to satisfactory results. As a man, Bro. Ober was frauk, social, accessible; never leaving a doubt as to his real sentiments upon a question; in all his actions he was a man of positive opinions as well as weight of influence; but it must be declared, however, that he was impulsive, acting often hastily on the strength of his impulses; but his heart was right, and the opportunity for reflection rarely left him a victim to prejudice.
As a citizen he was public-spirited, entertaining large views, and in a long career, useful and respected, he was serviceable to the society in which he lived. Through a blameless private life he was an indulgent husband; his children were cherished with the utmost fondness ; their welfare, au absorbing motive, and he enjoyed a father's thankfulness for their handsome establishment in life, with their dutiful appreciation of what had been done for them.
Finally, in the precious thought and language of that most gifted, high-souled man and Masonic brother, Robert Burns,—
"Who made the heart! 'tis He alone
Decidedly can try us.
He knows each chord — its various tune,
Each spring its various bias.
Then at the balance let's be mute,
We never can adjust it;
What's done we partly may compute,
But know not what's resisted."
With a full sense of the sad dispensation which has befallen the family of our deceased Brother and the Lodge of St. Andrew,
Resolved, That the Lodge of St. Andrew, having made a suitable memorial in its archives of their late associate John Plummer Ober, a respected and beloved Brother, including in the record a sense of their bereavement, together with a notice of his Masonic services, useful public career and character, do hereby tender to his widow and family the heartfelt sympathy of this Lodge; and now that the strong arm of a faithful husband and devoted father is removed forever, they prayerfully invoke the blessing of Almighty God, that Ho will sanctify this loss for their good, and guard and guide them through life to an eternal anion above. It is further
Resolved, That a copy of this Resolution be sent in the name of the Lodge to the family of our late Brother.
O'BRIEN, JEREMIAH 1740-1818
From New England Craftsman, Vol. XVII, No. 3, December 1921, Page 89:
Jeremiah O'Brien, the patriot mentioned in our November issue, whom our Irish friends desired to erect a monument to, at government expense until it was ascertained he was a regular attendant at the Congregational Church and a Mason, when their interest suddenly ceased we are informed, was born in Scarborough, Me in 1740, and made a Mason in St. Andrew's Lodge, Boston, Dec 11 1777 (His name is spelled "Obrien" in the charter of Warren Lodge, of which he was a charter member and the first J.D.) He was in command of the unarmed sloop that captured the British armed schooner Margaretta in Machias harbour in 1775 — the first naval engagement in the war of the Revolution if you can call it a naval engagement. Captain O'Brien afterwards commanded the privateer Liberty operating on the coast of Maine and later the Hannibal, a cruiser of twenty guns. He died at Machias in 1818.
ODLIN, CHARLES C. 1847-1906
From New England Craftsman, Vol. II, No. 4, January 1907, Page 155:''
Dr. Charles C. Odlin, one of the leading physicians of Melrose, died at his home, December 18. He was born in Exeter, N. H., Oct. 31, 1847. He was a graduate of Phillips Exeter Acanemy, Harvard College and Dartmouth Medical School.
He was a man of a strong personality, of unquestioned integrity, and a large heart. His death will be mourned by a wide circle of friends to whom he had greatly endeared himself not alone by his skill as a physician but by his sympathy and kindness as a friend.
He was an active member of the Middlesex Medical society and the Massachusetts Medical Society. Dr. Odlin belonged to the Wyoming Lodge of Masons, Waverly Royal Arch Chapter, Melrose Club and other societies.
OLIN, WILLIAM MILO 1845-1911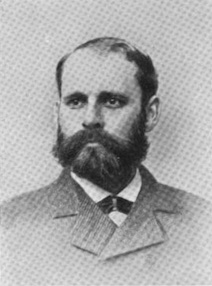 From New England Craftsman, Vol. VI, No. 8, May 1911, Page 252:
Col. William Milo Olin, secretary of state, a prominent Grand Army member and a well known Mason, died at his home. Roxbury, Mass., Saturday, April 15th. His funeral was on Tuesday following and was conducted by his life long friend, Rev. Edward A. Horton, who paid an eloquent and loving tribute to the memory of Col. Olin, saying in part:
"To us this morning William M. Olin is not dead. We are thinking of the man so graciously represented by the truth and faithfulness.

"Some of us are wont to mention among his first traits his joyfulness. That good nature, that humor, that robust cheerfulness, not created for effect, was not alone on the surface, and so customary was it that many of us could not penetrate through it to see the burdens and troubles of his heart. He did not wish to burden others. He did not rate things by their worldly label. He understood human nature through and through, he looked for friends and associates in everv direction. Today we who are mourning his departure are but rejoicing in the heritage.

"His was a desire to deal justly and honestly with all men. He manifested a more loyal and sympathetic comradeship to the Grand Army than any man I know of. Character he had, convictions he had and they were ever with him as he stood with his hand on the rudder, steering straight for some distant goal. Character that cannot crumble, character that he built solidly, those were his traits.

"What happy hours we have had together, how we have listened to his songs and stories, stories of patriotism, faith in humanity, faith in God. Those were the ideals of the man."
When the eulogy had been finished the quartet sang "The Lord's Prayer" after which a fervent prayer was offered by Rev. Dr. Horton.
The Grand Army services followed.
The body was afterwards borne to the State House and placed in the Hall of Flags. Banked with floral tributes from friends and organizations with which he was connected, he rested in the most appropriate place near the flag which he loyally served and honored.
OLSEN, NORMAN ROBERT 1905-1985
From TROWEL, Spring 1986, Page 28:
The senior chaplain at the Veterans Administration Hospital, Bedford, Rev. Bro. Norman R. Olsen died in that medical facility on Christmas Day following a long illness. He was the pastor emeritus of Beth Eden Baptist Church of Waltham. A member of Monitor Lodge, Waltham, he was the holder of the Joseph Warren Distinguished Service Medal.
A native of Lowell where he attended school, he earned his BA degree from Nebraska Wesleyan U. and his Bachelor of Divinity and STM degrees from Andover Newton Theological School, Newton. He served parishes in New Ipswich, N.H., New Bedford and Waltham. A member of the American College of Chaplains, he was named Chaplain of the Year in 1970 by the American Baptist Convention. An Army chaplain at the 25th General Hospital in France and Belgium during World War II, he was port chaplain at LeHavre, France, before returning to Beth Eden Church. In 1948 he began his chaplaincy at the Bedford VA Hospital.
He is survived by his wife of 55 years, Maybelle (Reardon) of Lexington; a son, Brian F. of Acton; a daughter, Gail O. Pulsifer of Woodbridge, VA; a sister, Helen O. Chase of Chelmsford, seven grandchildren and seven nieces and nephews.
ORR, HECTOR, 1770-1855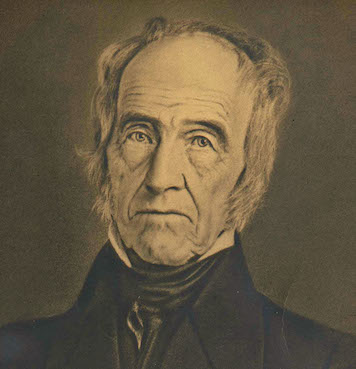 From Moore's Freemason's Monthly, Vol. XV, No. 5, March 1856, Page 143:
MEMOIR OF BROTHER HECTOR ORR, M.D., Prepared by a Committee of Fellowship Lodge, Bridgewater, and ordered to be entered on the records of said Lodge, and published in this Magazine.
The subject of this Memoir, was born in Bridgewater, Mass., the 24th of March, 1770. He was a son of Col. Robert Orr, who resided several years in Springfield, Mass., was Master Armorer in the United States Arsenal, and died in that place in 1811, aged sixty-five years. He was a son of Hon. Hugh Orr, who came from Scotland, and settled in Bridgewater in 1740, and married Mary, daughter of Capt. Jonathan Bass, by whom he had several children, of whom Robert was the oldest. He died in 1798, aged eighty-two years.
Dr. Hector Orr pursued his preparatory studies for the University, under the direction of Hon. Beza Hayward, and Rev. John Reed, D. D. He passed the usual course at Cambridge College, and graduated with honor in 1792. He studied medicine under the direction of Dr. Ephraim Wales, of Randolph, and settled in his native town in 1794 — was married to Mary, daughter of Oaks Angier, Esq., in 1795, by whom he had five children.
For further particulars, in relation to his medical, political and general character, the reader is referred to the subjoined memoir, kindly furnished and prepared to our hand at the instance of his family, by Rev. Mr. Williams.
HIS MASONIC RELATIONS.
R. W. Br. Orr was made a Mason while an under-graduate of Harvard Univer
sity, in 1791, in King Solomon's Lodge in Charlestown, shortly after he attained his twenty-first year. We know but little of his Masonic history, for the next five years, other than his assiduity in informing himself in the principles and practice of the ancient craft.
In 1796 or 1797, he headed a petition to the Grand Lodge of Massachusetts, for a Charter, to constitute him, with his associates, a regular Lodge; the prayer was granted, and the charter bears date the 15th of June, 1797. Of the Brethren named in the charter, Brother Orr stands first; and he outlived not only all those named in the charter, but all who belonged to the Lodge at the time of its installation; which took place on the 18th day of October, 1797, and by the name of Fellowship Lodge. Brother Orr was installed its first Master, in ample form. A sermon was delivered on the occasion, by Rev. Brother T. M. Harris; followed by an address from W. Brother Orr, both of which were printed. Shortly after this, Col. Robert Orr petitioned the Lodge for the honors of Masonry; and being accepted, our W. Brother had the honor and satisfaction of making his father a Brother Mason. Brother Orr presided over the Lodge till 1799, when he was appointed by President Adams, a surgeon in the Navy, which office he held about three years.
On his return home, he was re-elected, and presided over the Lodge most of the time, till 1811. In 1818, he was appointed D.D.G.M. He continued to visit the Lodge when his convenience permitted, and took a lively interest in the prosperity of the craft, until the close of his life; which event occurred April 29th, 1855, aged 85 years.
He never lost his confidence in the perpetuity of the Institution, even in the darkest period of its history. W. Brother Orr presided over the Lodge with great dignity and affability, and such was his familiarity with the theory and practice of Masonry, that all were delighted to see him in the Chair; no one wished to occupy it in his presence, for he was the man whom all delighted to honor.
In addition to a pleasing address, he seemed to have an intuitive perception of the feelings and general character of those with whom he conversed, and his power of adapting himself to the various characters of mankind, was truly remarkable ; and yet, he has been known at times, to approach a neighbor with a sort of bluntness approaching to rudeness, which would sometimes wake up Madam Resentment; but before she could rally her forces for a combat, he would give such a turn to his salutation, that she would find herself disarmed, and so retire abashed, while the doctor would have gained his object, (viz. the development of some hidden qualify in his neighbor's temperament,) unperceived by the subject, and, without any apology, converse and part with more kindly feelings than before the interview.
That Brother Orr, by a strict conformity to its principles and precepts, conferred honor upon the craft, we are proud to acknowledge — while at the same time we consider him as indebted to Masonry, for many of the noble and excellent qualities which adorned his life. Brother Orr was made a Mason in the year of his majority, and about a year before he graduated. At that time be was of an ardent and reckless temperament, and not much under the restraints of religion. Here then, just before he slipped from the leading strings of the University, Masonry took him by the hand, pressed him to her bosom, and pledged him most solemnly, and affectionately, to listen to her instructions, and to walk in her ways. Having a retentive memory, he soon made himself master of its theory and practice; and thus being qualified fur a teacher, he was employed to teach and instruct others; and the principles and studies which he endeavored to enforce upon them, had a salutary influence upon his own heart and life. He has been observed, by those who were not Masons, in cases of emergency, to fall back upon his Masonic principles; as for instance: When one told him that Mr. --- had been speaking evil of him, he would say, "O ! he did not mean to harm me, he has probably been misinformed as to the facts; any-how, Masonry charges us to put the most favorable construction upon the words and actions of mankind." Again, when injured and abused by a neighbor, and a few days after, when that neighbor was taken ill, and sent for him, one who happened to he present, said, "Why, doctor, you don't think of going to see that man?" "Certainly I do. Masonry does not allow us to render evil for evil, but we must overcome evil with good."
John Edson, Jonathan Ames, Isaac Howard, Jarvis D. Burrell, 
Dec. 17th, 1855, Committee.
HIS PROFESSIONAL AND PRIVATE LIFE, by REV. MR. WILLIAMS.
Dr. Orr received the commission of surgeon in the Navy in 1796, from John Adams, President of the United States. In 1802 he was appointed Adjutant, and resigned in 1825. He was elected Fellow of the Massachusetts Medical Society in 1801, and served as counsellor of this society nearly forty years. He received from his alma mater the honorary degree of doctor in medicine in 1818. He held various offices of trust in his birth-place — was its Representative and a Justice of the Peace — 1817 he read the annual dissertation before the Medical Society, "On the Properties of Animal and Vegetable_Life." His pen was seldom idle, as his manuscripts both in prose and verse, clearly prove, and his thoughts took a wide scope and embraced a variety of subjects, all evencing a strong, original, classical and highly cultivated mind; 1795, he married Mary, daughter of Hon. Oakes Angier, a counsellor at law, of great eminence, and extensive popularity. A venerable divine, in speaking of him, called him "the Webster of his day," and remarked, that he was a student at law of John Adams, President of the United States, and had as a student, among many other eminent men, the late lamented Judge Davis, of Boston. (Dr. Orr lost by death his amiable and intelligent lady in 1853.) From 1795 to 1850, he continued to a greateror less extent in professional and honorable practice, both as surgeon arid physician. He was ever prompt to the call of duty, and eminently successful and quick and acute in his perception of cases. In a poem written in his 80th year, he speaks of his naval voyage under Commodore Preble —
Far distant India's seas and coast,
And Afric's rocky boisterous shore,
In naval service (not to boast,)
Fatigued I've cruised; its dangers bore.
Iu the same poem he thus feelingly and with a graphic pen, describes his excursions and exposures as a physician. They will find a ready response in the heart of every son of Æsculapius.
I've gone at darkest hours of night
When winter's drilling snows were deep;
When moon and stars withheld their light,
And boisterous winds awoke from sleep.

Nerved to the task, I've stemmed the storms,
Through fields and bogs and forests drear;
Through tangled vines and prickly thorns,
Without a friend my heart to cheer.

Not scorching summer's fervid heat,
Nor tempest black, nor drenching rain,
The ardor of my heart defeat;
Nor duty's needful toils restrain.

Of hardships I have had my share,
And perils both by sea and land
Inhaled the pestilential air,
And felt contagion's withering hand.

Of life I've seen its "ups and downs";
Enjoy'd its smiles and fell its pains;
Embraced its gifts and met its frowns,
Its ebbing current in my veins.

With weakened limbs and anxious breast,
Close on life's slippery brink I tread
Mourn for companions now at rest,
And friends commingled with the dead.

Long since from public life retired,
Professions, cares, almost resigned;
Elate with buoyant hopes inspired,
Some peace, and rest, I yet may find.

If still continued days remain,
For me kind Heaven has reserved,
Of pain and woes I'll not complain,
Confess its blessings, undeserved.
Dr. Orr was beloved in domestic life — faithfully discharged its duties, and was keenly alive to every tender sympathy and generous affection. He loved his country, and repeatedly delivered public addresses, calculated to sustain and add honor to its patriotic and valuable institutions. He devoted much time to public objects and was ready to bear his proportion of all public burdens.
Dr. Orr's reading was extensive and varied, and his memory remarkably and correctly retentive. His mind was richly embued with the literature of the old English School and Latin classics. Milton, Young and Burns, Horace, Virgil and Juvenal, were familiar to him as household words, and his quotations from them, were habitual. Few men ever collected from books and life so large a body of pertinent anecdotes, or related them with greater zest and effect. His penetration could detect the gold, in its ore, and discover mines, where less perceptive minds saw only a desert. Lord Bacon's aphorism, that " Reading makes a full man, writing a correct, and conversation a ready man," was well exemplified in him. He was always full, correct, and ready. A vein of humour, a brilliant wit, and vivacity, enlivened his conversation and seasoned it as with Attic salt, almost to the last, for at the advanced age of 85 his intellectual powers were bright, firm and unshaken.
His remarks were pleasant and facetious and his circle of intimate friends will long recollect his scintillations of flashing wit as well as the circumstances which gave them pungency and point. But related now, without the auxiliaries of time and place, they must in some degree fail of effect. For true wit, like the foaming champagne, must be imbibed with the first sparkle, or it becomes vapid and tasteless. I will, notwithstanding, venture to relate some few instances of his readiness, that occur to my mind. Conversing with him once on the subject of diet and the food of different nations —he suddenly inquired if I knew what Queen Dido ate (Dido, the heroine of Virgil's Æneid.) I allowed my total ignorance on this important topic. "Why," said the Dr., "you are strangely forgetful of Virgil, for he says in so many words, Dido et dux." (The literal translation is, Dido and the leader; Latin, Dido et dux.) Again, on his inquiring after my health — I replied, in a manner unusual with me, and by no means elegantly, " Oh! l am so so." "Indeed," said the doctor, "I did not know you were very sick." " Nor am I," I replied with some spirit. "Ah," says he, "is not the Latin of so so, sic sic."
Simon Greenleaf, then Royal Professor of Law at Harvard University, and one of our most eminent jurists, was an intimate friend of Dr. Orr's, but had not seen him for some time, and when he called, the doctor, in his facetious way, looked steadily at him, professing not to recognize him. "Do you not know me?" said Mr. Greenleaf. "Why, I think I have seen you before, are you not that pettifogging lawyer, Simon Greenleaf?" The Royal Professor, never forgot this — but frequently repeated it, with much hilarity.
Once, on introducing an unmarried daughter by her Christian name alone, being imperfectly heard, he was asked in a low voice, "What is her husband's name?" "Sir," replied our friend, "she never was so unfortunate as to have one." But only a faint impression of his ready wit, can be conveyed by these imperfect reminiscences; time would fail me to tell of more.
Of Doctor Orr's religious opinions, that pre-eminently important point, he might probably say, as said a preacher, no less distinguished for practical beneficence and virtue, than for talent and wisdom—in reply to one of an opposite belief, who impertinently asked him, "Do you think sir, you have any religion?" "None sir, to speak of," was the answer. His writings (to which I have had access since his decease) evince an unusual interest in sacred things, and his life of faithful duty, both in public and private, his frequent perusal and intimate knowledge of the scriptures — the practice and submission with which he bore a protracted and extremely painful illness, all clearly evince that lie not only possessed a genuine faith, but that it sustained and comforted him to the last. All cant and superstition, and ostentation of goodness, his penetrating mind naturally rejected and despised. His own words are, "Since the Christian religion has been embraced by mankind, the number is comparatively small, who have the effrontery and folly openly to confess and declare themselves Atheists, and to deny the existence of a deity and a future state. The gospel has taught us to expect another state, after this life, and by it, is the soul's immortality brought to light." He was a punctual attendant at church when in his prime, and his engagements permitted. The late talented and lamented Dr. Flint, of Salem, was for many years his pastor, and attached and intimate friend, and expressed a deep regret at losing his society when he removed from East Bridgewater to Salem. His acquaintance with clergymen was extensive ; indeed his society afforded pleasure to all, who could appreciate it.
Dr. Orr, as he advanced in life, gradually relinquished his most arduous and
 onerous duties to his son, Samuel Angier Orr, M. D., who is now in the discharge of a practice so full, as at times to be almost oppressive and burdensome.
 As a skilful physician, an accomplished scholar, a devoted citizen, an able writer,
an agreeable and instructive companion, the community and State have lost in
 Dr. Hector Orr what no one individual can readily supply.
W---s.
From New England Craftsman, Vol. XVI, No. 10, July 1921, Page 271:
Dr. Hector Orr, son of Col. Robert and Hannah (Kingman) Orr, and grandson of Hon. Hugh Orr, was born in East Bridgewater, Mass., March 24, 1770, graduated at Harvard University in 1792. studied medicine with Dr. Ephraim Wales of Randolph, and in 1794 settled in his native parish. He married March 23, 1795, Mary, daughter of Oakes and Susanna (Howard) Angier, of West Bridgewater. In 1796 he was commissioned surgeon in the navy by John Adams, President of the United States, and under the command of Commander Preble, went on a long voyage to India.
In 1801 he became a member of the Massachusetts Medical Society, of which institution he served as counselor for almost forty years. Having a fondness for military tactics, he was commissioned, in 1802, adjutant of the Third Regiment, First Brigade, Fifth Division, of the Massachusetts Militia; he continued as adjutant for the unusual term of twenty-three years. He was an apt scholar, well versed in English literature and the Latin classics.
Dr. Orr took great interest in Freemasonry, joining the Masonic Brotherhood prior to his college graduation, and was foremost among the founders of Fellowship Lodge, which was established in East Bridgewater in 1797, in which year he gave a history of Freemasonry in a discourse before the lodge.
He was a skilfull physician, and continued the practice of his profession for almost sixty years. He died April 29, 1855.
OSGOOD, STEPHEN 1826-1911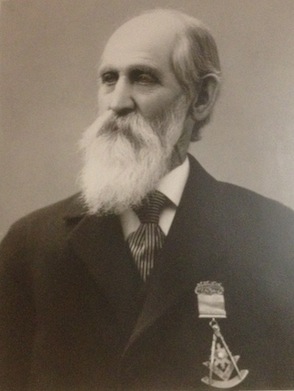 From Proceedings, Page 1911-115:
"STEPHEN OSGOOD, of Georgetown, was born in Salisbury, Mass.. Nov. 16, 1826, and died at his residence in Georgetown Aug. 11, 1911. At a very early age he shipped on a coastwise vessel and followed the sea for several years. In 1849 he made the journey to the gold fields of California, but soon returned, and was apprenticed to Samuel Plummer, of whom he learned the tailor's trade, which he followed for many years with great success.
"He was prominent in every department of local politics, having served as Selectman, Assessor and Overseer of the Poor of the town of Georgetown. He was for seven years a trustee of the Peabody Library a trustee of the Georgetown Savings Bank and a director and vice-president of the Georgetown National Bank. In 1871 he was a member of the House of Representatives of Massachusetts, and was a member of the Senate in 1879 and 1880. He was Postmaster in Georgetown from 1900 to 1904. Probably no citizen of Georgetown was more interested and active than Brother Osgood in all that went to make up the social, political and business life of the town. His wit was proverbial and he was a vocalist and musician of wide reputation.
"How passing beautiful that sleep
That gently falls upon the silvered brow of years,
And shuts the weary eyelids filled with tears,
And opens them no more to weep."
"Brother Osgood received the Masonic degrees in Merrimack Lodge, Haverhill, in 1863 became a member in 1866 and demitted Dec. 18, 1867, to organize and become the Master of Charles C. Dame Lodge, of Georgetown under Dispensation, April 5, 1868. He served as Master of said Lodge in 1868 and 1869. He was District Deputy Grand Master of the Sixth Masonic District in 1881 and 1882.
"Brother Osgood received the Capitular degrees in Pentucket R.A. Chapter in 1865 ; the Cryptic degrees in Haverhill Council in 1867, and the orders of Knighthood in Haverhill Cornmandery, K.T., in 1866.
"Brother Osgood's wife passed away several years ago, but he is survived by three sons, Louis K., Stephen and Charles C., the latter being a Past Master of Charles C. Dame Lodge and a Past Commander of Haverhill Commandery, and one daughter, Mrs. Charlotte O. Haskell, who for many years has presided over the home at Georgetown, where her constant devotion and faithful service made calm and comfortable the declining years of her aged parent.
"Brother Osgood's remains were buried in Harrnony Cemetery, Georgetown, Masonic services being held by Charles C. Dame Lodge."
---