Difference between revisions of "MAOtherBrothersK"
From MasonicGenealogy
Line 77:
Line 77:
 
 
 

His parents and his brother, William, predeceased him; he is survived by his brothers, George, of Pullman, WA and Bruce, of Osage Beach, MO and by six nieces and nephews.

 

His parents and his brother, William, predeceased him; he is survived by his brothers, George, of Pullman, WA and Bruce, of Osage Beach, MO and by six nieces and nephews.

 
+
 
+
 
+
 
+
 
+
 
+
 
+
 
+
 
 
 

== KIMBALL, HARRY W. 1861-1934 ==

 

== KIMBALL, HARRY W. 1861-1934 ==

Line 173:
Line 181:
 

* ''Resolved'', That as we delight to recount his virtues, so we will revere his memory and strive to emulate his good deeds.

 

* ''Resolved'', That as we delight to recount his virtues, so we will revere his memory and strive to emulate his good deeds.

 

* ''Resolved'', That these Resolutions be entered upon the Records of St. Mark's and St. John's Lodges, and a copy be forwarded to the family of the deceased with the assurance that we deeply sympathize with them in this sore bereavement.

 

* ''Resolved'', That these Resolutions be entered upon the Records of St. Mark's and St. John's Lodges, and a copy be forwarded to the family of the deceased with the assurance that we deeply sympathize with them in this sore bereavement.

 
+
 
+
 
+
 
+
 
+
 
+
 
+
 
+
 
 
 

== KNOX, HENRY 1750-1806 ==

 

== KNOX, HENRY 1750-1806 ==
---
Revision as of 21:13, 30 March 2015
KELLEY, NEHEMIAH 1783-1858
Captain Nehemiah Kelley
MM 1805, Sumner
Charter Member of Mount Horeb Lodge
From Moore's Freemason's Monthly, Vol. XVII, No. 11, September 1858, Page 351:
West Harwich, August 12, 1858.
Chas. W. Moore, Esq., Boston.
Sir, Comp. and Brother, — Enclosed I send you an account of the death of our late and worthy Brother, Nehemiah Kelley, who died July 19th, 1858, after a short but severe illness. Brother Kelley was probably one of the oldest Masons in the County; having first united with Sumner Lodge, North Dennis, April 29th, 1805. He was also a petitioner for Mount Horeb Lodge, and was ever a firm and devoted friend to Masonry. He was a zealous advocate in the cause of temperance ; and whenever he heard of others suffering and in distress, he was ever ready to alleviate their sufferings. No inconvenience to himself ever tempted him to turn the needy and suffering empty away ; if he had not the means of relief himself, he would find those who had.. Suffering humanity ever found in him a friend ; and it can be said of him with truth, that he went about doing good. He needs no monument to preserve his memory. He lives in the memories of the many he has assisted in the dark days of their adversity. His deeds are engraved on their hearts and will be immortal. He has gone! May we imitate his many virtues, and like him, be ever found at our posts of duty.
If you think the above worthy a place in your valuable Magazine, it is at your
 disposal.
Yours fraternally,
Wm. E. Ansell.
At a regular meeting of Mt. Horeb Lodge, held on the 4th inst., the following preamble and resolutions were unanimously adopted :—
Whereas, it having pleased the Great Ruler of all things to remove from us our aged and distinguished Brother, Nehemiah Kelley, from the terrestrial Lodge below to join with kindred spirits, as we trust, in the celestial Lodge above. He
died July 19th, 1858, aged seventy-five years and six months.
Resolved, That in the death of our venerable Brother, the Masonic family have lost a true and faithful Brother j the community a useful and active member, and the youth an earnest instructor in the walks of life, and will long be remembered by all.
Resolved, That we, as Brethren of Mt. Horeb Lodge, sincerely sympathize with his widow in her afflictions, and invoke upon her and her family Heaven's choicest blessing.
Resolved, That the Jewels and the furniture of the Lodge be draped in mourning for thirty days.
Resolved, That a copy of the above preamble and resolutions be sent to the widow of the deceased, and to Brother Moore, and the Barnstable Patriot, for publication.
A true copy — Attest,
Wm. E. Ansell,
Secretary.
KENDALL, ALBERT A. 1827-1862
From Proceedings, Page 1979-79, at the dedication of a Memorial Plaque at St. Mary's Parish Church, Newton Lower Falls, 06/10/1979:
Worshipful Albert A. Kendall, M.D.
Physician, Mason, Patriot
Albert A. Kendall was born in Vermont on March 3, 1827, and at an early age moved to Gardner, Massachusetts. He was graduated from University of New York Medical School in 1852 and two years later moved to Newton Lower Falls.
His Masonic career began in Meridian Lodge of Natick, previously of Newton, and he was raised a Master Mason on August 13, 1856. He became the first Charter Member of Dalhousie Lodge, F. & A.M. in 1860 and served as its Worshipful Master after Constitution being installed into that office on June 24, 1861.
He served until April 1862 when he enlisted in the 12th Regiment of Massachusetts Volunteers of the Union Army. He was serving his country as a physician but accepted nomination for a second term as Master of his Lodge. On June 18, 1862, he was installed by proxy.
On September 17, 1862, while treating wounded from the Battle of Antietam, in Sharpsburg, Maryland, he was killed.
The Grand Master, Most Worshipful William T. Coolidge, and Wardens of Dalhousie Lodge traveled to Maryland and under a flag of truce searched for Albert Kendall's grave. They found at the head of his grave a rough board on which was inscribed in pencil,
Dr. A. A. Kendall
12th Regt. Mass. Vols.
Killed 17th Sept. 1862
The relic is in possession of the Lodge and is on display on this day in the Parish Hall.
Masons can take pride in the sacrifice of countless of their Brethren in the service of our country. In honoring Worshipful and Doctor Albert A. Kendall we honor all our Brethren who have made the supreme sacrifice.
KENNEDY, PETER JAMES 1939-2008
From the biography on the Hedges-Scott Funeral Home. Bro. Kennedy wrote the 50th anniversary history of Waltham Lodge in 1979.
Peter J. Kennedy, 69, died of cancer at the Ozark Care Center, Osage Beach, Missouri on Thursday, May 22, 2008.
He was born in New York, NY on February 1, 1939, the first of four sons of Lois M. Essenwein of Davenport, Iowa and George E. Kennedy of Middleboro, MA.
Peter grew up in Charlotte, NC, Norwood, MA, Rockford, IL and Stamford, CT, graduating from Stamford High School in 1956. He earned the B.A.(1960) and M.A. (1963) degrees in music education from the University of Connecticut, Storrs and took a position as a music teacher and choral director at JFK Junior High School and later at Waltham High School, Waltham, MA. He taught music, conducted choral groups, and produced choral recitals, concerts, and musical comedies for 19 years in Waltham. During that time, he was president of the local organization of the National Education Association and was Past Master of the Waltham Masonic Lodge. He also directed the choir of the First Lutheran Church of Waltham for several years. His former students in Waltham remember him as their best supporter, promoter, and mentor, challenging them to do work they never thought they could achieve.
In 1982, Peter moved to Sarasota, FL to care for his mother in the last years of her life. He held positions there as business manager of the New College Music Festival and traffic and information manager for Fluor Daniel (now Fluor Corporation). Fluor later transferred him to Dayton, OH where he completed a contract with them and then moved on to provide office managing and accounting skills to several area businesses in Dayton and Miamisburg, OH. In 2005, he moved for the last time to Eldon, MO to be nearer his brother, Bruce, and his family. He worked for over a year in the auditing and bookkeeping area of Tan-Tar-A Resort in Osage Beach.
Peter had numerous interests and skills he taught himself over his adult life, ranging from carpentry and woodworking to cooking and catering to accounting and information management. But music and teaching were his first and enduring interests, and he touched many lives with them. He was a man of strong opinions, held in a gentle heart.
His parents and his brother, William, predeceased him; he is survived by his brothers, George, of Pullman, WA and Bruce, of Osage Beach, MO and by six nieces and nephews.
KERR, WILLIAM 1830-1906
From New England Craftsman, Vol. II, No. 3, December 1906, Page 116:''
Brother William Kerr, a member of Joseph Warren Lodge, Boston, Mass. died December 1, aged 76 years. He was born in Scotland and came to this country over a half-century ago. Mr. Kerr was one of the founders of the Boston Caledonian Club, and at the time of his death was the oldest living ex-chief of the clnb.
KIMBALL, HARRY W. 1861-1934
From Proceedings, Page 1934-226:
Right Worshipful Brother Kimball was born in Westboro August 11, 1861, and died there December 2, 1934.
Brother Kimball was educated in the Westboro schools and was engaged in the coal and wood business in Westboro and Worcester. He was Town Treasurer for many years, resigning in 1918 to become Treasurer of the Westboro Savings Bank.
Brother Kimball took his degrees in Siloam Lodge in 1904 and was its Master in 1914. He served as District Deputy Grand Master for the Natick Twenty-third Masonic District in 1926 and 1927, by appointment of Most Worshipful Frank L. Simpson. He was a member of Houghton Royal Arch Chapter, of Worcester County Commandery, and of the several bodies of the Scottish Rite in Worcester, and of Massachusetts Consistory in Boston.
So passes another worthy Brother, full of years and honors.
KIMPTON, DAN J. 1874-1933
From Proceedings, Page 1934-20:
Brother Kimpton was born in Malone, New York, October 30, 1874, and died in Springfield, December 16, 1933.
Going to Springfield as a boy, he was educated in the Springfield schools and in Wilbraham Academy. After a period in the offices of the Boston & Albany Railroad, he entered the service of the Massachusetts Mutual Life Insurance Company, where he remalned until his death.
Brother Kimpton became a member of Roswell Lee Lodge in l902 and was its Master in 1911. He was District Deputy Grand Master for the Thirty-third Masonic District in 1914 and 1915, by appointment of Most Worshipful Melvin M. Johnson.
Brother Kimpton was a member of all the Masonic bodies in Springfield; and Secretary of all the Scottish Rite bodies except Connecticut Valley Consistory.
Brother Kimpton served Masonry because he loved it. He had a high appreciation of its principles and exemplified them in his daily life. His official activities brought.him into personal contact with great numbers of the Brethren and won him universal respect and affection. In his passing the Fraternity suffers a great loss.
KING, LEANDER G. 1830-1863
Killed in the battle of Gettysburg, Pa. July 2d, 1863, Bro. Leander G. King, Capt. of Company C, 16th regt. Massachusetts Volunteers.
Bro. King received the three degrees of Freemasonry in St. Paul's Lodge, Groton Centre, during the year 1858, and subsequently became a member of that Lodge. In March, 1859, he was one of the petitioners for Caleb Butler Lodge, at Groton Junction; afterwards became a member, and remained a firm supporter of the Lodge while he lived. Soon after the commencement of the present war, Br. King commenced raising a company in this place to aid in suppressing the rebellion. His kind and courteous deportment enabled him to rapidly recruit a Company, mostly from Groton and Westford, who remained devotedly attached to him to the day of bis death. Our Brother was a superior drill officer, having had some experience in that capacity, in one of the Cambridge companies some years since. He, with his company, had been in from fifteen to twenty battles and skirmishes, previous to the battle of Gettysburg, in which bis bearing and conduct, as an officer, had received the commendation of his superiors. Previous to the departure of the regiment for the seat of war, Bro. King was honored by M. W. Bro. Coolidge in being appointed Master of the Army Lodge connected with the 16th regt., and, though the Lodge held but few meetings, his conduct afforded no reproach to the high position to which he had been called by that appointment. His remains were recovered by Bro. O. N. Wing, and returned to his home in Groton, Junction, where they were deposited in their final resting place, with Masonic honors, by the Brethren of Caleb Butler Lodge.
KINGSBURY, WILLIAM HENRY SMILEY 1879-1947
From Proceedings, Page 1947-249:
Brother Kingsbury was born in Haverhill, Massachusetts, on April 9, 1879, and died at his home in Holden, Massachusetts, on September 7, 1947.
Upon graduation from the schools of Worcester, he entered the employ of The People's Savings Bank where he remained for twenty-four years. He then entered the insurance business, and thus continued until his death.
He was raised in Morning Star Lodge of Worcester on June 8, 1915, and served as Master in 1926. On March 27, 1928, he became a charter member of Joel H. Prouty Lodge of Auburn, serving as its Worshipful Master while under dispensation. He also became a charter member of Rose of Sharon Lodge on October 20, 1928, and served as Master in 1931.
After serving the Grand Lodge as Grand Standard Bearer in 1928, he was appointed District Deputy Grand Master of the 21st District by Most Worshipful Herbert W. Dean for the years 1929 and 1930.
In addition to his Blue Lodge activities, he was a member of Worcester Chapter, R.A.M., and of all the Scottish Rite Bodies.
Our Brother had many Masonic interests, but he was also very active in insurance and civic circles, being particularly active in the Community Chest of Worcester.
Smiley Kingsbury was a Brother whose passing leaves us particularly saddened, for well we know how difficult it will be to fill his place. Funeral services were held in Worcester on Tuesday, September 9th, and the large attendance of friends and Brothers mark the passing of a valued friend and Brother.
KIRKHAM, JOHN B. 1791-1857
From Moore's Freemason's Monthly, Vol. XVII, No. 6, April 1858, Page 190:
At a late Communication of Hampden Lodge of Free and Accepted Masons, a committee was appointed to prepare some suitable notice and testimonial on occasion of the death of our late Brother John B. Kirkham.
Brother Kirkham had been a member of this Lodge from the time of its installation in 1817; he was also a member of all the other Masonic bodies in this city, and from time to time has most acceptably presided in them all ; and has likewise held and exercised other important and responsible offices and trusts The Masonic honors accorded to him were most worthily bestowed, and always borne with, just appreciation and modesty.
He loved the principles and practice of Freemasonry as well in its prosperity, when the "dew lay all night upon its branches, whose leaf did not wither nor its fruit fail," as in the days of peril and adversity, when false friends and open enemies "cried havoc," and rushed together for its destruction ; and to us it is a most happy reflection, that he lived many years after the whirlwind of party rancor was over and gone, and enjoyed the heartfelt satisfaction of again " setting the Craft to work and giving them wise and proper instruction."
In this view, the members of Hampden Lodge deem something more than a for mal vote required of them; some just and more extended declaration of respect to be "left on long record," in memory of an upright and accomplished Mason, and an honest man. Brother Kirkham, one of the oldest, most worthy and respected of our Fraternity, has fallen in the front ranks ; and it is becoming that we offer a just tribute to the memory of our deceased worthy Brother, an upright, energetic and estimable citizen. But ho has gone down to the grave, a bright and worthy example of Christian and Masonic life, and in him was faithfully exemplified for nearly half a century, the cardinal principles of our Order, Friendship, Morality and Brotherly Love. Therefore
Resolved, That in the death of our late Brother, John B. Kirkham, a bright and shining light in Freemasonry has been extinguished.
Resolved, That this Lodge, and the Masonic Fraternity in general, deeply deplore this melancholy dispensation of the Divine Hand.
Resolved, That the Jewels and Furniture of Hampden Lodge be clothed in mourning for the usual period of time.
Resolved, That the Secretary transmit to the widow and children of the deceased, and also to the Editor of the Freemasons' Magazine, copies of proceedings in Lodge, and respectfully to request that the same may be published.
James W. Crooks, Daniel Reynolds, S. C. Bemis, Committee.
Attest, Henry A. Chapin, Secretary.
Springfield, Mass., Jan. 19, A. L. 5857.
KNAPP, WILLIAM 1798-1863
From Moore's Freemason's Monthly, Vol. XXIII, No. 3, January 1863, Page 95:
Newburyport, Nov. 29, 1863.
Mr. Editor— I send you for publication a series of resolutions, recently adopt
ed by [masonicgenealogy.com/MediaWiki/index.php?title=StJohnB St. John's] and [masonicgenealogy.com/MediaWiki/index.php?title=StMark St. Mark's] Lodges of this city, relative to the death of Brother Wm. Knapp. L. Dame, Sec. of St. John's Lodge."
When the good and worthy are taken from us, it is becoming to notice, by Resolves, their departure, that their memories may be embalmed in our hearts, and their viitues stimulate us to higher aims. it is a particularly pleasing, though at the same time melancholy, duty for us of the Masonic Fraternity to testify our affection for a departed Brother, by acknowledging his worth as to preserve a record, that though dead he may yet speak to us, and bear us on to deeds of more usefulness.
We are now called upon to note the departure of a true and devoted Brother, though not a member of our Lodge, yet one who has ever manifested a lively interest in our welfare. Brother William Knapp, of Boston, died on the 14th day of October, aged 63 years, and as a slight tribute to his memory, it is
Resolved, That in the death of Brother Knapp we have lost one, who through all his Masonic career, by his acts of charity and deeds of true beneficence, has exhibited to the world the sublime principles of our Order.
Resolved, That by his death, Masonry has lost a warm advocate, and Masons a Brother whose kindly assistance was never sought in vain.
Resolved, That as we delight to recount his virtues, so we will revere his memory and strive to emulate his good deeds.
Resolved, That these Resolutions be entered upon the Records of St. Mark's and St. John's Lodges, and a copy be forwarded to the family of the deceased with the assurance that we deeply sympathize with them in this sore bereavement.
KNOWLES, ABBOTT LAWRENCE 1843-1906
From New England Craftsman, Vol. II, No. 4, January 1907, Page 154:''
Brother Abbott Kuowles died at his home in East Somerville, Mass., Dec. 11. He was a member of Soley Lodge, A. F. and A. M., Somerville R. A. Chapter. He was also a trustee of the First Methodist Church aud a member of many societies.
KNOX, HENRY 1750-1806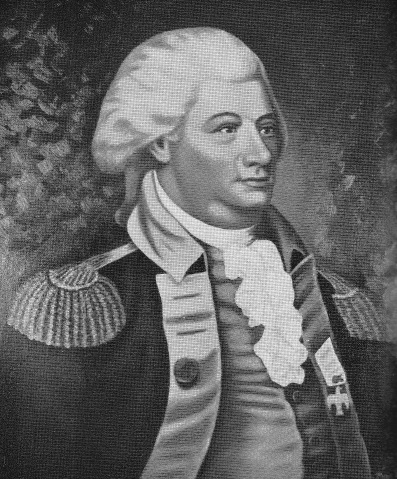 From Proceedings, Page 1963-181:
REMARKS AT UNVEILING OF PORTRAIT OF MAJOR GENERAL HENRY KNOX
BY WORSHIPFUL MEYER WEKER, SECRETARY
In gathering here to unveil this magnificent portrait, we are in a true sense paying tribute to a great American and a distinguished Mason, Major General Henry Knox. Who was this man, this Henry Knox, who has sometimes been called the forgotten man of the American Revolution?
He was born in our own City of Boston on 25 July 1750, the seventh of a family of ten sons. At an early age, due to unfortunate circumstances, he became the sole support of his mother and family. As he grew to manhood, his personality and his interests appeared to develop in perhaps two different directions. On the one hand, he was a theorist, a voracious reader of books on many subjects; in fact, so great was his literary urge and his love of books that he adopted bookselling as his life's work. His "London Bookstore" became a fashionable shop for social Boston. On the other hand, he became intrigued with military subjects and affairs, not only strategy and tactics, but the use, construction, and functions of all types of firearms. While hunting as a youth, he accidentally lost two fingers on his left hand.
On 5 March 1770, he was one of those who stood at the head of what is now State Street, near the State House, in Boston, and unsuccessfully attempted to dissuade the British troops from firing on a mob. This became known as the "Boston Massacre," one of the early incidents preceding the Revolution.
A man of peace, yet correctly anticipating future events, he read and studied more and more about artillery, his favorite branch of military science, which he found highly significant and important. He became a self-taught artillerist.
After the Battle of Lexington and Concord, Knox declined Tory military offers, and voluntarily enlisted in the Army of General Artemas Ward. He fought at Bunker Hill on 17 June 1775. His knowledge and ability in the field of military warfare, plus his winning personality, great energy, and keen enthusiasm for the patriotic cause, were recognized very early in the conflict, and he was commissioned as Colonel of the Regiment of Artillery of the Continental Army, on 17 November 1775. When he thanked General George Washington for the great honor conferred on him, it is reported that he jokingly inquired, "But, where is the artillery?" It was at this point that it was agreed that Colonel Knox would proceed to Fort Ticonderoga and Crown Point, where Ethan Allen, Benedict Arnold, and Seth Warner had captured a quantity of British guns and cannon, and bring them back to Boston.
The task of hauling the fifty-nine mortars, howitzers, and cannon on ox-drawn sledges the long distance of three hundred miles, through New England mid-winter weather, in blinding snowstorms, over frozen lakes, and well-nigh impassable roads, was one of herculean proportions. Some of Knox's difficulties included heavy cannon sinking in the ice and snow, which then had to be retrieved, breaking roads through treacherous mountain trails, waiting for rivers to freeze over sufficiently to enable the heavy weapons, animals, and men to cross. And, just as serious was the ever-present need of keeping the disheartened soldiers and volunteers on the job. But, where a lesser man would have failed or abandoned the task, Henry Knox was equal to it all: he delivered his precious cargo to General Washington, and it turned the tide for the Americans in the siege of Boston.
When the Redcoats saw their own cannon pointing down at them from Dorchester Heights, they acceded to Washington's ultimatum and, on 17 March 1776, evacuated Boston. Hence, Evacuation Day, which we observe every year. This was the first substantial victory of the war, the direct result of the valorous exploit of one man, Colonel Henry Knox.
As an interesting sidelight, since this was the great Irish holiday, General Washington decreed that the countersign for the day be "St. Patrick," and as a further compliment to the Irish soldiers in his command, he named General John Sullivan, whose forbears came over from "the old sod" as Officer of the Day.
It was entirely fitting, therefore, that exactly 150 years later, on 17 March 1926, Major General Henry Knox Lodge, A. F. & A. M., of Boston, Massachusetts, named in his honor, was instituted. This historic and Masonic event took place on the gun deck of the renowned Frigate Constitution at the Charlestown Navy Yard, in the very shadow of Bunker Hill. We shall always be deeply grateful to Worshipful Frederic Gilbert Bauer, our first Worshipful Master, and the other 101 Charter Members, some of whom we are happy to greet tonight, who were both Masons and members of the military, whose foresight, devotion, and earnest endeavors brought into being our beloved Lodge, the only military lodge in this jurisdiction.
On 27 December 1776, Knox was promoted to Brigadier General and Chief of Artillery. In most of the battles where General and our Masonic Brother, George Washington, commanded, Knox was there with his ever-ready artillery. No less an artilleryman than Napoleon ranked Henry Knox as "a master of the science, one of the greatest artillery commanders of all time." He has been described as Washington's closest military adviser and constant companion. It is understood that he crossed the Delaware in the first barge with the Commander-in-Chief on Christmas Night in 1776. Although only 26 years of age at the time, Henry Knox was a huge man, weighing about 280 pounds. The story is told that when he sat down at the edge of the small craft, he almost upset it. Nevertheless, he successfully moved his heavy guns across the river on this fateful night. Knox was advanced to Major General, with date of rank 15 November 1781. Later, upon the resignation of Washington, he became the senior officer, and served as Commander-in-Chief of the Army (23 December 1783 to 20 June 1784). From 1785 to 1789, hostilities being happily a thing of the past, General Knox was head of the War and Navy Department, such as it was under the Articles of Confederation.
Finally, in 1789, our first President, George Washington, appointed him as our first Secretary of War. In company with a brilliant group of colleagues, including Thomas Jefferson as Secretary of State, Alexander Hamilton as Secretary of the Treasury, and Edmund Randolph as Attorney General, he served with great distinction, demonstrating ingenuity as well as administrative capability. For example, firmly believing that the new nation for its future defense must produce trained and efficient leaders for our military establishment, he took the first steps towards founding the United States Military Academy at West Point. It is of interest to note that General Knox was the moving spirit in the original organization of the Society of the Cincinnati, of which George Washington was the first head.
As is so often the case during this early period, there is unfortunately a dearth of definite or detailed knowledge as to the Masonic affiliation and activities of Brother Henry Knox. However, the evidence that is available does clearly point to his adherence to Freemasonry. It is said that the Symbolic Degrees were conferred on him in an Army Lodge, attached to a British regiment stationed in Boston prior to the outbreak of war, and he has also been referred to as belonging to the "First Lodge of Boston." He is on record as having visited St. John's Lodge in this city. Also, lodges in Virginia and elsewhere, together with fellow-Masons Washington, Lafayette, von Steuben, and others, during the Revolutionary War. At lease four Masonic lodges today bear his name: Knox Lodge, No. 189, A. F. & A. M. of South Thomaston, Maine; Camp Knox Lodge, No. 919, F. & A. M. of Fort Knox, Kentucky; H. Knox Field Lodge, No. 349, A. F. & A. M. of Alexandria, Virginia; and Major General Henry Knox Lodge, A. F. & A. M. of Boston, Massachusetts. In 1794, General Knox retired from governmental service, leaving the national capital for Thomaston, near Portland, Maine, to develop his extensive family holdings there. He was active in a number of business enterprises. And, among other things, he became a legislator. Henry Knox died at Thomaston, Maine, on 25 October 1806, at the age of only 56, following a most active, varied, and colorful career as a bookseller, patriot, soldier, government executive and administrator, businessman, and, of course, a loyal Mason. Knoxville, Tennessee, and Fort Knox, Kentucky, were named after him, as well as many other communities and counties throughout the land.
He was the man whom the "Father of His Country" respected and trusted all during the long and trying days of the American Revolutionary War and its hectic political aftermath, and whose name he sometimes facetiously spelled "Nox." In his own words, expressed in 1799, the year of his death, George Washington said of Henry Knox, "I can in truth say that there is no man in the Lnited States whom I love more sincerely, nor any for whom I have a greater friendship." General Knox's character and accomplishments were such that all of us, both as Americans and as Masons, are justly filled with pride. May we of Major General Henry Knox Lodge always cherish and be worthy of his illustrious name.
---