MAOtherBrothersA
From MasonicGenealogy
ABBOTT, ASHAEL 1825-1915
From New England Craftsman, Vol. X, No. 8, May 1915, Page 289:
Brother Ashael Abbott of Wales, Mass., died May 4, 1915, at the advanced age of eighty-nine years, eleven months and four days. He was a member of Thomas Lodge, Palmer, Mass., which he joined fifty-five years ago and was the oldest member of the lodge. He was a firm friend of this periodical and did not hesitate to criticise its statements.
ABBOTT, FRED WILLIAMS 1856-1916
From New England Craftsman, Vol. XI, No. 4, January 1916, Page 135:
Fred Williams Abbott, Generalissimo of Boston Commandery, K. T., died suddenly Tuesday, January 11. He was well known and highly respected in every relation of his life, social, business and Masonic. He was raised in Union Lodge, Dorchester, Mass., May 9, 1893, and was later its Worshipful Master.
He was a member of Dorchester R. A. Chapter. He was knighted in Boston Commandery, K. T., and admitted a member December 19, 1894. He was also a member of Boston Council R. and S. Masters and 32d degree Mason of the Scottish Rite. Brother Abbott was an estimable man in every respect. He was broad in his opinions, genial and kind in his bearing to all. No one will be more missed or more sincerely mourned by those who knew him.
ABBOTT, JAMES LUTHER 1864-1907
From New England Craftsman, Vol. II, No. 12, September 1907, Page 470:
Brother James L. Abbott, whose funeral occurred at the First Baptist Church. Charlestown, Mass., Sunday, Aug. H. was a member of William North Lodge, A. F. & A. M., of Lowell, Signet Chapter, R. A. M., of Charlestown, Orient Council. R. & S. M , of Somerville, and Coeur de Lion Commandery, K. T., of Charlestown.
He was connected with the Hartford Boiler Insurance Company for several years past, and was well known in Boston and vicinity.
ABRAHAM, JOHN ALFRED 1851-1905
From New England Craftsman, Vol. I, No. 3, December 1905, Page 105:
Brother John Alfred Abraham died Oct. 25th in the 54th year of his age. He was a Past Master of St. Paul's Lodge and Past High Priest of St. Matthews Chapter and an officer in St. Omer Commandery K. T. all of South Boston, Mass.
ADAMIAN, GREGORY HARRY 1926-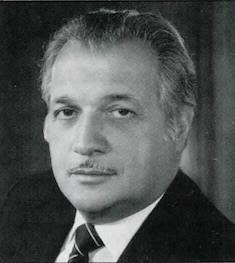 From TROWEL, Spring 1993, Page 5:
Dr. Gregory H. Adamian - A Man of Vision
by Leonard Cruickshank Home
Dr. Gregory H. Adamian. Chancellor and President-emeritus of Bentley College, has a fascinating professional background that resulted in a career path that was both unique and highly successful. He served as President of the College — whose primary goal is the preparation of liberally educated business professionals — for 21 years.
His parents, Adam and Sandy Adamian. were living in Somerville, Massachusetts, when Greg was born in 1926, but when Greg started school, they had moved to neighboring Medford. In his first two grammar school years, Greg received two double promotions. When his father accepted a compositor's job in Brooklyn, New York, a few years later, the family moved there, and Greg attended Public School No. 119 and graduated, at age 16, from a local high school in 1942. Also in 1942, the Adamian family returned to Massachusetts, and Greg went to work at the Hood Rubber Company in Watertown. When he was 17, Greg joined the U.S. Navy in the V5 Naval Air Program — this was at the 1 height of World War II. Eventually, when the Navy realized that it was training too many pilots. Cadet Adamian was asked if he would like to become a part of the seagoing Navy instead. His answer was "yes." As a result, he was sent to Harvard University where he earned a Bachelor of Science Degree in Naval Tactics and was commissioned an Ensign. It's interesting to note that while a Harvard student, he became friends with Robert F. Kennedy, future U.S. Attorney General, and was also a housemate of Jack Lemmon, the famous actor. As the war was ending, he was offered the opportunity to be discharged or to serve on board ship. He chose sea duty and became navigator on the A057. a tanker berthed in Hong Kong. The A057 carried oil from Saudi Arabia to Shanghai and Hong Kong and other ports-of-call in Japan, at Manila, in Malaysia and Ceylon. Following this tour of duty. Navigator Adamian was honorably discharged as a Lt. (j.g.). Since his earlier degree in Naval Tactics was not adaptable to a career in civilian life, Greg returned ts Harvard Undergraduate School and then to B. U. Law School.
In 1951. his first steps toward realizing a life-long ambition to become a lawyer occurred when he opened a law office in Harvard Square. At the same time, he continued his studies at the Kennedy School where he happened to meet a fellow-student, Israel Stolper, who at 65 was not only Harvard's oldest student, but also Chairman of the Economics and Government Department at Suffolk University. Israel persuaded Greg to try teaching economics at Suffolk. His professional academic career was underway. Greg continued to teach part-time at Suffolk for three years. Although he found he thoroughly enjoyed teaching, he did not want to give up his first love — the practice of law — therefore, he did not accept Suffolk's offer to become a full professor.
In 1954 Bill Dandes, one of his Suffolk students in a course in business cycles, asked him if he would be interested in teaching economics at Bentley. Bill Dandes was also Vice President-Administration at Bentley which was on Boylston Street in Boston opposite the railroad tracks at that time. To Greg, the name Bentley stood for an automobile, but Bill was able to convince him that it was the greatest accounting school in the world. Greg accepted the offer as long as he could have afternoon classes only —he could then continue to be in court mornings. His law practice had now expanded to include a partner and a secretary.
From 1955 to 1965. Greg taught economics at Bentley. however, when an opening in the Law Department occurred, he transferred; in 1968, he was promoted to Professor and became Chairman of the Law Department as well. In addition to teaching and administration, he found time to author numerous articles for legal periodicals. Also in 1968, Bentley College moved to a new 102-acre campus in Waltham.
When then-Bentley College President Thomas L. Morison retired in 1970. Greg became a member of the presidential search committee. After a prolonged search, unbeknownst to Greg, it was decided that he was the best man for the job of President. He was finally persuaded by his friend and advisor. Trustee Henry Rauch, to take the job on a pro tern basis for three or four months. Dr. Gregory H. Adamian retired twenty-one years later.
Chief among the academic accomplishments of Chancellor and President-emeritus Adamian was the transformation of Bentley from a single degree school of accountancy to a multi-degree institution. Bentley College today offers 11 undergraduate degrees, 6 Masters' Degrees, and major studies in English, History, and Philosophy. Of the 350 faculty members. 80 are teaching in the arts and sciences. The school's endowment increased from $470,000 in 1970 to $60 million in 1991.
Personal tragedy has also been part of Dr. Adamian's life. In 1966. while driving home with his wife from a visit to a friend's home in Acton, a drunk driver hit their car head-on. His wife was killed instantly, and he was thrown through the windshield from the car. No one believed he would survive, but never a quitter, he was determined to live. He was in traction for three months with a broken jaw. broken leg. broken arms, ruptured spleen, a crushed knee, and missing teeth. Moreover, just the year before, he had learned that he had cancer of the kidney. Against all odds, he licked the cancer, too. Following his recovery, his determination was channeled into a lawsuit that became a landmark case on liability wherein tavern owners are partially liable for serving drinks to customers who are obviously intoxicated who then cause injury to a third party.
Dr. Adamian, who remarried, has two sons and one granddaughter. Son Douglas, a Boston College graduate, lives in Keene. New Hampshire and is in the real estate business: son Daniel, a Harvard and B.U. law graduate, is working to achieve fame and fortune as a singer and dancer in New York.
Dr. Adamian is a Past Master of Putnam Lodge in Cambridge 1961/1962, an active leader in the New England legal community, and is involved in Armenian-American activities. Besides serving on the Bentley Board of Trustees, he also serves on the boards of Hesser College, the Armenian General Benevolent Union, the National Association for Armenian Studies and Research, the Massachusetts Higher Education Assistance Corporation, Liberty Mutual Insurance Company, the West End House (an affiliate of the Boys Clubs of America) and Inroads — dedicated to promoting career opportunities for minority students. Adamian is a past President of the North Atlantic Regional Division of the American Business Law Association. He served on the White House Conference on Libraries and Information Services, the Massachusetts Governor's Task Force on Alcohol Abuse & Highway Safety, the Massachusetts Board of Regents' Long Range Financial Aid Task Force, the Small Business Foundation of America. Inc. and was a founding member of the Massachusetts Education Loan Authority.
In May. 1991, Dr. Adamian received an Honorary Doctor of Laws Degree from Boston University and an Honorary Doctor of Commercial Science Degree from Bentley College. Masons are proud to call this man Worshipful Brother.
ADAMS, ABEL A. 1825-1885
From Liberal Freemason, Vol. IX, No. 9, December 1885, Page 283:
Abel A. Adams, formerly engaged in business in this city, but for the last fifteen or twenty years in Erie, Pa., died in that city on Sunday evening, November 19th, 1885, of consumption, having been agreat sufferer for a number of years. He left Boston to take charge of Canada oil wells, in which quite a number in Boston had an interest, which were sold out, and he entered other pursuits at Erie. Several years ago he was chosen Secretary of the Lake Shore Masonic Relief Society, in which office he continued until compelled by increasing illness to abalidon it.
Though very feeble during the summer, he spent three weeks with his old-time friend, B. P. Shillaber, in Chelsea, and in visiting former friends. He was a prominent Mason, having taken his degrees in St. John's Lodge, Mt. Lebanon Chapter, Milford, and Boston Commandery. He was an upright and worthy man in all the relations of life, a genial companion and steadfast friend, and was-respected by very many who knew him here for his sterling qualities. He was twice married, his first wife being the granddaughter of Rev. Hosea Ballou, the second an estimable lady formerly of this city, who survives him, with an only son.
ADAMS, CHARLES CLARK 1845-1905
From New England Craftsman, Vol. I, No. 2, November 1905, Page 69:
Brother Charles Clark Adams, died suddently October 20th of hemorrhage. He was a member of Revere Lodge, St. Andrew's R. A. Chapter, in which he was installed Master of the second Veil on the fourth of the present month, he was also a member of the Council, Couimaudery and Scottish Rite bodies.
Brother Adams was beloved and respected by all who knew him.
ADAMS, CHARLES E. 1841-1910
From New England Craftsman, Vol. V, No. 6, March 1910, Page 207:
Brother Charles E. Adams, for many years one of the leading citizens of Lowell, Mass., died February 18th of pulmonary apoplexy. He was born in Lowell, April 16, 1841. In early manhood he went to New York where he engaged in business for six years, later he spent one year in Cincinnati. He returned to Lowell and in 1868 founded the Adams Hardware Co., which has enjoyed a successful career. Mr. Adams was better known to the general public by his connection with other enterprises.
He was at the head of the Massachusetts State Board of Trade for over a dozen years. He was also in conjunction with Charles H. Coburn the founder of the Lowell Hoard of Trade and served as its president for two years, lie was active in prominent financial enterprises also deeply interested in private charities of Lowell. He was a man of refined taste, a lover of music and a traveller of wide experience. He was a member of William North Lodge, Mt. Horeb R. A. Chapter, Pilgrim Commandery, K. T. and was a 32° Mason of the Scottish Rite.
His funeral was held on Monday, February 21st and was very largely attended, representative men and women from many walks of life being present. Rev. James E. Gregg, pastor of the Kirk Street Congregational Church in which the funeral was held, gave a brief eulogy of the deceased saying in part:
"It is a splendid honor to have won well-deserved fame. It is a splendid honor to have earned a large sum of money. But it is—as we all recognize in our heart of hearts—the most precious and most glorious distinction of all to have fashioned and preserved a sound and strong character; to have set always in the first place the dominion of it and his righteousness; leaving the other things to come after in due course. We admire the great man; we respect the rich man; we love the good man.

He was not one of the rich men whose ways provoke contempt, envy, hatred. His ways were clean, generous, just, Christian.

Mr. Adams was a well known man not only in his home city, but outside it; not only in his own country, but also to a considerable degree in the European centres of trade. His talents were such that he naturally took positions of leadership; he became the administrative head of many important organizations; and from time to time his associates delighted to honor him by choosing him as their representative before foreign commercial bodies. His reputation grew with his experience, because what he did he did well. He was an example of how successful a man can be in modern trade if he has in addition to shrewdness and energy that rarer quality, absolute integrity.

"For finally my friends, this man was a good man. He did not make any ostentatious proclamation of his virtuous principles, but he practised them, day after day. year after year.

He was modest, liberal, kindly, in all his dealings with others. He was — you will hear many persons repeating it today — a Christiam gentleman. He was a faithful and valued member of this church for more than 20 years.

"We shall miss him. You will miss him who have been associated with him in business enterprises. A great company of true friemls will miss him. The philanthropic institutions of this city will miss him. Lowell's spiritual wealth is lessened by his departure.

"Let us all thank God that he has permitted us to know this truly successful man. Let us thank Christ for his inspiring example. Let us thank Him for his long life well spent, fruitfully employed. Let us thank Him for his membership in the communion of the saints — that eternal fellowship which joins earth to Heaven."
The leading financial and business associations of Lowell were represented at the funeral which was under the charge of his life long and close friend Arthur G. Pollard.
ADAMS, JOSIAH 1782-1854
From Moore's Freemason's Monthly, Vol. XIII, No. 9, July 1854, Page 286:
At a meeting of Middlesex Lodge, held on this 14th day of February, 1854, the following preamble and resolutions were unanimously adopted, viz :—
It has pleased Divine Providence to remove our highly esteemed Brother Josiah Adams, from the sphere of his active and useful life on earth, and its pleasant and social relations among as, to his reward as we trust with the spirits of the just made perfect :—

Br. Adams had been favorably known in the Lodge as a true and faithful Brother, an accomplished presiding officer, and aa active, intelligent, and beloved member, and in Grand Lodge as an honor and ornament to our institution—to the community he had been known and honored as a learned counsellor at law—a member of the House, Council of the State, and as having adorned the several relations of life by his kindness and amiable virtues. Therefore

Resolved unanimously, That in his demise at the ripe age of seventytwo, we have been bereaved of a father's council and encouragement in the checkered scenes of good and ill, and mourn that we shall see his face no more on the square of Masonic duty, nor meet him again within the compass of Masonic friendship and social pleasure.

Resolved, That we will cherish the blessed memory of his distinguished Masonic, christian, moral and social virtues.

Resolved, That we truly and feelingly sympathize with his sorrowing widow in her mourning, and his friends in their affliction.

Resolved, That the Secretary send an attested copy of these resolutions to the family of our deceased Brother, enter them upon the records and also send a copy to the Freemasons' Monthly Magazine, at Boston, for publication.
Paul Dean,
Jona. Greenwood,
Charles E. Horn,
Committee
ADAMS, LOUIS H. 1830-1888
From Liberal Freemason, Vol. XII, No. 5, August 1888, Page 156:
Mr. Louis H. Adams died on Thursday afternoon July 5th at his late residence, Chestnut Hill Avenue, Brighton. The deceased was 56 years of age, and was at the head of the black silk department in the dry goods house of C. F. Hovey & Co., Summer St, Boston. He had resided in Brighton many years, was prominent in social circles, and possessed a large number of friends. He was a man of genial character, esteemed for honorable dealing in all his business relations. He was a member of Cambridge Royal Arch Chapter, and Past Master of Bethesda Lodge, F. A. M., Brighton. We had a pleasant and friendly acquaintance with Brother Adams formed in Bethesda Lodge many years ago, and knew him as a genial, intelligent and high-minded Man and Mason.
ADAMS, WILLARD 1794-1859
From Vol. XVIII, No. 5, March 1859, Page 159:
Brother WILLARD ADAMS.
Died at Waltham, on the morning of the 26th ult, of lung fever, Brother Willard Adams, aged 70. The deceased was one of the oldest, and among the most highly respected citizens ol Waltham. His business was that of a dealer in dry goods, &c, and for the last forty years be has occupied the same store, in the centre of the village. He has held various public trusts in town, and discharged them all with the fidelity that belongs to an honest man and good citizen. He was a member of Monitor Lodge, of which for a long series of years, and up to a very recent period, he was the intelligent and faithful Secretary. He was buried, at his own request, by his Lodge, with Masonic ceremonies, on Tuesday the 29th.
ALFARO, COLON ELOY 1891-1957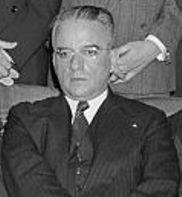 From Scottish Rite NMJ Facebook page:
Ambassador from Ecuador. Son of Eloy Alfaro, Ecuadorian patriot and president. Educated in Ecuador, U.S. Military Academy, German Cavalry School, and George Washington University. Served as consul general to Canal Zone, Panama, Mexico, Nicaragua, Guatamala, El Salvador, Honduras, Costa Rica, Colombia, Dominican Republic and United States. Was ambassador to U.S. 1936-44. He has also served his country on many special diplomatic missions. Has been a member of the Board of Governors of the Pan American Union at Washington, D.C., since 1947. Mason and 33° AASR. Shriner. Member of Canal Zone Consistory as are his three sons, Eloy, Jaime and Olmedo.
ALLBE, EDWARD P. 1839-1907
From New England Craftsman, Vol. III, No. 2, November 1907, Page 75:
Brother Edward P. Allbe, for over a quarter of a century a member of the Boston Herald staff, died in Boston October 26, aged sixty-eight. He was born in Vermont; he went to Illinois in early manhood, afterward coming to Massachusetts, joining the Springfield Republican, and leaving there to accept a position on the Herald. Mr. Allbe joined Roswell Lee Lodge, A. F. and A. M., in 1871.
ALLEN, F. MILTON 1876-1935
From Proceedings, Page 1935-209:
Right Worshipful Brother Allen was born in China, Maine, September 19, 1876, and died in Melrose Highlands November 14, 1935. On graduating from Colby College he began newspaper work on the staff of the Kennebec Journal in Augusta, Maine. He served there for several years. Later he did newspaper work in Schenectady and Albany, New York, and in Worcester, Mass. He was also on the editorial staff of the Boston Herald. In 1920 he went to the Christian Science Monitor and remained there in an editorial capacity until his death.
Brother Allen took his Masonic degrees in Bethlehem Lodge No. 35, of Augusta. On the formation of Fourth Estate Lodge in 1922 he was one of the Charter members. He was Master of Fourth Estate Lodge in 1929 and its Secretary from 1931 until his death. He was appointed District Deputy Grand Master for the Boston Third Masonic District December 27, 1934.
Right Worshipful Brotber Allen was a newspaper man of the best type, in whom a fine mind was placed at the service of high ideals. His lamented death makes a sad break in our official family, and is a great loss to his Lodge and to the Craft.
ALLEN, F. MILTON 1876-1935
From Proceedings, Page 1935-209:
Right Worshipful Brother Allen was born in China, Maine, September 19, 1876, and died in Melrose Highlands November 14, 1935. On graduating from Colby College he began newspaper work on the staff of the Kennebec Journal in Augusta, Maine. He served there for several years. Later he did newspaper work in Schenectady and Albany, New York, and in Worcester, Mass. He was also on the editorial staff of the Boston Herald. In 1920 he went to the Christian Science Monitor and remained there in an editorial capacity until his death.
Brother Allen took his Masonic degrees in Bethlehem Lodge No. 35, of Augusta. On the formation of Fourth Estate Lodge in 1922 he was one of the Charter members. He was Master of Fourth Estate Lodge in 1929 and its Secretary from 1931 until his death. He was appointed District Deputy Grand Master for the Boston Third Masonic District December 27, 1934.
Right Worshipful Brotber Allen was a newspaper man of the best type, in whom a fine mind was placed at the service of high ideals. His lamented death makes a sad break in our official family, and is a great loss to his Lodge and to the Craft.
ALLEN, LEWIS 1794-1886
From Proceedings, Page 1886-141:
Major Lewis Allen, a descendant of Ethan Allen, the leader of the " Green Mountain Boys," was born in Weston, Mass., July 25, 1794:, and died just before midnight of November 14, 1886, in the ninety-third year of his age. When he was but four years of age his father died; and, being the eldest of three children, he was called upon, in his very early boyhood, to labor for the support of his widowed mother. His early education was necessarily limited. He was obliged to walk two and a half miles to a district school, which was kept only six weeks in the winter season. In 1806 (his mother being married again), he started from home to seek his fortune, and removed to Salem, where he served eight years as a shoemaker's apprentice, assisting the family meantime.
When, twenty-one years of age his accumulated capital amounted to fifty dollars. He began, business in 1817 in South Danvers, now Peabody, and was very successful. In 1827 he opened a store in New York city, and a branch factory in Zanesville, Ohio. In 1830 he returned to Peabody and built the original Allen block, which in 1873 was greatly enlarged. He was a director in the Warren Bank, of Peabody, from 1832, and President for thirty-five years. He was Selectman of Danvers, also of South Danvers; County Commissioner for three years, representative in the. State Legislature in 1837 and 1838; Trustee of the Peabody Institute from 1871 to 1877, and at one time held a commission in the State militia. He was made a Mason in Jordan Lodge, of South Danvers, in 1821, and continued his interest in the Lodge and Order to his latest years. He was of a kindly and genial nature, upright in business, and manifested true benevolence toward all his fellow-men. He bore his last, prolonged illness without a murmur, sustained to the end by a deep religious faith and Christian fortitude.
ALLEN, ROY F. 1872-1939
From Proceedings, Page 1939-294:
Right Worshipful Brother Allen was born in South Abington November 20, 1872, and died there July 20, 1939.
Brother Allen's active life was spent in the electrical business for which he had a great fondness and aptitude. He took his Masonic Degrees in Puritan Lodge in 1895 and was its Master from 1907 to 1909.
He served as District Deputy Grand Master for the Twenty-ninth Masonic District in 1921 and 1922 by appointment of Most Worshipful Arthur D. Prince. Brother Allen was active in the other Rites of Freemasonry in which he had held many offices, among them that of Thrice Potent Master of Boston Lafayette Lodge of Perfection.
Brother Allen was never aggressive or presuming. He did with all his ability anything which came to him to be done quite regardless of any honor or credit which might come to him by way of reward.
He had hosts of friends. We miss him.
ALLEN, WILLIAM G. 1833-1903
From Proceedings, Page 1903-40:
The M.W. Grand Master announced the death of R.W. Bro. William G. Allen, M.D., District Deputy Grand Master of the Twenty-second Masonic District. Brother Allen was born in Rehoboth, Mass., Dec. 16, 1833; received his early education in the public schools of that town and of Providence, R.I. In that city he commenced his medical studies and completed his preparation for practice at the medical college in Albany in 1857. In July of that year he settled in Mansfield, where he has faithfully ministered to the physical needs of the people for nearly forty five years.
He was made a Mason in St. Alban's Lodge, of Foxboro, and was largely interested in the instituting of St. James Lodge, of Mansfield, of which he was Master for the first three years. His appointment as District Deputy Grand Master of the Twenty-second Masonic District for the year 1902 gave great satisfaction to him and to the Brethren of the District. He took much pleasure in the discharge of the duties of the office and his frequent visits to the Lodges under his care were most cordially welcomed. Soon after his re-appointment for the current year a chronic disease developed which deprived him of the ability to perform the work which he enjoyed so much, and after many weeks of suffering he died on the 4th of April last. The funeral services were conducted by St. James Lodge on the 8th of that month, in the presence of many sorrowful Brethren and friends.
AMBROSE, GEORGE T. 1838-1915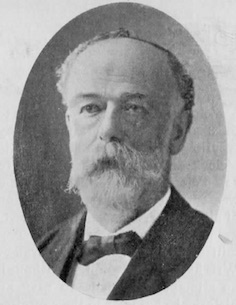 From New England Craftsman, Vol. XI, No. 2, November 1915, Page 64:
George T. Ambrose, a well known Mason of Boston died suddenly, Saturday, October 16. He had been at his office and attended to his usual duties during the day. In the evening he was present at the annual meeting of the officers of De Molay Commandery, K. T., of which he was past commander. On his way home he was stricken with death in the street car and passed away among strangers.
Brother Ambrose was born in Boscawen, N. H., March 27, 1838. As a young man he entered the hotel business with his father, keeping the Central House in Boston and the Eagle Hotel in Concord, N. H. He retired from business several years ago but has served Revere Lodge as secretary during the past twenty years. He was made a Mason in Revere Lodge, Boston, and admitted a member May 1, 1800. He was worshipful master 1867-68. He was knighted in De Molay Commandery, K. T., Boston and admitted a member June 28, 1865. He was Eminent Commander in 1884 and 1885.
Brother Ambrose was a thorough believer in the value of Freemasonry as a power for good but was strenuously averse to all publicity of its doings. He was a man of sterling honesty. He was conservative in his methods but constant in his devotion to what appeared to him as duty. No man had firmer convictions of what was right and none more loyal to an obligation. His friendships were strong but unobtrusive. His most ardent friends were those who knew him best.
AMPTHILL, LORD 1869-1935
From Proceedings, Page 1935-130, in Grand Master's Address:
We were greatly shocked and deeply grieved to learn of the sudden death on July 6 of Lord Ampthill, Pro Grand Master of the United Grand Lodge of England.
Lord Ampthill's death terminated a life of great devotion and very distinguished service to the Craft. After filling many high Masonic offices, he was appointed Pro Grand Master in 1908 and filled that exalted station with rare skill and ability up to the time of his lamented death. His passing is a distinct loss to Masonry, not only in England but throughout the world.
We feel it especially here in Massachusetts for many reasons. The loss suffered by our Mother Grand Lodge touches us deeply. Lord Ampthill was always a firm friend to the Grand Lodge of Massachusetts and worked in most harmonious cooperation with us in all matters of common interest. Several of our most distinguished Massachusetts Masons enjoyed his personal friendship.
Lord Ampthill's devotion to Masonry was only second to that which he gave to his King and country. From his early youth to the very end of his life he gave distinguished service in both civil and military capacities. In the civil service he rose to be Governor of Madras and ad interim Governor General of India. While he did not hold high military rank, he was many years in the Army and filled important and responsible posts during the Great War with efficiency and distinction.
On learning of Lord Ampthill's death, I at once cabled Lord Cornwallis, the Deputy Grand Master and the Representative of this Grand Lodge near the United Grand Lodge of England, asking him to extend sympathy, send fowers, and represent us at the funeral, following the cable by a letter of condolence. I am happy to say this cable reached Lord Cornwallis in time to enable him to comply with my request, which he very graciously did, and letters of appreciation have since been received from both Lord Cornwallis and Lady Ampthill.
From Proceedings, Page 1935-150:
Upon motion duly seconded and adopted by rising vote the Grand Secretary was directed to convey to the United Grand Lodge of England the regret and sympathy of the Grand Lodge on the occasion of the lamented death of M. W. Lord Ampthill. The letter sent by the Grand Secretary follows:
September 12, 1935
Sir P. Colville Smith
Grand Secretary, United Grand Lodge of England
Freemasons Hall, London, W.C. 2.

Dear V. W. Brother Smith:

At the Quarterly Communication of the Grand Lodge of Massachusetts on September 11th, the Most Worshipful Grand Master called attention to the lamented death of Most Worshipful Lord Ampthill and paid a tribute to his memory.

By unanimous rising vote, the Grand Secretary was instructed to convey to the United Grand Lodge of England an expression of the deep regret experienced by this Grand Lodge on learning of the passing of so eminent a leader and so great an ornament of the Craft, and its sympathy with our Mother Grand Lodge in the very great loss it has sustained.

We feel very close to our loved and honored Mother Grand Lodge, and any calamity to it touches us deeply. We feel this loss particularly because of the close and cordial cooperation of Lord Ampthill in all matters of common interest and because of the delightful personal relationships with him which some of our distinguished members were permitted to enjoy. We beg to unite our grief with yours at the passing of a fine Christian gentleman and a great Masonic leader.

With renewed assurances of the ftaternal affection with which the Grand Lodge of Massachusetts regards the United Grand Lodge of England,

Very fraternally yours,
Frederick W. Hamilton
Grand Secretary
APOLLONIO, NICHOLAS A. 1816-1891
PRESENTATION, 1889
From Liberal Freemason, Vol. XIII, No. 9, December 1889, Page 278:
At the regular convocation of St. Matthew's Chapter in November last, Companion Horace Smith arose at a proper time and spoke as follows:
Companion N. A. Apollonio: — It is forty years since we became acquainted, and during that time, our relations to each have been pleasant. In the various places which you have filled in Masonic Bodies and civil offices, you have been faithful in them all, especially, the one which you have held for over thirty-five years, longer than any other occupant at City Hall.
You have done much to advance the interests of Masonry in this section of the city; having served three years as W. Master of each, St. Paul's and Adelphi Lodges.
You were prominent in the formation and institution of this Chapter, June 9, 1863, and from that time till this evening you have been Secretary, over twenty-six years.
In severing your official relations with this Chapter, we feel that its present strength and great promise for the future, is owing to your active interest in its behalf.
At our regular Convocation, October 14, 1889, a committee was appointed to procure a suitable testimonial and present the same to you.
Most Excellent Past High Priest Wm. H. H. Soule, will perform that duty for the committee.
Companion Soule discharged the duty imposed upon him in a very effective manner, and concluded by presenting to Companion Apollonio an elegant gold watch suitably inscribed, and chain.
The retiring secretary responded feelingly; and by reason of the several allusions to his work and service-in Freemasonry, felt compelled to speak more of himself than if otherwise. This, however, was only felt by himself, as all present knew of his long and intelligent service; and those who knew the most about that appreciated it best, and approved most fully of the kindly expressions and of the material gift.
APOLLONIO, THORNTON DROWNE 1864-1924
From New England Craftsman, Vol. XIX, No. 11, August 1924, Page 342:
Funeral services for Thornton D. Apollonio, for more than 25 years secretary of the Boston school committee and regarded as one of the ablest of such officials in the country, was held ai 2 o'clock July 30 in ihe chapel of Mt. Auburn Cemetery, Cambridge. He died Tuesday, July 29th at his home in Brookline, at the age of 60 years. His wife died several years ago. They had no children.
Following a teaching service of nine years in the Boston public schools, he entered the service of the school committee on June 8, 1896, as clerk of committee. During his teaching service he had specialized in commercial branches and in stenography and typewriting. Three months after he became clerk he was appointed secretary of the committee, a position he held up to his death.
For many years he had been an invalid and at times a severe sufferer, but despite this he continued his work with an earnestness and zeal that ofttimes brought forth protests from his associates on the committee by whom he was highly regarded. His thorough knowledge of the school system proved of incalculable value to the present and past school committees in interpreting rules and regulations, and he had a wide knowledge of precedents governing every case that arose.
He also served as secretary of the board of superintendents and of the board of apportionment. He also had entered the field of authorship and a few months afro published a volume of reminiscences of his expeirences. under the title of "Boston Public Schools, Past and Present." He was a past master of Columbian Lodge, A. F. and A. M. and a member of the First Worshipful Masters' Association in Massachusetts.
ARCHIBALD, CHARLES D. 1843-1906
From New England Craftsman, Vol. I, No. 10, August 1906, Page 457:
Charles D. Archibald, a former well-known produce dealer of Boston and for many years a prominent resident of Medford, Mass., died August 16 at his home, 15 Walnut Street, that city, of apoplexy. During the greater part of his life he occupied a prominent place in Masonic circles and had held many high offices in the fraternity. At the time of his death he had for more than a score of years been secretary of Mystic Chapter, Royal Arch Masons, and secretary of Medford Council. Royal and Select Masters. He was a Past Master of Mt. Hermon Lodge and past high priest of Mystic Chapter. Several years ago he retired from active business and at the time of his death was employed by the city of Medford doing clerical work. He was 63 years old, and is survived by a widow, one son and a daughter.
ARNOLD, CLIFFORD B. 1868-1929
From Proceedings, Page 1929-212:
Brother Arnold was born in Coventry, R. I., March 9, 1868, and died in'Whitinsville November 11, 1929. He was a draftsman and mechanieal engineer and came to Massachusetts in the practice of his profession. He was in the service of the Draper Company at Hopedale, and of the Whitin Machine Works at Whitinsville. He had been in retirement for two or three years owing to failing health.
R.W. Brother Arnold took the degrees in Putnam Lodge No. 46, of Woodstock, Ct., affiliated with Corner Stone Lodge No. 122, of North Grosvenordale, Ct., and on eoming to Massachusetts affiliated with Granite Lodge in 1898. He was Worshipful Master of Granite Lodge in 1903 and 1904. He was District Deputy Grand Master for the 19th District in 1905 and 1906 by appointment of M.W. Baalis Sanford and M.W. John Albert Blake.
Brother Arnold was a member and past High Priest of St. Elmo Royal Arch Chapter, of Whitinsville, and a member of Woonsocket Commandery No. 24, K. T. Other fraternal organizations also enlisted his interest and support.
Brother Arnold was very highly esteemed in the community and will be mourned by a large circle of friends beyond as well as within the fraternal groups with which he was associated.
ARNOLD, FRANCIS PRESCOTT 1836-1911
From Proceedings, Page 1911-118:
R.W. FRANCIS PRESCOTT ARNOLD was born in Abington, Mass., Feb. 21, 1836, and died in Pembroke May 4, 1911. In his early manhood he learned the shoe business and was engaged in their manufacture for a number of years. He retired from business some years ago.
Brother Arnold was prominent in local and State affairs. He served five years in the Legislature - three as Representative, 1871-4, and two as Senator, 1892 and 1893.
He was married twice, and leaves a wife and two sons.
He received the Masonic degrees in Konohassett Lodge in 1867, becoming a member thereof Oct. 11, 1867. He demitted July 19, 1872, and became a charter member of Phoenix Lodge, of Hanover, serving as its first Master, U.D., in 1873 and also was Master in 1874, 1875 and 1877. He served as District Deputy Grand Master in 1884 and 1885 (District 25). Brother Arnold was a zealous Freemason, an active and highly respected citizen, and influential in striving for the good of the town and State and for the betterment of humanity.
"The burial services were attended by Phoenix Lodge, of Hanover, and by Old Colony Commandery, K.T., of Abington of which he was a member.
ASHWORTH, HENRY 1863-1935
From Proceedings, Page 1935-78:
Right Worshipful Brother Ashworth was born in Fall River September 10, 1863, and died there May 16, 1935.
After passing through the Fall River public schools he went to England to learn the card clothing business with his father and uncle. Returning to the United States, he entered the card clothing business in Providence, later settling in Fall River. He remained in the textile industry throughout his life, rising to a position of leadership and great influence.
Brother Ashworth took his Masonic degrees in Narragansett Lodge in 1897 and was its Master in 1902. He was a Charter member of Massasoit Lodge in 1916, serving as Master under Dispensation and Charter in 1915, 1916, and 1917. He served as District Deputy Grand Master for the Thirtieth Masonic District in 1919 and 1920, by appointment of Most Worshipful Leon M. Abbott and Most Worshipful Arthur D. Prince.
Brother Ashworth was interested in all branches of Masonry. He was very active in the work of the Scottish Rite in Fall River and was given the Thirty-third Degree and Honorary Membership in the Supreme Council in 1922.
Always simple and kindly, Brother Ashworth's character attracted where his great abilities led. His passing is a great loss to the community and to the Fraternity.
ATHERTON, ELIJAH 1780-1852
From Moore's Freemason's Monthly Magazine, Vol. XII, No. 4, February 1853, p. 125:
Died in Stoughton, Mass., on the 13th of December last, Comp. Elijah Atherton, in the 73rd year of his age. He was a zealous, warm-hearted Mason, and well known and highly esteemed by the Fraternity, having held some of the highest offices of honor and respectability in the gift of the Order. At a communication of Mount Zion Royal Arch Chapter, held at Stoughton, Dec. 27th, the following preamble and resolutions were adopted: -
Whereas, in the dispensation of an All-Wise Providence, the Supreme Ruler of the Universe has removed by death our distinguished Brother and Companion, Elijah Atherton, to that heavenly rest, "from whose bourne no traveller returns, and
Whereas, inasmuch as the untiring zeal, combined with the correct Masonic information of our deceased worthy Brother and Companion, has contributed so largely to the present prosperity of the Lodge and Chapter in this place, and to Masonry in general, it becomes us to pay a passing tribute to his memory. Be it therefore
Resolved, That while we deplore the loss of our Companion and Brother, we will cherish his memory in his many virtues, in his social qualities, in his inflexible friendship and in his ardent attachment to the institution of Masonry
Resolved, That in sincerely mourning the deceased, we can the better sympathize with the bereaved widow and afflicted family, relatives and friends, and tender to them our affectionate condolence.
Resolved, That the Masonic Hall in this place be hung in mourning for the space of three months, as a token of respect to our departed Brother and Companion, and that a copy of these resolutions be sent to the Masonic Magazine, for publication, and also a copy to the widow.
Attest, Ansel Capen, Sec. Mt. Zion Chap.
ATKINS, LEROY EUGENE 1931-2013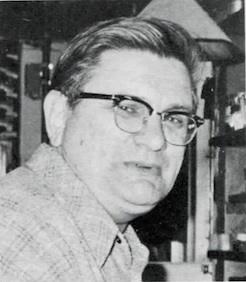 From TROWEL, Winter 1985, Page 16:
Roy Atkins is often characterized as "Mr. Mason" at the tip of Cape Cod. He is truly one of the most dedicated of our membership in the state and serves as Secretary of both King Hiram's Lodge in Provincetown and Universal Lodge in Orleans as well as TROWEL Representative for both Lodges. A Provincetown native, LeRoy E. Atkins was Raised in King Hiram's Lodge in 1960, and serve as its Master in 1969 and 1969, and as Master of the Fifteenth Lodge of Instruction in 1971-72. He was District Deputy Grand Secretary during that same time. Roy is a member and former Secretary of Joseph Warren Royal Arch Chapter, a member of Sylvester Baxter Chapter, Cape Cod Council, Epac Grotto, Massachusetts Consistory, and is a Past Patron of three Eastern Star Chapters in Provincetown, Wellfleet, and Orleans.
A member of the Cape Cod Past Masters' Association and a present Director, his Masonic service is exemplary and impressive. He has Raised both his father and his son Phillip, who is presently a Staff Sergeant in the U.S. Air Force and a former DeMolay.
Roy is an active member in the Methodist Church in Provincetown and is an avid candlepin bowler in several leagues. A printer by vocation, he has served in every capacity in that business over 37 years from pressman to publisher. For the past several years he has been owner and publisher of the Provincetown New Beacon, and also works at the Patriot Press in Hyannis.
In addition to Phillip, he and his wife of 28 years, Virginia, are the parents of daughters Leslie, a 1984 graduate of M.I.T. and a mechanical engineer with Boeing in Seattle, and Barbara, a graduate of Cape Cod Community College and employed in graphic arts. Both daughters are Past Worthy Advisors of Orleans Rainbow.
We proudly salute Roy Atkins, our man from TROWEL.
ATWELL, JOHN BRYANT 1787-1883
From Proceedings, Page 1883-231:
I cannot close these brief memorials without an allusion to the death of one ofthe signers of the Declaration of 1831, who was probably the oldest Mason in the State at the time of his death.
John Bryant Atwell was born in Lynn, February 15, 1787, and died in Wakefield, his place of residence, October 27, 1883, in the ninety-seventh year of his age. His life extended through the administrations of all the Presidents of the United States, or the whole constitutional history of the country. He was raised a Master Mason in Mount Moriah Lodge, of Wakefield, in 1810, and was the last surviving member of that Lodge, which is now extinct. He was at one time W. Master of the Lodge. It will be seen that his career as a Mason, like that of Bro. Dewing, just mentioned, covered the extraordinary term of seventy-three years. What vicissitudes had these veteran Masons seen the Institution pass through during that period, and how interesting would be a record of their Masonic experience!
I regret that I have few data for a proper notice of Bro. Atwell's career; but I learn that he was an active and public spirited citizen, who during his life received proofs. of the confidence of his fellow-townsmen in his election, to several public offices. He represented Wakefield in the General Court in 1852. It is said of him that he never missed casting his ballot in a general election from the time he came of age, — a proof of his just estimate of the duties of an American citizen.
ATWELL, WILLIAM SANFORD 1850-1907
From New England Craftsman, Vol. II, No. 6, March 1907, Page 236:
Brother Will S. Atwell, 56 years old, a well-known 32d degree Mason, died suddenly February 9, at his home, Winter Hill, Somerville, Mass. For the past 20 years he had been a salesman at the store of William Read, 107 Washington Street, Boston.
He was born in Waldoboro, Me., December 25, 1850. When 18 years old he made his home in Charlestown, where he resided until about two years ago, when he removed to Somerville. In Charlestown he was a member of Henry Price Lodge of Masons, Coeur de Lion Commandery, K. T., and Bunker Hill Lodge, I. O. O. F.
He was also a Mystic Shriner.
ATWOOD, CHARLES F. 1843-1932
From New England Craftsman, Vol. XXVIII, No. 8, September 1932, Page 17:
The funeral of another elder brother of Mt. Zion Lodge was held recently, with Masonic honors when Brother Charles F. Atwood, a member for 64 tears, passed to the Supreme Lodge above. Brother Atwood had been a bank director, a prominent citizen of Barre all his life, and held among his cherished possessions a Henry Price Medal and Veteran's Medal.
AUSTIN, HARRISON C. 1868-1920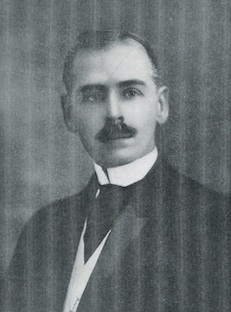 From Proceedings, Page 1920-173:
R. W. HARRISON C. AUSTIN was born in Amesbury, Mass., November 29, 1868, and died in that town March 5, 1920. He was educated in the public schools of his native town. At the age of twenty two years he entered the business of an undertaker in which he continued until his decease. He was one of the most prominent citizens of Amesbury, ever ready to respond to any call for cornmunity betterment.
Brother Austin received the degrees of Ancient Craft Masonry in Warren Lodge; of Amesbury; in 1896 and 1897 and became a member of that Lodge May 5, 1897. He passed through. various stations and served as Master in 1909 and 1910. He was appointed District Deputy Grand Master for the Tenth Masonic District in 1912, declining to serve more than one year on account of business interests.
He was exalted in Trinity R. A. Chapter, April 9, 1900, and was a member of Amesbury Council, R. & S. M. and of Newburyport Commandery K. T. He was also a member of the Haverhill Lodge of perfection and of Massachusetts Consistory.
Brother Austin is suryived by a widow and two brothers, Prof. Frank E. Austin of Dartmouth College, and Judson T. Austin, who was associated with Brother Harrison C. Austin in business.
Brother Austin had a great interest in Freemasonry, was highly esteemed by all the Brethren, and his loss will be deeply deplored by all.
AVERY, JOHN A. 1869-1935
From Proceedings, Page 1935-18:
Brother Avery was born in Boston June 15, 1869, and died in Dunedin, Florida, February 14, 1935.
Brother Avery was educated in the schools of Boston and Chelsea and at Harvard University, graduating in 1891. His whole life was devoted to teaching. After service in Hartford, Connecticut, and Plymouth, New Hampshire, he joined the staff of the Somerville English High School in 1895. Rising through the several grades he became headmaster in 1906 and when the Somerville English and Latin High Schools were consolidated in 1911, he was chosen to head the combined schools. He retired in 1934 and shortly thereafter moved to Florida.
Brother Avery was raised in Soley Lodge in 1901 and served as its Master in 1915 and 1916. He was District Deputy Grand Master for the Sixth Masonic District in 1925 and 1926, by appointment of Most Worshipful Dudley H. Ferrell and Most Worshipful Frank L. Simpson.
Brother Avery brought to his Masonic duties the same quiet efficiency which characterized his work as a teacher. His death is a great loss to us all, even though his retirement had terminated his Masonic activities among us.
AXE, TITUS MacKENZIE 1834-1889
From Liberal Freemason, Vol. XIII, No. 8, November 1889, Page 255:
Simple and impressive were the services held over the remains of Titus McKenzie Axe, the Boston Common telescope man, yesterday afternoon in Masonic Hall, South Boston, September 22. The deceased was for many years a member of St. Omer Commandery, K. T., and that organization had charge of the services. About forty members of Gettysburg Post 191, G. A. R., and Gate of the Temple Lodge, F. A. M., of both of which organizations Mr. Axe was an active member, were present at the services as were also several members of Post 15.
The body, enclosed in a black cloth covered casket, was placed on a raised dais in front of the platform. An American flag was placed on the casket, as were also the chapeaux, sword and belt of the deceased. The services opened with the singing of the hymn, Come Sweetly, Solemn Thought, by the Mendelssohn Quartette,after which followed the beautiful and impressive burial ritual of the Masonic Order, conducted by Eminent Sir Albert H. White, assisted by Sir Knights Theodore L. Kelley, David L. Hodges, and Cheries J. Miller. The hymn Waiting was then sung by Mr. Joseph L. White, following which Prelate Miller read a number of appropriate scriptural passages. The quartette sung Still, Still with Thee, and then Commander Hume, at the request of E. Commander White, stepped forward and eulogized the deceased in an eloquent manner. "Such lives as his," said the gentleman, "make for the brotherhood of man more than all else. Mr. Axe was an earnest man. What he knew he put in practice for the benefit of others. He was a brave and good soldier. He loved these organizations, and put into lasting form the ideas he had of truth. We shall miss him, but the memory of his many good deeds will be cherished by us all."
The hymn, Gathering Home, brought the service to a close, and then those present were given an opportunity to view the remains. Mrs. Quickel, a sister of the deceased and his only surviving relative, was present. Each of the organizations to which Mr. Axe belonged sent a handsome floral tribute. A delegation from St. Omer Commandery will accompany the remains to York, Pa. where the interment will be made.
---