MAGLPEdrop
From MasonicGenealogy
PERCY TOM EDROP 1883-1945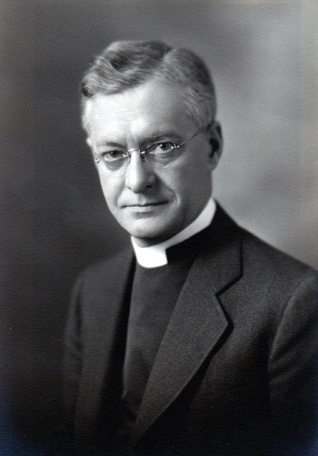 From the collection of the Grand Lodge of Masons in Massachusetts
MEMORIAL
Brother Edrop was born in Birmingham, England, on October 18, 1883, and died in Springfield, Massachusetts, on August 24, 1945.
He was educated in the public schools of England and North Wales, Brooklyn, New York, High School, New York University, Adelphi College, Reformed Episcopal Theological Seminary and Union Theological Seminary of New York. The degree of Doctor of Divinity was conferred upon him by Reformed Episcopal Theological Seminary of Philadelphia in June, 1918.
With the rank of Captain, he served as Chaplain in the Mexican Service in 1916, and during World War I was in charge of all camp publications of the National Guard and Regular Army and was honorably discharged December 19, 1918.
Before entering the ministry in 1923, he wrote for many leading newspapers in New York and Boston. After serving as Rector for churches in Brooklyn and New York, he became First Assistant at Emmanuel Church, Boston, then Rector of All Saints' Church of Belmont. He became Dean of Christ Church Cathedral in Springfield in 1929, in which capacity he served until his retirement in 1943. He was the seventh member of his family to occupy the position of Cathedral Dean.
He was raised in St. John's Lodge of Boston on June 2, 1924, and served as Chaplain for many years. He was appointed Grand Chaplain of the Grand Lodge of Massachusetts in 1927 by Most Worshipful Frank L. Simpson, Grand Master, and thus served until his passing.
He was a member of St. Andrew's Chapter, Boston Council and St. Bernard Commandery, in each of which bodies he had long served as Chaplain or Prelate. In addition he was Associate Grand Prelate of the Grand Commandery of Massachusetts and Rhode Island, Chaplain of the Grand Council of Massachusetts, R. & S. M., Associate Prior of Massachusetts Consistory, A.A.S.R., and Prior of the Council of Deliberation, A.A.S.R. His membership also included all of the Scottish Rite Bodies of Boston. He was coronetted an Honorary Member of the Supreme Council, N.M.J., on September 28, 1938.
These are but part of the public services rendered by our departed Brother, but his greatest contributions were not publicly known. His sympathetic and understanding nature made him the confidant and counsellor of hosts of people in all walks of life. He never spared himself or refused a call for service.
Warmhearted, generous, democratic, he literally gave his life for mankind. He will be widely and sincerely missed, but his engaging and genial personality, his lofty vision and his earnest deyotion will live on in the lives of those with whom he came in contact.
Funeral services were conducted by Worshipful Rev. Marshall E. Mott, Grand Chaplain, in Christ Church Cathedral, Springfield, on Sunday, August 26,1945. The very large attendance of his friends and Brethren testify to the high esteem in which he was held by all who knew him.
---