MAGLJnFlint
From MasonicGenealogy
JOHN FLINT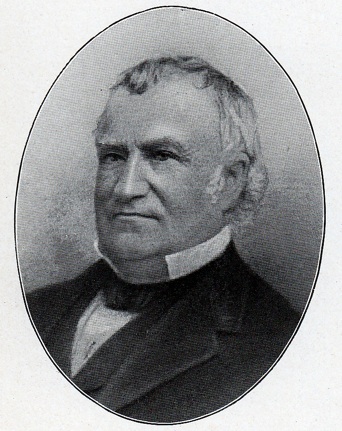 Junior Grand Warden, 1852
MEMORIAL
Death steals upon us with inaudible steps, and thins our numbers in every relation of life; takes from our domestic hearths our hearts' treasures, and in the wider spheres of society makes his inroads on associations hallowed by friendship.
"Here Brother follows Brother From sunset to the sunless land."
"We have been called to pay our tribute of respect and regard to the memory of one long endeared by his fraternal connection with this Grand Lodge, R.W. Brother Dr. John Flint. Of our departed Brother, whose life presented no striking, emphatic incidents, whose career was noiseless and undemonstrative, but effective in good to those who committed their health to his care, but few words will suffice.
"He received an academic education at Leicester, but never a classical one. His medical degree was conferred by Harvard College. He commenced practice in this city, and continued his professional devotion until his death.
"There are individuals, not much known beyond the limits of the community in which they live, whose loss falls heavily on many hearts; whose eulogy, however brief, comes mingled with regrets from the lips of all who knew them, and speaks only what they feel. It is surely thus we experience the departure of one thus esteemed, not for eminent intellectual power, but, transcending this, for his goodness, which is true greatness. He gave himself to his profession, and was rarely absent from his duties, fulfilling the one condition essential to the best kind of success, and thus acquired the confidence which is reposed only in the practitioner who lives almost entirely for his sacred duties.
"His long and intimate connection with the Masonic Institution, his varied official positions, are well known and appreciated. He has presided over Lodge, Chapter (both Subordinate and Grand), Commandery, and Grand Commandery of Massachusetts and Rhode Island, and, as Past Grand Warden, was a permanent member of this Grand Lodge. He has ever retained the regard and respect of his Brethren, and has departed full of years and left the record of a well-spent life.
"Resolved, That, with a deep sense of our bereavement by the death ol our late Brother the R.W. Dr. John Flint, we would testify our respect to his memory by placing on record the acknowledgment that he has left on our hearts the impress of a good man and Brother, an example of a life well spent and rounded to an honorable close."
WINSLOW LEWIS,
ABRAHAM A. DAME,
WILLIAM H. THOMES,
Committee.
---