Difference between revisions of "MAGLFBEmery"
From MasonicGenealogy
Line 7:
Line 7:
 

=== BIOGRAPHY ===

 

=== BIOGRAPHY ===

 
 
 
+
 
+
 
+
 
+
 
+
 
+
 
+
 
+
 
+
 
+
 
+
 
+
 
+
 
+
 
+
 
+
 
+
 
+
 
+
 
+
 
+
 
+
 
+
 
+
 
 
 

<hr>

 

<hr>

 
 
 

[http://masonicgenealogy.com/MediaWiki/index.php?title=MassachusettsPeople#DISTINGUISHED_BROTHERS Distinguished Brothers]

 

[http://masonicgenealogy.com/MediaWiki/index.php?title=MassachusettsPeople#DISTINGUISHED_BROTHERS Distinguished Brothers]
---
Revision as of 16:35, 25 December 2014
F. BRIAN EMERY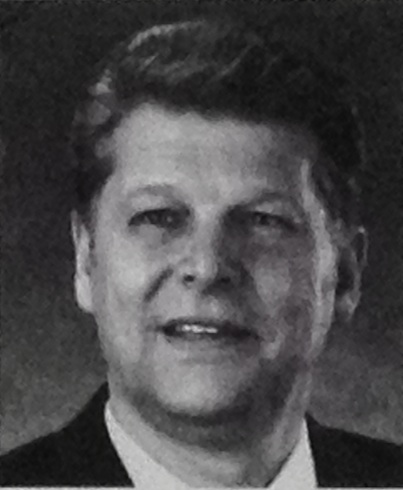 Deputy Grand Master, 1999
BIOGRAPHY
SPEECHES
FEAST OF ST. JOHN, DECEMBER 1998
From Proceedings, Page 1998-237:
Most Worshipful Grand Master, Past Grand Masters, Distinguished guests and Brethren of the Grand Lodge of Masons in Massachusetts:
Most Worshipful Grand Master, Grand Lodge Officers, Distinguished Guests and Brethren all. It is with a great amount of pride, honor, and humility that I stand here as your Deputy Grand Master. I thank you for the opportunity to serve and promise I will do my utmost to fulfill my obligation. Today we have installed our Grand Master who will lead our World Class Fraternity into the next millennium. As a fraternity, we must reflect upon our past to review our successes so that we can plan for our future.
Each of us in our Masonic careers has our own priorities, our own goals, our own needs, our own plans to carry us into the future. Grand Lodge priorities certainly are not always the same as each of yours. As some of you have district commitments, others have lodge agendas, and still others are involved in associated bodies at many differing levels. But our present and future performance must be together. Our commitment has to be to each other.
Let us take a look at some recent programs and events that have been sponsored by our fraternity. Freemasonry has always prided itself on its benevolence, and since the beginning of the Masonic Home in the early 1900's at Charlton, we have always promoted service to our aging. If we can look at this facility as only one example of what we do for our elderly, we must be very proud of our accomplishments. Most of us have attended the Home for a Grand Master's Fair, a dedication of one of the beautiful stained glass windows, or with your Lodge, just to visit one of your members. Now, with the completion of the most recent construction, we must realize that not only do the residents benefit but the whole Fraternity benefits as we utilize this magnificent edifice for all types of Masonic events.
Another program the Grand Lodge has initiated is a scholarship program for sons and daughters of Massachusetts Masons. Since its inception in 1995 it has grown from 4 scholarships - to this past year 29 - S5000 scholarships having been awarded to deserving applicants. As we know from our last quarterly meeting, more generous contributions are still being presented.
We have recently sponsored one-day classes in both Grand Lodge, to initiate new members, as well as a one-day Masonic Unity class, to initiate members for Scottish Rite and Shrine Masons. These are changes in our traditional ways, but as long as our values are upheld as new ideas are presented, we must adapt so we can look to the future.
The Masonic Leadership Institute of Massachusetts is another outstanding program developed in 1997, with cooperation between Grand Lodge, York Rite, Scottish Rite, and Shrine. As a graduate of the Pioneer Class in 1998, I highly recommend this program for self-development. The objective of the Institute is to train men to be leaders at their work, in their community, as well as in their Masonic lives. These are a few examples of programs that the Masons of Massachusetts have had the foresight to initiate; the perseverance to have seen the projects completed and the enduring effort over the span of time to continually adjust to the ever-changing world environment. These programs, and the willingness to accept the challenges they each presented, were born with the spirit of cooperation and brotherhood necessary for their success. There is nothing in this world that stays the same, and the survival of our organization depends on our being able to adopt the changes necessary to ensure our viability in the future.
Freemasonry is an organization that is rich in tradition, and our conviction to our beliefs and obligations is outstanding. In conclusion, I challenge each of you to work together in whatever segment of our Fraternity is your primary interest. Our strength comes from our bond to one another. We must reflect upon our strength to realize that,"The Best is yet to be."
Most Worshipful Grand Master, I, along with all the other appointed officers of this Grand Lodge of our Commonwealth, thank you for the opportunity to serve you as Grand Master. We pledge our support to you, that you might utilize all our skills to further build the Fraternity we love so much. Brethren, I wish to all a healthy and prosperous New Year. May God bless you.
---