MAGLDPrice
From MasonicGenealogy
DAVID REYNOLDS PRICE, SR. 1947-2016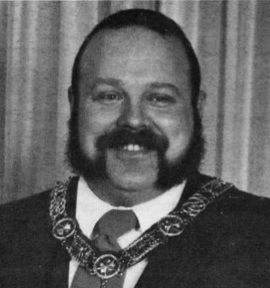 03/09/2016: 2016-xx
MM 1968, WM 1974, Eureka
Grand Pursuivant 1982
DDGM, New Bedford 30, 1993-1994
Senior Grand Warden 2004
MEMORIAL
From Proceedings, Page 2018-236:
David R. Price, Sr., a Past Senior Grand Warden of the Grand Lodge of Massachusetts, died in Fairhaven, Massachusetts, on February 4, 2016. The following memorial is provided as a supplement to the 2018 Proceedings of the Grand Lodge. His necrology appears on Page 20 of the 2016 Proceedings.
Right Worshipful Brother David Reynolds Price, Sr., was a man who grew up in the Masonic Fraternity. His father, Oman Price, was a well known and prominent Mason in Massachusetts, and served as Senior Grand Warden in 1982; his memorial is found on Page 20 of the 1998 Proceedings. Brother David was a member of the Order of DeMolay in his youth, and became a Mason in 1968 in Eureka Lodge of New Bedford; in 1974 he was elected Worshipful Master, in which office he served with distinction. In 1982, he served as Grand Pursuivant for his father, by appointment of Grand Master J. Philip Berquist. In 1993 and 1994, he was appointed District Deputy Grand Master of the New Bedford 30th Masonic District by Grand Master David W. Lovering.
Brother Price served for many years as a Grand Lecturer, bringing skill, energy and humor to the important activities of education and exemplification of the Degrees. In 2004, he was recognized by his peers by being elected to the same office previously held by his father, Senior Grand Warden, during the term of Grand Master Donald G. Hicks, Jr.
Our Brother was also active in the York Rite; he served as High Priest of his Chapter, and also in many offices in Grand Chapter, including Grand High Priest. He was a member of the Valley of Southeastern Massachusetts in the Ancient Accepted Scottish Rite, serving as a head of all four bodies. He was a 33° Mason, and was highly regarded for his participation in the degrees of the Rite.
Brother Price had many friends in the Fraternity, and his departure to the Celestial Lodge above was sad and sudden. He is much missed by his Brothers.
OBITUARY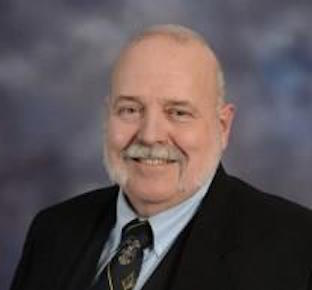 David Reynolds Price Sr., 68, of Fairhaven died unexpectedly on February 4, 2016. He was the son of the late Irene and Oman Price of Mattapoisett. David was married to Diane MacKenzie Price for 41 years. Survivors also include a son David R. Price of Centerville, VA and a daughter Annie MacKenzie Schwehm and son-in-law Edward Adam Schwehm. David was the proud Papa of two granddaughters, Mia MacKenzie Schwehm and Kaley Mae Schwehm of Stoughton, MA. Also a brother O. Robert Price, sisters Linda O'Keefe and the late Shirley Cunningham.
David graduated from Old Rochester Regional in 1965 and attended Wentworth Institute in Boston. David was employed by North American Business Forms and later became the owner. As a young man he was a member of DeMolay and through his adult life achieved many high awards. David was a past master of Eureka Lodge. He served Grand Lodge in the following capacity: Senior Grand Warden, District Deputy Grand Master, Grand Lecturer, Grand Pursuivant. David was also a member of Scottish Rite in the Valley of Southeastern Mass and was a 33 degree mason. He also had the honor of serving as the head of all four bodies. David also served Grand Chapter and was Grand High Priest as well as many other offices. David was also a Fairhaven Town Meeting Member of Precinct 6.
---